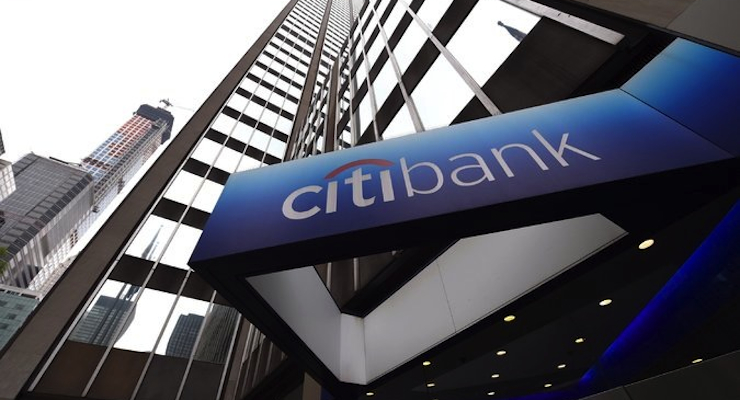 Citigroup (NYSE:C) reported a 51% rise in profits during the third quarter, far outpacing estimates as operating, legal and repositioning costs fell more than expected. Analysts on average had estimated earnings of $1.28 per share, according to Thomson Reuters I/B/E/S. It was not immediately clear if the numbers were comparable.
The nation's third biggest U.S. bank by assets said net income rose to $4.29 billion, or $1.35 per share, in the third quarter from $2.84 billion, or 88 cents per share, a year earlier. Last year, the bank had taken a near $2 billion charge for litigation and restructuring costs.
"The quarter had more than its fair share of volatility and our results speak to the resilience of our franchise globally. And despite revenue headwinds, we once again proved our ability to manage our risk, our expenses and our capital," said Michael Corbat, Chief Executive Officer of Citigroup. "We remain on track to deliver our full-year efficiency and ROA targets. I feel good about the quality and consistency of our earnings over the course of this year, as we have continued to make solid progress against our core priorities."
Adjusting for certain accounting items, Citigroup's net profit rose 35.7 percent to $4.16 billion, or $1.31 per share. However, revenue fell about 5 percent to $18.69 billion, which followed statements that revenue at their units trading equities, bonds, currencies and commodities were expected to fall about 5% in the third quarter.
"Citi Holdings was profitable again this quarter and its assets declined 20% year-over-year to $110 billion. Consistent utilization of our deferred tax assets helped us generate $14 billion of regulatory capital," Mr. Corbat noted. "So far this year we have returned over $4 billion of that capital to our shareholders in the form of share buybacks and common stock dividends."
The report follows earnings report from Bank of America Corp. (NYSE:BAC) and J.P. Morgan Chase & Co. (NYSE:JPM), the latter of which posted revenue declines that missed expectations.
"Our tangible book value surpassed $60 per share and our Common Equity Tier One Capital ratio increased to 11.6% on a fully-implemented basis," Corbat concluded. "Challenging environments have become the norm, but the work we have done to make our firm simpler, smaller, safer and stronger has given us a resilient and sturdy platform from which to operate."