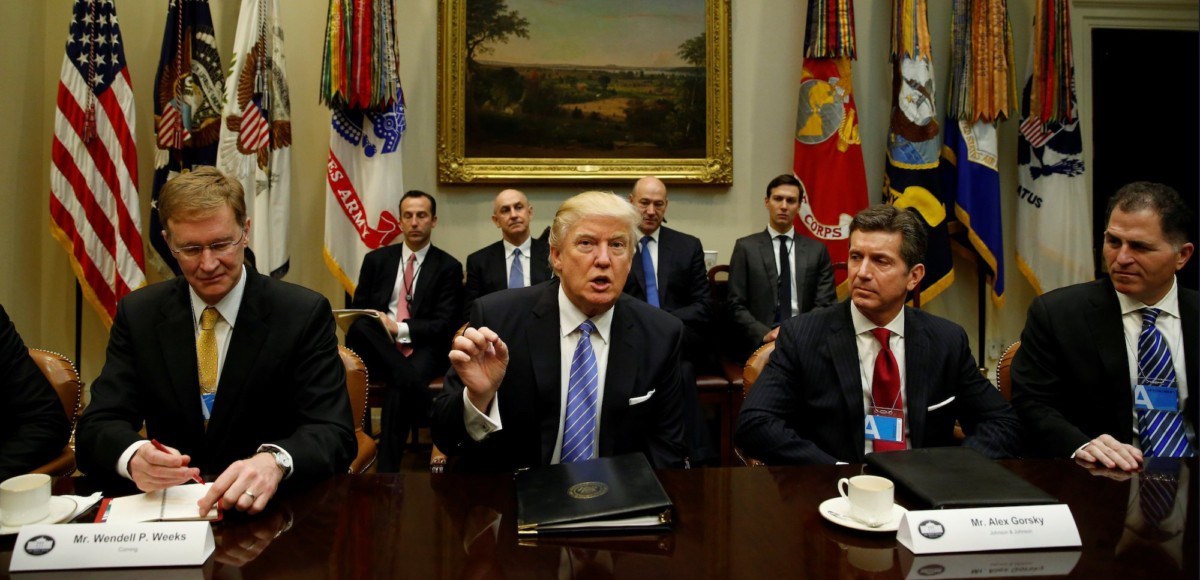 The National Federation of Independent Business (NFIB) said small business optimism soared in November and is now closing in on the record high set in 1983. The Index of Small Business Optimism gained 3.7 points in November, largely a result of progress made by the U.S. House and Senate to pass President Donald Trump's signature tax reform overhaul.
It would be the first overhaul to the U.S. tax code in 31 years and is exactly the reason why small business optimism has been on the rise since the 2016 presidential election. It was already at a near-record high in October.
"We haven't seen this kind of optimism in 34 years, and we've seen it only once in the 44 years that NFIB has been conducting this research," said NFIB President and CEO Juanita Duggan. "Small business owners are exuberant about the economy, and they are ready to lead the U.S. economy in a period of robust growth."
Eight of 10 components posted gains, including a rare and extraordinarily strong 16-point jump in Expected Better Business Conditions. Sales Expectations saw a 13-point jump.
"This is the second-highest reading in the 44-year history of the Index," said NFIB Chief Economist Bill Dunkelberg. "The NFIB indicators clearly anticipate further upticks in economic growth, perhaps pushing up toward four percent GDP growth for the fourth quarter. This is a dramatically different picture than owners presented during the weak 2009-16 recovery."
The National Association of Manufacturers (NAM) said Monday manufacturers' optimism in the fourth quarter (4Q) of 2017 is the highest in the 20-year history of the Manufacturers' Outlook Survey. The NAM said the survey has "risen to unprecedented heights" as a result of the tax reform bill.
"The change in the management team in Washington has dramatically improved expectations," Mr. Dunkelberg added.
The employment situation and labor market remained very strong despite a slightly decline in hiring. Job Creation plans gained 6 points in November and the number of owners who said it's a Good Time to Expand rose 4 points; Inventory Plans rose by 3 points; Inventory Satisfaction gained by 3 points; and Actual Earnings Trend increased by 2 points.
"Job creation faded, but hiring plans soared, primarily in construction, manufacturing, and professional services," Mr. Dunkelberg continued.
Finding qualified workers has been a persistent problem all year for small business owners, a reliable sign of growing economy. Last month, it was the second most important problem facing small business owners. Only taxes polled higher.
President Trump signed an executive order directing the Department of Labor to address the skills gap through apprenticeship initiatives meant to pair those who prepare workers with prospective employers.
"Small business owners are paying very close attention to what is happening in Washington," Ms. Duggan said. "They continue to list taxes as their number-one problem, but they now have clear expectations that Congress and the President will address that problem. As long as Congress and the President follow through on tax reform, 2018 is shaping up to be a great year for small business, workers, and the economy."