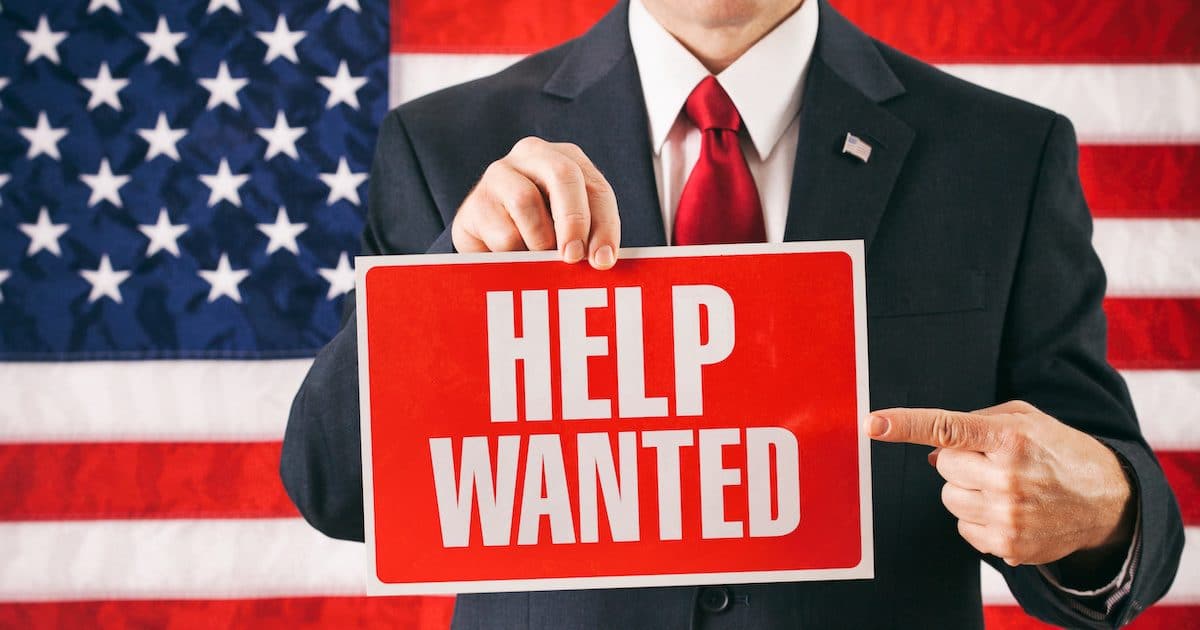 Unemployment Rate at or Below 4% for 22 Consecutive Months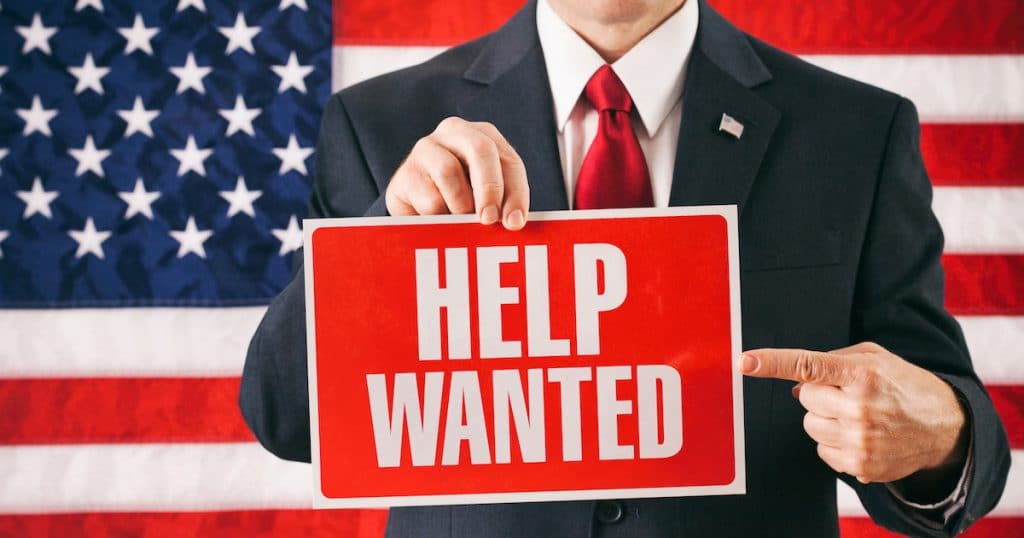 The U-6 rate, commonly referred to as the real unemployment rate, fell to a record low in December, the U.S. Bureau of Labor Statistics (BLS) reported. The unemployment rate remained unchanged at the 50-year low level of 3.5%.
The unemployment rate has been at or below 4% for 22 consecutive months. However, the U-6 unemployment rate—the broadest measure of unemployment and underemployment—fell 0.2% in December to 6.7%.
The alternative measure is the total unemployed, plus all persons marginally attached to the labor force, employed part time for economic reasons, as a percent of the civilian labor force plus all persons marginally attached to the labor force.
"The effects of tax cuts and deregulation led to a strong close of 2019," Secretary of Labor Eugene Scalia said in a statement on the December Employment Situation Report. "In 2019, the American economy saw record low unemployment rates for many groups, including African Americans, Hispanic Americans, Asian Americans, Americans with less than a high school diploma, and Americans with disabilities."
For groups, the unemployment rates for adult men (3.1%), adult women (3.2%), teenagers (12.6%), Whites (3.2%), Blacks (5.9%), Asians (2.5%), and Hispanics (4.2%) showed little or no change in December.
Total nonfarm payrolls rose 145,000 in December, bringing the total number of jobs created since January 2017 to 6.7 million. At 50year low full employment and a record low U-6 rate, the total number of jobs is expected to rise more modestly.
"Very solid employment report," Tim Anderson, analyst at TJM Investments on the New York Stock Exchange (NYSE) said in a statement. "Despite a miss by 10K to 20K v consensus, it comes after 4 months of very strong job gains including upward to revisions from prior months."
The ADP National Employment Report released earlier this week found the U.S. economy added 202,000 private sector jobs in December.
"We're likely having a bit of mean reversion among both the ADP jobs reports and the BLS jobs numbers," Mr. Anderson added.
In the fourth quarter (Q4) of 2019, 74.2% of newly employed workers came from outside the labor force, the highest share ever recorded. As a result, the real unemployment rate has declined and flirted with the now record-setting low for months.
"For 17 straight months, year-over-year wages for production and non-supervisory employees have grown at or above 3.0%," Secretary Scalia added.
"Positive economic policies, including the final passage of the United States-Mexico-Canada Agreement and the signing of the Phase One Trade Agreement with China, will pave the way for more job creation in 2020."