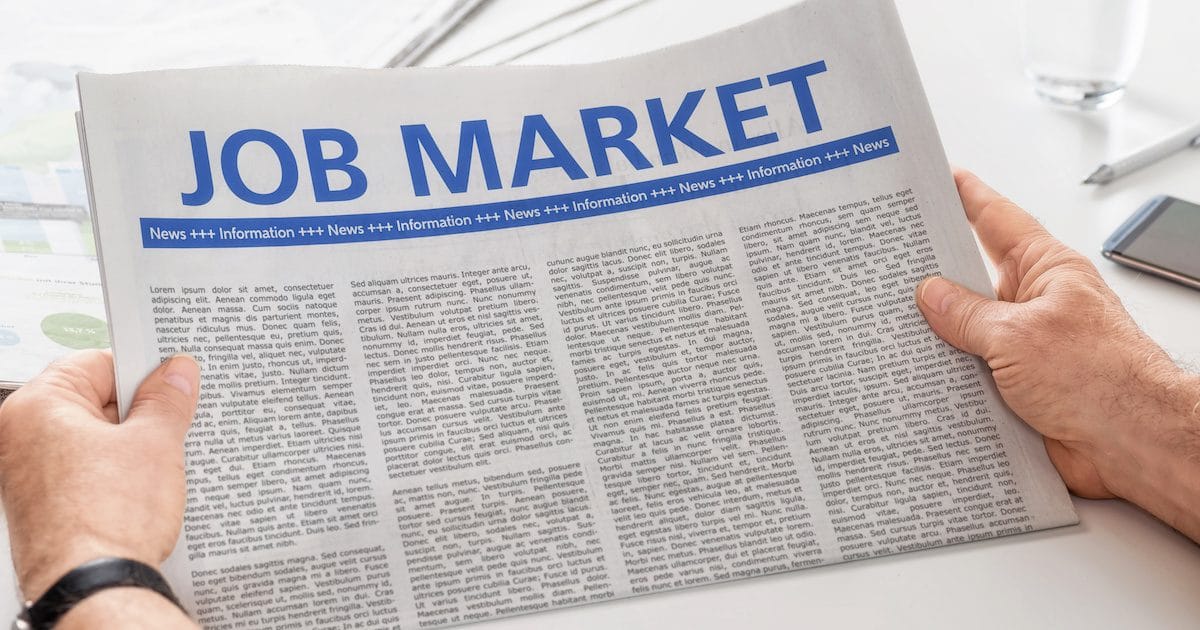 Employment Situation More Modest, Indicative of Full Employment
Total nonfarm payrolls rose 145,000 in December and the unemployment rate remained unchanged at 3.5%, according to the U.S. Bureau of Labor Statistics (BLS) monthly jobs report.
Forecasts for the headline jobs number ranged from a low of 135,000 to a high of 190,000. The consensus forecast was 158,000.
For October, the number of jobs added was revised down by 4,000 from +156,000 to +152,000, and the change in total nonfarm payroll employment for November was revised down by 10,000 from +266,000 to +256,000.
With these revisions, employment gains in October and November combined were 14,000 lower than previously reported.
"Very solid employment report," Tim Anderson, analyst at TJM Investments on the New York Stock Exchange (NYSE) said in a statement. "Despite a miss by 10K to 20K v consensus, it comes after 4 months of very strong job gains including upward to revisions from prior months."
Unemployment Rate
The unemployment rate held steady in December, as did the number of unemployed persons at 5.8 million. A year earlier, the jobless rate was 3.9%, and the number of unemployed persons was 6.3 million.
For groups, the unemployment rates for adult men (3.1%), adult women (3.2%), teenagers (12.6%), Whites (3.2%), Blacks (5.9%), Asians (2.5%), and Hispanics (4.2%) showed little or no change in December.
The U-6 unemployment rate—an alternative measure of employment less cited but more broad—fell 0.2% in December to 6.7%.
The alternative measure is the total unemployed, plus all persons marginally attached to the labor force, employed part time for economic reasons, as a percent of the civilian labor force plus all persons marginally attached to the labor force.
Labor Force Participation
The labor force participation rate was unchanged at a positive 63.2%. The employment-population ratio was 61.0% for the fourth consecutive month and is up by 0.4% over the year.
Most groups were little or unchanged, including Whites (63.2%), Hispanics (67.1), and Asians (63.6). But the labor force participation rate for Blacks jumped from 62.3 to 63.1 in December.
Total Nonfarm Private Payrolls
Total nonfarm private payrolls rose 139,000 in December.
Forecasts for total nonfarm private payrolls ranged from a low of 135,000 to a high of 175,000. The consensus was 150,000.
Worth noting, the ADP National Employment Report released earlier this week found the U.S. economy added 202,000 private sector jobs in December.
"We're likely having a bit of mean reversion among both the ADP jobs reports and the BLS jobs numbers," Mr. Anderson added. "On Wednesday, ADP jobs beat by +40,0000 after 2 months of significant shortfalls juxtaposed to consensus."
"The BLS report for December of +145,000 jobs comes after a very strong 4-month stretch where monthly job gains averaged +208,000."
Wages
Wages, or average hourly earnings (AHE) for all employees on private nonfarm payrolls, increased by 3.1% over the last 12 months in November. AHEs for all employees rose by 7 cents to $28.29.
Forecasts for wages ranged from a low of 3.0% to a high of 3.2%. The consensus forecast was 3.1%.
Wages had increased by at least 3% for 16 straight months. The 12-month change for October was revised higher from 3.0% to 3.2%.
You Might Also Like