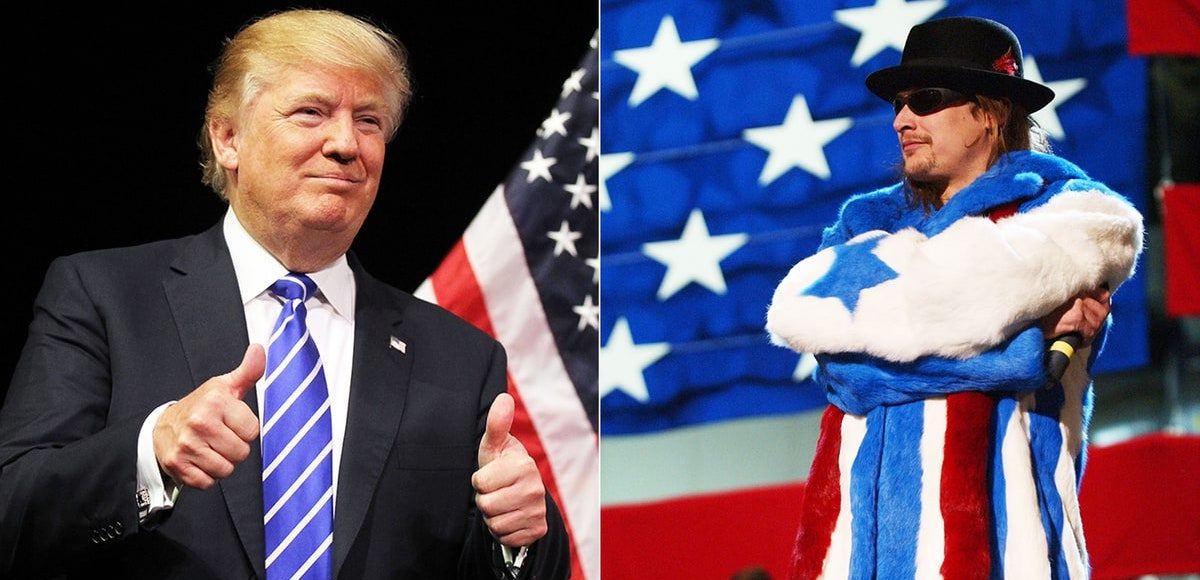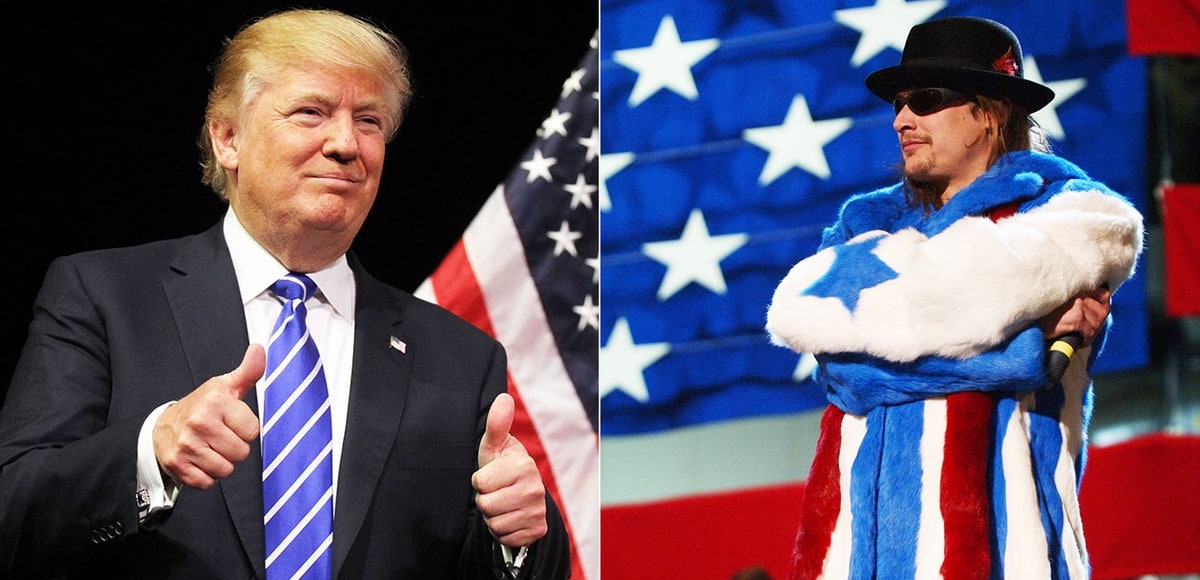 Kid Rock was mentioned at the Michigan Republican Party convention last weekend as a candidate for U.S. Senate against Democrat Debbie Stabenow. Now, the politically outspoken rocker has launched a website in support of his potential bid.
UPDATE:  "I have had a ton of emails and texts asking me if this website is real," he wrote on Twitter. "The answer is an absolute YES."
"ARE YOU SCARED?" it reads in bold letters above the fold, with "Made in Detroit" embroidered on the window shade behind him.
"Stay tuned, I will have a major announcement in the near future – Kid Rock," he added on Twitter.
The soon-to-be released PPD 2018 Senate Election Projection Model rates The Great Lakes State (with a generic GOP candidate) as Likely Democrat, but the state has trended toward the GOP over the last few years.
Stabenow has held the seat since 2000 and the last time a Republican won the seat was in 1988. But that was also the last year a Republican won the state on the presidential level until another former celebrity, President Donald Trump, carried it against Hillary Clinton in 2016.
PPD Battleground State Likely Voter Profiles show Michigan has continued to inch further toward Republicans in 2016 and 2017. Republicans have also made significant gains in voter registration, with Michiganders in 2016 breaking records for registration.
Kid Rock, whose real name is Robert James Ritchie, endorsed President Trump in 2016 and even began to sell T-shirts and other pro-Trump merchandise. While he has told media he votes for GOP candidates, Kid Rock once told the Rolling Stone in 2013 that he considers himself a bit "more libertarian" ideologically.
The Michigan native also endorsed Mitt Romney in 2012.
Wes Nakagiri, a Tea Party activist from Livingston County, said Kid Rock "has name I.D., is an out-of-the-box idea, and would kind of get rid of that stodgy Republican image."
Nakagiri, who was elected to the party's central committee Friday night, told the Detroit Free Press the Trump candidacy could be "a template" for a Kid Rock candidacy, and "I'll bet you he would generate as much excitement as Trump did."
President Trump won 75 out of Michigan's 83 counties. He kept Clinton below 40% in 60 of them and carried 48 counties with at least 60% of the vote. He flipped 12 counties that previously went for Barack Obama, including Macomb, Saginaw, Bay, Monroe, Shiawassee, Calhoun, Eaton, Isabella, Van Buren, Lake, Manistee and Gogebic.