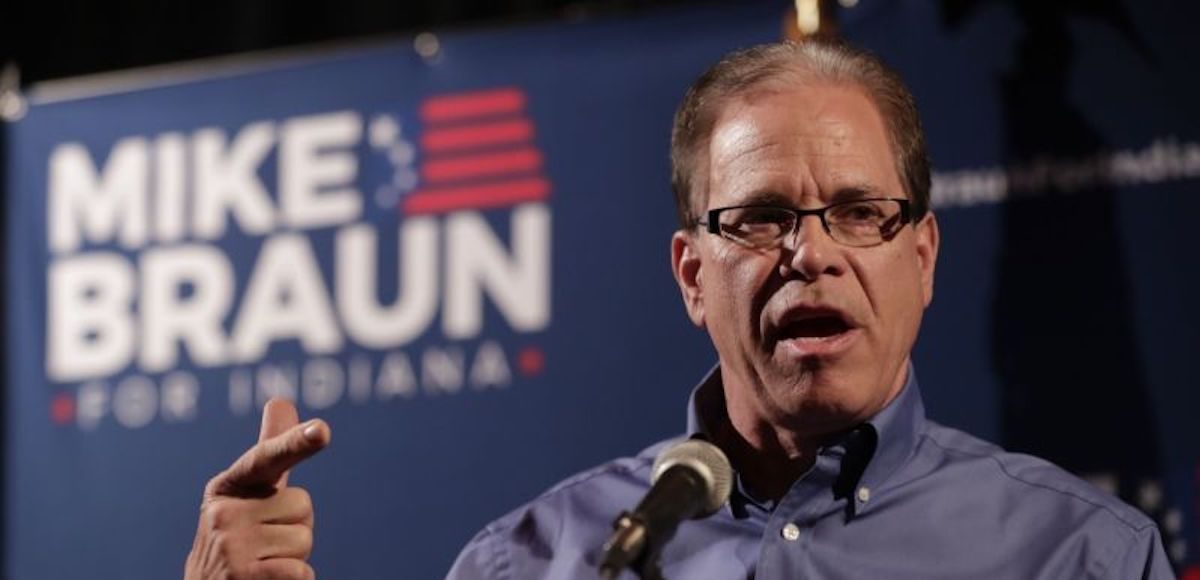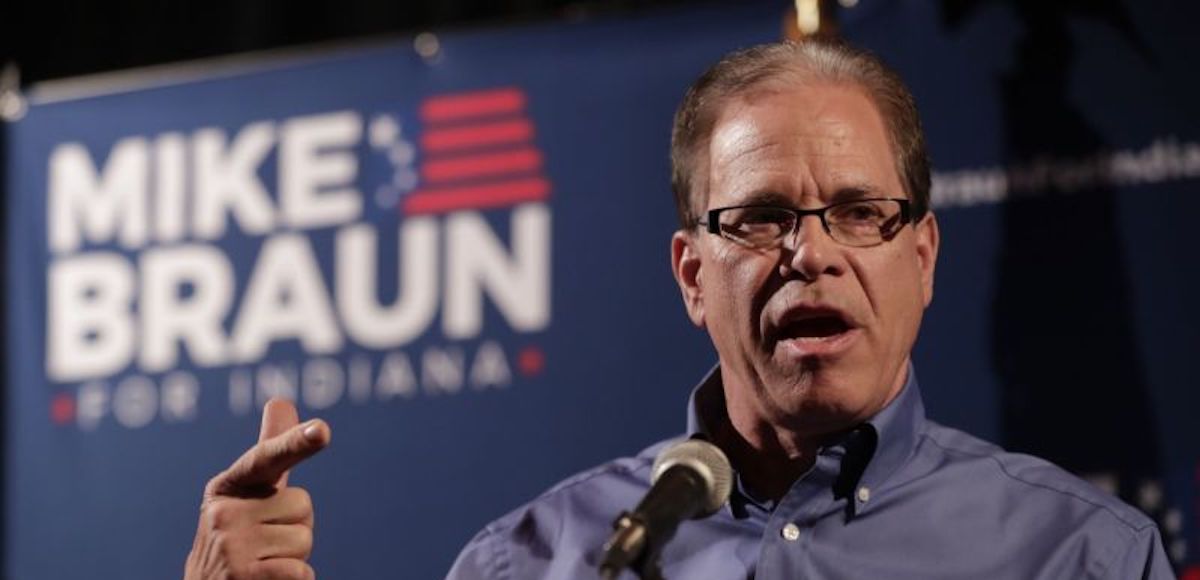 The National Federation of Independent Business (NFIB) endorsed Republican businessman Mike Braun for U.S. Senate in Indiana. Mr. Braun, who has the endorsement of the president, is running against vulnerable incumbent Democratic Senator Joe Donnelly.
The business leader's group made the endorsement as part of a statewide Solutions Tour, saying in a statement that Mr. Braun "will be a champion for Indiana small businesses." The former Democrat-turned-Republican businessman built Meyer Distributing in his hometown of Jasper.
"As a longtime business owner and member of NFIB, Mike Braun has a deep understanding of the challenges facing small business owners," NFIB Indiana State Director Barbara Underwood, said. "We know that Braun will be a champion for Indiana small businesses and will work hard to eliminate burdensome regulations and protect small business tax cuts."
The company, which entered into a 10-year agreement as part of Economic Development for a Growing Economy (EDGE), has also been a member of NFIB since 1972.
"On behalf of our members in Indiana, we are proud to endorse Mike Braun and we look forward to working with him in the U.S. Senate."
Mr. Braun beat out two sitting congressmen — Todd Rokita and Luke Messer — to win the Republican nomination. He outperformed among more educated, metro and suburban GOP voters as well more rural conservatives.
"In Washington, we need fewer politicians and more job creators," Mr. Braun said in response. "I am proud to have built my company in my hometown, to have created good jobs for my friends and neighbors with nearly double the minimum wage starting out and no healthcare premium increases for 10 years running."
"NFIB has been there with me for over 40 years, and I'm proud to accept their endorsement for my campaign to keep President Trump's economy roaring and take my business experience to shake up business as usual in Washington."
The U.S. Senate race in Indiana is rated a Battleground on the PPD Election Election Model.