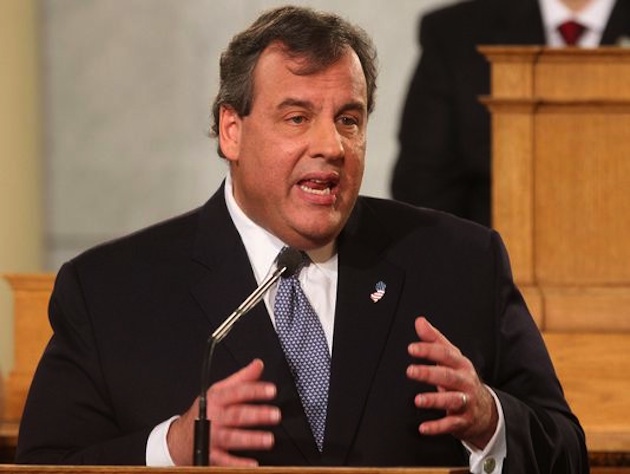 New Jersey Governor Chris Christie vetoed a draconian gun control bill that would have further restricted the number of rounds a legal magazine could carry in the already-anti gun rights state. Christie told Democratic lawmakers they should focus on mental health reforms rather than pass further Second Amendment restrictions.
Americans, by large majorities, agree with the assessment made by the governor, as recent polls conducted by Gallup, Rasmussen Reports and CNN, all found the initial knee-jerk reaction to the Newtown shooting faded rather quickly. The last time Gallup posed the question, the number of Americans who blamed the mental health system "a great deal" was at 48 percent, while 32 percent blame it "a fair amount," or 80 percent in total.
Similarly, a Rasmussen Reports survey found that 54 percent of American adults think more to treat mental health issues will have the most benefit to reduce the number of mass shootings, which was up 6 points from the 48 percent measured previously in the aftermath of Newtown. A  CNN poll found the highest level of opposition to any new gun control measures since CNN started asking in 1989, which was mimicked by Gallup and examined overall in a previous PPD article.
The decision made by the governor was one made between a rock and a hard place regardless of widespread public opinion. Parents of children killed in the Sandy Hook Elementary School shootings in Newtown visited his office Wednesday to personally hand him an online petition with more than 55,000 signatures nationwide urging him to sign the bill.
In his comments after the veto, Christie noted that a 10-round limit is an arbitrary measurement, just as a 15-round magazine, and wouldn't have prevented the massacre, particularly in the case of the first nine victims. He said people who commit mass violence are often "individuals in crisis falling through the broken safety nets of screening, treatment, and commitment" and that the only responsible response would involve reforming the mental health system.
"This is the very embodiment of reform in name only," Christie said of the vetoed bill. "It simply defies common sense to believe that imposing a new and entirely arbitrary number of bullets that can be lawfully loaded into a firearm will somehow eradicate, or even reduce, future instances of mass violence."
Gov. Chris Christie's job approval ratings in New Jersey was at 50 percent in a recent Monmouth University/Asbury Park (N.J.) Press Poll, and the Asbury Park-based polling firm Rasmussen Reports found his approval at 51 percent in another recent survey. While that may seem to be fairly decent for most governor across the nation, particularly a Republican governor in a blue state, Christie's approval ratings were in the high 70s before the media incessantly hammered him on the so-called "Bridgegate" scandal, which so far no investigation has been able to tie to him.