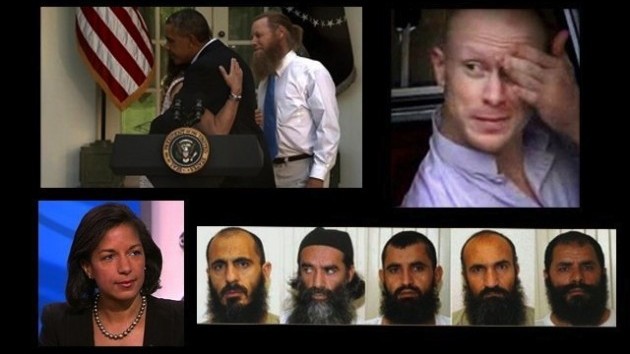 Multiple sources have confirmed that Army Sgt. Bowe Bergdahl, who held in Afghanistan for five years, will be charged with desertion. Bergdahl was released last May in return for the infamous Taliban Five, a group of Guantanamo Bay detainees.
While the military investigation — which echoed the findings in the 2010 report — clearly concluded Bergdahl was captured by the Haqqani network after he walked away from his post, the charges will not allege he never intended to return. An official also said the military wanted to release the report and charge Bergdahl last month, but investigators deferred to top brass to pull the trigger.
Desertion is a serious offense in the Uniform Code of Military Justice, but despite Bergdahl calling his unit just hours after his desertion to tell the command he was gone, the charges will be watered down to "leaving a post to avoid duty." The charge still carries a maximum sentence of 5 years in prison if convicted.
However, under the terms of an alleged plea agreement, the Army will credit Bergdahl for the 5 years he spent in captivity and he will be given the chance to avoid prosecution by leaving the Army with a "less than honorable discharge."
If he takes the deal, he will be allowed to keep $300,000 in back pay paid for the time in captivity. According to officials, Bergdahl's civilian lawyer, who did not respond to PPD's request for comment, has been given notice.
The Bergdahl swap was the beginning of the end to President Obama's upright approval on foreign policy matters and turned a spiking of the football to a national embarrassment. National Security Advisor Susan Rice during a Sunday show appearance said Sgt. Bowe Bergdahl "served his country with honor and distinction."
Since the revelations of Bergdahl's desertion became public, the Obama administration has delayed the release of the report and some say pressured the Pentagon to bury the story.
"What we have here is very, very clear, it's damnably clear that the White House which doesn't understand why this is a big deal," Lt. Colonel Ralph Peters said. "And they just want to protect the president. And they are pressuring the Army, pressuring the Army to whitewash this."