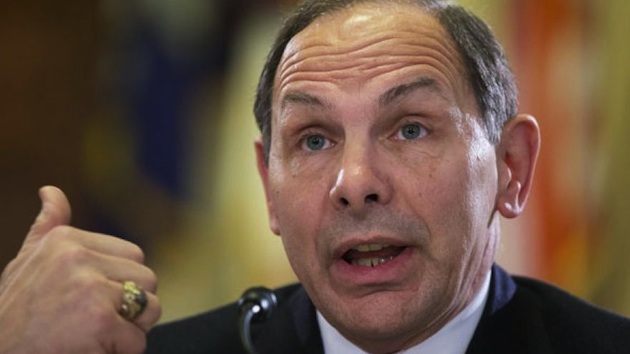 A damning report released by the Office of Inspector General elevated the VA scandal, revealing fraud, waste, and corruption on a scale greater than previously reported. It's been nearly a year since reports in April 2014 suggested veterans may have died waiting for appointments at the Phoenix VA facility, the IG report found that wait times for thousands had been electronically manipulated by VA staff.
Roughly 1,700 vets were put on a secret list to cover up their long waits, and 18 of those on the secret ledger died before getting their appointments. The internal probe found that more than 31,000 veteran inquiries at the Philadelphia Regional VA call center went unanswered for more than 312 days, despite the five-day requirement. Claim dates were manipulated to hide delays, 22,000 pieces of returned mail went ignored and some 16,600 documents involving patient records dating back to 2011 were never scanned into the system.
It gets worse, much worse.
"This report is as bleak as it gets, full of systemic malfeasance and deliberate data manipulation," Rep. Jeff Miller, R-Fla., chairman of the House Committee on Veterans Affairs, said in a statement. "The Philadelphia VA Regional Office is in crisis, brought on by years of mismanagement and encouraged by VA's longstanding refusal to hold employees accountable."
In response to the Philadelphia IG report, the VA said the findings "reflect conditions a year ago." They claim reforms were already underway during the IG's investigation, beginning with a new director Diana Rubens, who was brought in in July 2014.
"This is not a new thing, this is a last-year thing," said Allison Hickey, the VA's official in charge of benefits.
But the IG clearly disagrees, noting the report reflects complaints made by veterans as recently as last month. Interviews with whistleblowers show a culture of retaliation at the VA to punish employees who bring the VA scandals to the public eye, leading the Republican-controlled House of Representatives to sponsor a bill protecting whistleblowers.
The VA's top accountability officials says she does not want to see the bill become law, naturally.
"We will, whenever the evidence shows retaliation is engaged in, hold them accountable," said Meghan Flanz, the director of the VA's Accountability Review.
The IG report not only found that veterans' disability claims had been mishandled and manipulated to show shorter wait times, but also that the results of the ratings and claims are "unreliable."
"We confirmed that one supervisor from the VARO's Quality Review Team inappropriately altered the results of individual quality reviews," the report stated. "VARO management within the VSC was aware of the situation, but did nothing to stop the actions. As a result, these actions may have compromised the accuracy of claims processed and the reported accuracy rates are considered unreliable."
Further, when veterans appealed the claim decisions, which the IG deemed "inaccurate" and "unreliable," the VARO staff, those responsible for decided and reviewing claims and appeals, simply did not file the Notice of Agreement.
"We confirmed that VARO staff did not process Notices of Disagreement within 7 days as required by policy," the report found.
VA Secretary Robert McDonald, who took over for Eric Shinseki after he resigned during last spring's VA scandal, has attempted to impliment reforms. However, without the power to fire corrupt and inefficient administrators, real progress is not likely. Senate Democrats killed a bill in 2014 that would've given the secretary the power to do so.
This week lawmakers on Capitol Hill also grilled VA officials on reports that the construction of a new VA facility in Denver, which has been in the works for years, has cost a whopping $1.7 billion, thus far, and is still not completed. Officials have run out of money to pay for it.