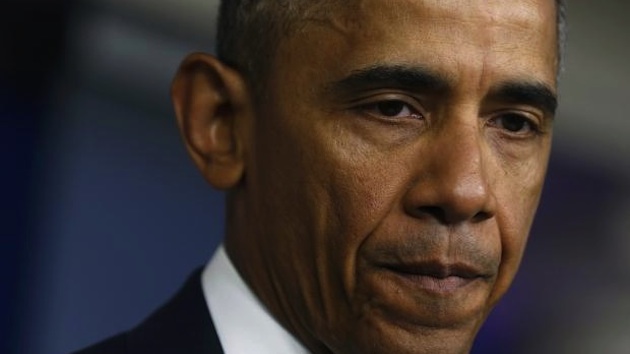 In the wake of the accidental killings of two hostages held by al Qaeda, President Obama said he ordered a "full review" of the process that led up to the tragedy. The president also said the strike that killed the hostages was "fully consistent with the guidelines under which we conduct counterterrorism efforts in the region."
However, a new report from The Wall Street Journal, citing retired and current high-level U.S. officials, claims Obama loosened restrictions on the CIA conducting drone strikes in Pakistan and waived procedures currently heralded by his administration as program safeguards. In order to understand the implications of the alleged decision, it is imperative to understand certain aspects to the U.S. CIA-led drone strike operations in Somalia, Yemen, Pakistan and Afghanistan.
There are two categories of drone strikes. First, terror leaders fall under the "kill list" category, which must be approved by President Obama, himself. The second category is dubbed a "signature strike", which does not need the president's approval. These are carried out against suspected groups of militants and was the type of operation that resulted in the deaths of two hostages, American Dr. Warren Weinstein and Italian national Giovanni Lo Porto, on Jan. 15.
Apparently, the CIA's Pakistan drone strike program was initially exempt from the "imminent threat" requirement until the end of U.S. and NATO combat operations in Afghanistan. However, top U.S. officials revealed the waiver was extended when Obama decided to keep U.S. troops in Afghanistan after the promised withdrawal date of December 2014. Further, the administration initially intended to cut down and eventually eliminate "signature strikes" due to the amount of civilian deaths, as the latter category that frequently results in less surveillance of suspect militants and target locations. Yet, these reforms have never been implemented.
If the "imminent threat" requirement had been extended to Pakistan, according to officials who spoke to the Journal, CIA intelligence operatives would have had to conduct more surveillance of the suspected militants and the compound, potentially preventing the tragedy on Jan. 15 mission.
American hostage and Dr. Warren Weinstein and Italian national Giovanni Lo Porto
Dr. Weinstein, while working as an economic development advisor, was captured from his home in Lahore, Pakistan on August 13, 2011, and was held hostage for more than three and a half years.
[brid video="7349″ player="1929″ width="630″ height="354″]