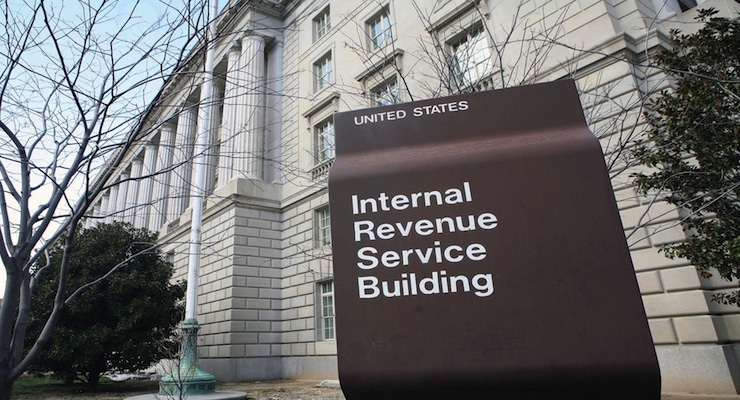 On June 6, U.S. District Court Judge Emmet Sullivan ordered the IRS to provide an answer for the missing Lois Lerner emails by Friday, June 12. Judicial Watch raised questions about the IRS' handling of the "lost" emails in a court filing on June 2, 2015, demanding answers as to why those that had been recovered from backup tapes had not yet been provided.
"Our review of the seven-page filing shows that the IRS remains intent on stonewalling Judicial Watch and Judge Sullivan," Judicial Watch President Tom Fitton said in a statement. "Indeed, contrary to false representations to the court and Congress that the emails were lost and unrecoverable, the IRS finally admits that it has as many as 6,400 new Lois Lerner emails but won't promise to turn them over to Judicial Watch."
The IRS claims they are sifting through the emails to ensure there are no duplicates. But, according to Fitton and the Inspector General, the agency's reasoning isn't particularly valid.
"Even though the Treasury Inspector General for Tax Administration already identified and removed emails that are duplicates, the IRS is in 'the process of conducting further manual deduplication of the 6,400' emails, rather than reviewing them in response to Judicial Watch's Freedom of Information Act requests that are more than two years old now," Fitton said. "Our legal team will continue pursuing all necessary and available legal options to hold the IRS accountable for its flagrant abuse of power."
Emails recently obtained by Judicial Watch and shared with PPD revealed Lerner, the official at the center of the IRS scandal that involved excessive scrutiny of conservative groups, was "willing to take the blame" for the inappropriate targeting of Tea Party and other conservative groups. However, as was the case in previously obtained emails, Lerner was well-aware of how the targeting practice "might raise questions" and attempted to keep information from Congress and investigators from the Treasury Inspector General for Tax Administration (TIGTA).
The TIGTA testified on February 26, 2015, to the House Oversight and Government Reform Committee that it had received 744 backup tapes containing emails sent and received by Lerner. This testimony clearly showed that the IRS — including Commission John Koskinen — had lied to both Congress and Judge Sullivan when they claimed that Lerner's emails were irretrievably lost.
President Obama had claimed during a previous interview with Bill O'Reilly that there was "not even a smidgen of corruption" involved at the IRS.
"That's not what happened," Obama told O'Reilly when asked if mass corruption was at play. "There were some bone-headed decisions. Not even mass corruption. Not even a smidgen of corruption."
However, according to emails, including an email from Lerner in February 2012 asking that a program be set up to "put together some training points to help them [IRS staffers] understand the potential pitfalls" of revealing too much information to Congress, clearly suggest otherwise.