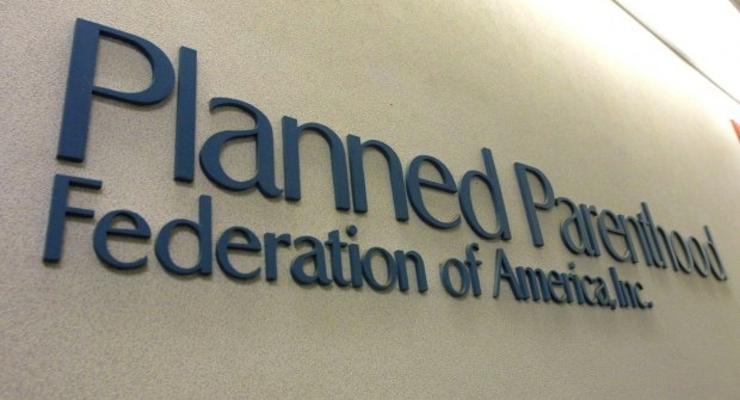 LOS ANGELES – LA Superior Court issued a temporary restraining order blocking the release of further videos revealing Planned Parenthood's trafficking in aborted baby body parts. The order issued Tuesday prohibits the Center for Medical Progress from releasing any video of three high-ranking StemExpress officials taken at a restaurant in May. The judges ruling is the first legal action prohibiting the release of a video from the organization, which has said there will be a grand total of 12 videos released.
The Center for Medical Progress released three undercover videos revealing Planned Parenthood's trafficking in aborted baby body parts and tissue. Since their release, three House committees and eight state government — the latest of which, Florida — have opened investigations into the illegal sale and altering of abortion procedures for the purpose of harvesting human organa and tissue specimens. Friday, Sen. Paul fast-tracked his defund Planned Parenthood legislation by invoking Rule 14, which resulted in a Senate vote next week.
"StemExpress, a for-profit company partnered with over 30 abortion clinics, including Planned Parenthood, to harvest and sell aborted baby parts and provide a 'financial benefit' to Planned Parenthood clinics, is attempting to use meritless litigation to cover-up this illegal baby parts trade, suppress free speech, and silence the citizen press reporting on issues of burning concern to the American public," the Center said in a statement. "They are not succeeding—their initial petition was rejected by the court, and their second petition was eviscerated to a narrow and contingent order about an alleged recording pending CMP's opportunity to respond. The Center for Medical Progress follows all applicable laws in the course of our investigative journalism work and will contest all attempts from Planned Parenthood and their allies to silence our First Amendment rights and suppress investigative journalism."
StemExpress is a Placerville-based company started in 2010 that provides human tissue, blood and other specimens to researchers. Planned Parenthood is one of the company's providers of fetal tissue, as well as intact specimens. A company spokesman said StemExpress is "grateful its rights have been vindicated in a court of law."
The first video released by the Center for Medical Progress captured PPFA Senior Director of Medical Services Dr. Deborah Nucatola admitting to using partial-birth abortions to get intact parts — as she slurped down big glasses of red wine and chomped on a salad — suggesting a price range of $30 to $100 per specimen.
Then, a second undercover video shows Planned Parenthood Federation of America's Medical Directors' Council President, Dr. Mary Gatter, haggling over payments for intact baby parts. Further, and more disturbing, Dr. Gatter offers to use a "less crunchy technique" to get more intact body parts during a practice the group has repeatedly claimed they do not engage in.
In "Human Capital," a documentary web series produced by The Center for Medical Progress, features a former employee who was hired under false pretenses to harvest the body parts of aborted babies. Holly O'Donnell, a licensed phlebotomist who unsuspectingly took a job as a "procurement technician" at the fetal tissue company and biotech start-up StemExpress in late 2012. O'Donnell and others reveal the real-life interactions inside Planned Parenthood's commercial exploitation of aborted fetal tissue.