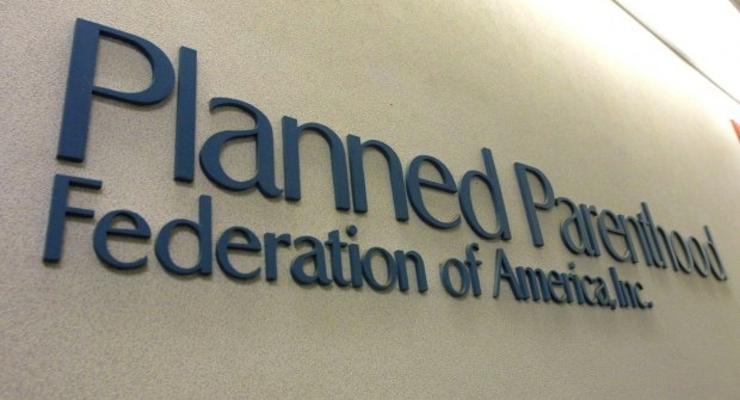 [brid video="12258″ player="1929″ title="Former Employee Exposes Planned Parenthood's Black Market in Baby Body Parts"]
Holly O'Donnell, a licensed phlebotomist who unsuspectingly took a job as a "procurement technician" at the fetal tissue company and biotech start-up StemExpress in late 2012. In "Human Capital," a documentary web series produced by The Center for Medical Progress, O'Donnell and others reveal the real-life interactions inside Planned Parenthood's commercial exploitation of aborted fetal tissue.
"I thought I was going to be just drawing blood, not procuring tissue from aborted fetuses," says O'Donnell, who fainted in shock on her first day of work in a Planned Parenthood clinic when suddenly asked to dissect a freshly-aborted fetus during her on-the-job training. O'Donnell's job, which she did for a period of six months, was to identify pregnant women at Planned Parenthood who met criteria for fetal tissue orders and to harvest the fetal body parts after their abortions.
"For whatever we could procure, they would get a certain percentage. The main nurse was always trying to make sure we got our specimens," O'Donnell adds. "No one else really cared, but the main nurse did because she knew that Planned Parenthood was getting compensated."
The video is the latest in a string released by a pro-life group that has led to the most severe blowback on the nation's largest abortion provider. Federal law prohibits altering the timing or method of abortion for the purposes of fetal tissue collection, according to 42 U.S.C. 289g-1. In the wake of the videos, seven state governments and three House committees have opened investigations into Planned Parenthood's sale of aborted fetal body parts. The House Energy and Commerce Committee has called PPFA's Senior Director of Medical Services to testify this month about the organization's fetal tissue harvesting.
Sen. Rand Paul, R-Kty., a physician by profession, vowed to defund Planned Parenthood by any means necessary after the shocking videos were released. Friday, Sen. Paul fast-tracked his defund Planned Parenthood legislation by invoking Rule 14, which could allow for a Senate vote as early as next week.
A video released by the Center for Medical Progress captured PPFA Senior Director of Medical Services Dr. Deborah Nucatola admitting to using partial-birth abortions to get intact parts — as she slurped down big glasses of red wine and chomped on a salad — suggesting a price range of $30 to $100 per specimen.
Then, a second undercover video shows Planned Parenthood Federation of America's Medical Directors' Council President, Dr. Mary Gatter, haggling over payments for intact baby parts. Further, and more disturbing, Dr. Gatter offers to use a "less crunchy technique" to get more intact body parts during a practice the group has repeatedly claimed they do not engage in.
"Planned Parenthood's sale of aborted baby parts is an offensive and horrifying reality that is widespread enough for many people to be available to give first-person testimony about it," notes David Daleiden, Project Lead for The Center for Medical Progress. "CMP's investigative journalism work will continue to surface more compelling eyewitness accounts and primary source evidence of Planned Parenthood's trafficking and selling baby parts for profit. There should be an immediate moratorium on Planned Parenthood's taxpayer funding while Congress and the states determine the full extent of the organization's lawbreaking."
Planned Parenthood President Cecile Richards appeared on This Week ABC Sunday morning and blamed "militant anti-abortion activists" for releasing videos revealing the organization alters abortion procedures to better harvest baby body parts to sell to buyers.