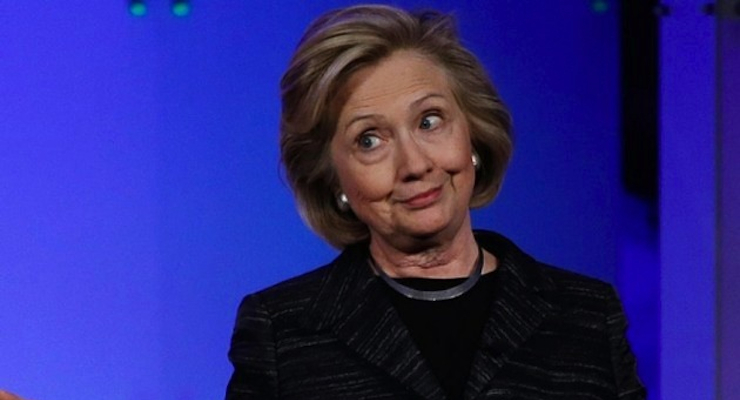 A former aide to Hillary Clinton who helped set up her private email server has told at least three congressional committees that he will plead the Fifth to avoid testifying against his former boss, Fox News has confirmed. Bryan Pagliano appears to have played a primary role in the installation of Clinton's "home-brew" server in her Chappaqua, N.Y. home, which has been found to contain at least hundreds of confidential and classified emails.
Pagliano, who also worked on Clinton's 2008 presidential campaign as an IT director, was subpoenaed to testify about the server by the House Select Committee on Benghazi headed up by Chairman Trey Gowdy, R-S.C, and asked to come before the Senate Judiciary Committee and the Senate Homeland Security Committee. Gowdy had also demanded that Pagliano provide documents related to all servers or computer systems controlled or owned by Clinton between 2009 and 2013.
"Mr. Pagliano's legal counsel told the committee yesterday that he would plead the 5th to any and all questions if he were compelled to testify," a spokesperson for Judiciary Committee Chairman Sen. Charles Grassley, R-Iowa, told Fox late Wednesday.
Pagliano's attorney Mark MacDougall wrote a letter informing Congress of his client's decision, cited the ongoing criminal FBI investigation into Clinton's server.
"While we understand that Mr. Pagliano's response to this subpoena may be controversial in the current political environment, we hope that the members of the Select Committee will respect our client's right to invoke the protections of the Constitution," MacDougall wrote.
Meanwhile, on Thursday Clinton's former Chief of Staff at the State Department and longtime political ally Cheryl Mills, was scheduled to give a closed-door deposition to the Benghazi committee. The deposition was expected to cover Clinton's server, the Obama administration's Libya policy, and the security situation at the U.S. consulate in Benghazi leading up to the Sept. 11, 2012 attack that killed four Americans.