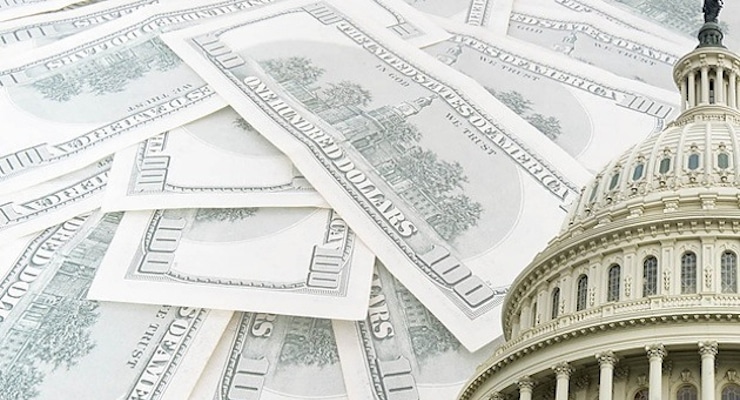 The U.S. national debt has surpassed $19 trillion for the first time ever this week, a milestone that comes only a month after new dire budget projections.
The Congressional Budget Office last month released their revised budget projections that show the federal deficit ballooning as a result of the compromise between President Barack Obama and the newly elected House Speaker Paul Ryan, R-Wis.
"If current laws generally remained unchanged, the deficit would grow over the next 10 years, and by 2026 it would be considerably larger than its average over the past 50 years," the CBO projected. "Debt held by the public would also grow significantly from its already high level."
The CBO report said the deficit will hit $544 billion in fiscal year 2016, which represents a staggering 24% increase over the prior year. It's also represents a far cry from what the analysts had projected and promised in August, when they told Congress deficits would continue to fall on the margins.