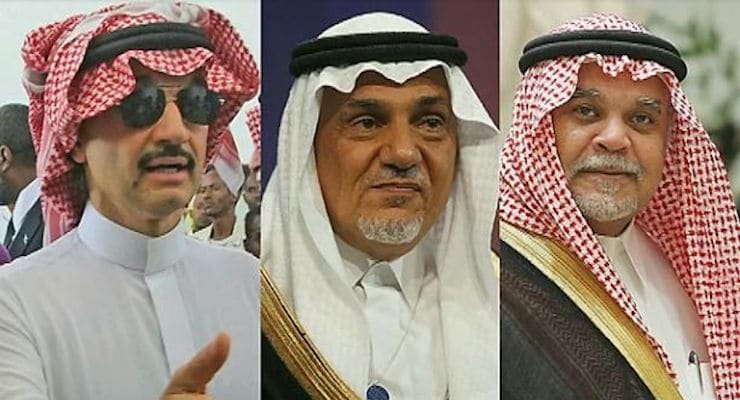 President Barack Obama is deciding whether to declassify 28 pages of sealed 9/11 documents, which some believe will show a Saudi connection to the terrorist attacks. Former Florida Sen. Bob Graham, who co-chaired the 2002 joint congressional inquiry into the attacks on the World Trade Center and Pentagon, said Tuesday the White House had informed him that a decision whether or not to declassify the documents will be made in 60 to 90 days.
Sen. Graham has pressed for the documents to be made public since George W. Bush was president, but has ramped up efforts during the last two years of the Obama administration. He said he was "pleased that after two years this matter is about to come to a decision by the president."
President Bush, and later Obama, refused to declassify and release the documents on the basis it would jeopardize national security. However, critics say the refusal to unseal the documents is part of a long-term effort to cover up Saudi Arabia's involvement in the September 9, 2001 terror attacks that killed roughly 3,000 people.
The decision comes as President Obama is gearing up to go on a planned presidential trip to Saudi Arabia for a summit of Gulf leaders next week. But for some, the two- to three-month timeframe just isn't good enough.
Sen. Kirsten Gillibrand, D-N.Y., who has seen the documents, said she believes they should be made available to the family members of 9/11 victims.
"I don't know how the Saudi government will react to it, but I think it's just information," Gillibrand said Sunday.
Sens. Gillibrand and Graham are among a growing bipartisan group of lawmakers and other public figures, to include Republican front-runner Donald J. Trump, who are pushing for the release of the documents.
"If the president is going to meet with the Saudi Arabian leadership and the royal family, they think it would be appropriate that this document be released before the president makes that trip, so that they can talk about whatever issues are in that document," Gillibrand said.
White House Press Secretary Josh Earnest on Tuesday claimed he didn't know whether Obama had read the 28 pages, but did mention that they are the subject of an intelligence community "classification review." He only said President Obama has "confidence" in their ability to "consider those documents for release."
When asked about any potential Saudi ties to 9/11, Earnest cited the 9/11 Commission's findings that there was no evidence the Saudi government or senior Saudi officials funded Al Qaeda. But whether the documents demonstrate a link between terrorism and the Saudis, which was suggested last year by top Al Qaeda operative Zacarias Moussaoui, the release will raise a number of questions.
Saudi connections to the Islamic terrorists behind the 9/11 attacks are already well-known, including the fact that 15 of the 19 hijackers were Saudi citizens. However, Moussaoui, the so-called 20th 9/11 hijacker, implicated Saudi Prince Al-Waleed bin Talal by name, as well as other Saudi government officials. He claimed they financed Al Qaeda, which was an embarrassing disclosure made during a segment on "Special Report" hosted by Fox News anchor Bret Baier.
In addition to being a "major investor in the parent company" of Fox News, Al-Waleed is a very close friend of Rupert Murdoch and his family.
While the Saudis called the allegation "delusional" and pointed to Moussaoui's own lawyer's assertion that he was incompetent, it is well-known that Osama bin Laden was the son of a wealthy Saudi Arabian contractor who had close ties to the Saudi royal family. Worth noting, shortly after the report was filed by James Rosen, Al-Waleed announced his company–Kingdom Holding Company–was dumping most of its stake in Murdoch's News Corp., down from 6.6% to 1%.
The Saudi prince recently called Mr. Trump "a disgrace" for proposing a temporary moratorium on Muslim immigration to the U.S. until "our representatives find out what the hell is going on" with radical Islam. But he didn't stop there. The billionaire Saudi also called on Trump to "withdraw from the U.S presidential race," adding "as you will never win."
Consequently, Mr. Murdoch has indicated multiple times in private that he would support Hillary Clinton over the Republican nominee, the former being far more friendly with the Saudi royal family.
In 2002, it was revealed Al-Waleed contributed $500,000 to the Council on American-Islamic Relations (CAIR), a Muslim Brotherhood front group that threatened to sue Fox anchor Megyn Kelly. The group frequently brags about influencing 21st Century Fox through Al-Waleed, who had Murdoch tell Fox News Channel to alter its coverage of Muslim riots in France "in order to eliminate references to the religious affiliation of the Muslim extremists."
Meanwhile, House Minority Leader Nancy Pelosi, D-Calif., said she also supports declassifying the 9/11 documents.
"As the former Ranking Democrat on the House Intelligence Committee and top the House Democrat on the Joint Congressional investigation looking into the 9/11 attacks, I agree with former Senator Bob Graham that these documents should be declassified and made public, and that the Bush Administration's refusal to do so was a mistake," Minority Leader Pelosi said in a statement. "I have always advocated for providing as much transparency as possible to the American people consistent with protecting our national security."
But Pelosi stopped short of backing the claims by Sen. Graham, who said during an interview with CBS News that he has little doubt about the role of the Saudis, to include the government, in the spread and implementation of Islamic extremism.
"There are a lot of rocks out there that have been purposefully tamped down, that if were they turned over, would give us a more expansive view of the Saudi role," Sen. Graham said during "60 Minutes" on CBS News. "The Saudis know what they did. We know what they did."
"You believe that support came from Saudi Arabia?" asked CBS reporter Steve Croft.
"Substantially," Sen. Graham added.
Kroft also followed up by asking: "And when we say, 'the Saudis,' you mean the government, the — rich people in the country? Charities?"
"All of the above," Sen. Graham said in response.
Graham has said in the past the 28 classified pages lay out a network of people he believes helped the hijackers obtain housing in the U.S. and enroll in flight school. He said the redacted and still-classified missing 28 pages "point a very strong finger at Saudi Arabia as the principal financier" of the 9/11 hijackers.
While not all lawmakers on Capitol Hill would publicly agree with Sen. Graham,  a State Department review concluded the Sunni-led Kingdom of Saudi Arabia hasn't yet done enough to break their ties to Islamic terror groups.
"Still, donors in Saudi Arabia constitute the most significant source of funding to Sunni terrorist groups worldwide," blatantly reads a State Department cable dated Dec. 30, 2009, which was obtained and published by Wikileaks. "More needs to be done since Saudi Arabia remains a critical financial support base for al-Qaeda, the Taliban, LeT and other terrorist groups."