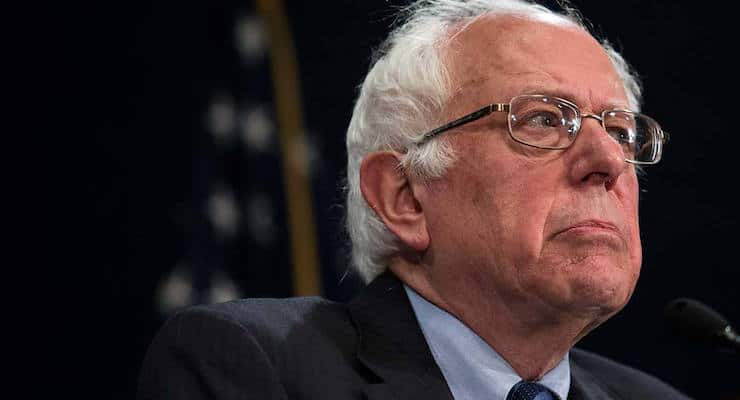 Sen. Bernie Sanders predicted Sunday that Hillary Clinton would not win enough pledged delegates to clinch the nomination before the Democratic convention in Philadelphia. With his fundraising haul falling sharply in April, the self-proclaimed democratic socialist made his most forceful pitch to and condemnation of superdelegates in states he's won in "landslides."
Speaking at the National Press Club in Washington, D.C., Sen. Sanders claimed that Mrs. Clinton "will need superdelegates to take her over the top at the convention in Philadelphia. In other words, it will be a contested convention."
Sen. Sanders said they should "seriously consider" switching their support to him.
"In the state of Washington, we won that caucus with almost 73 percent of the vote there — 73 percent of the vote. In anybody's opinion, that is a massive landslide. But at this point Secretary Clinton has 10 superdelegates from the state of Washington, we have zero," Sen. Sanders said, citing an example of a state where he won the popular vote by a large margin but did not get the backing of the superdelegates. "I would ask the superdelegates from the state of Washington to respect the wishes from the people in their state and the votes they have cast."
In April, the Vermont senator not only suffered a series of defeats but raised just $25.8 million, a healthy haul no doubt, yet far shy of his recent record-breakers. That number, which was raised almost entirely online, is roughly $20 million less than the $46 million he hauled in for the month of March. Still, Mrs. Clinton reportedly raised about $27 million in March, not much more than Sanders in April.
Mrs. Clinton, by some estimates has 90% of the delegates needed. However, she currently has 1,645 pledge delegates and 520 superdelegates, while Sanders has 1,318 delegates and 39 superdelegates. Mrs. Clinton and Sen. Sanders need a total 2,383 delegates to secure the Democratic nomination. After Mrs. Clinton's bigger-than-anticipated victory in New York, which ended his 7-state winning streak and was followed up by wins in 3 of the 4 Northeastern states last week, Sen. Sanders admitted that it would be a steep him for him to climb.
"For us to win the majority of pledged delegates, we need to win 710 out of the remaining 1083," Sanders said. "That is 65 percent. That is, admittedly, a tough road to climb, but not an impossible one. And we intend to fight for every vote and delegate remaining."