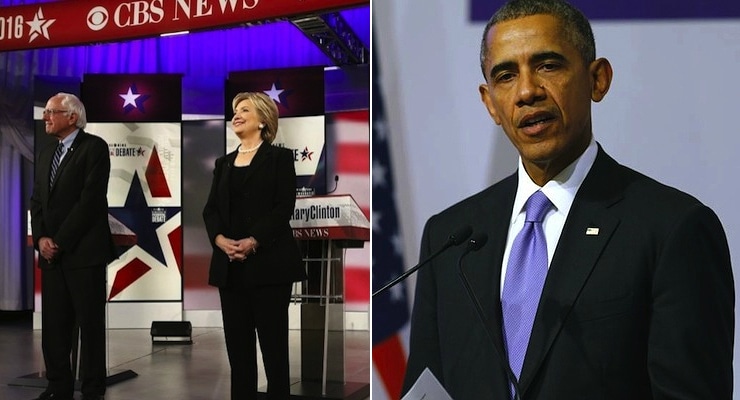 President Barack Obama endorsed presumptive Democratic nominee Hillary Clinton in a video released on Thursday shortly after meeting with Vermont Sen. Bernie Sanders.
The endorsement of a sitting president of his party's nominee while she is the subject of two open criminal probes at the Federal Bureau of Investigation is raising eyebrows and causing some to question whether the fix is already in.
The FBI, to include an "A-Team" of at least 120 agents, is currently investigating whether Mrs. Clinton as secretary of state mishandled classified information and broke the Federal Records Acts by using an insecure home brew server to conduct official State business.
Further, as PPD reported, the FBI has expanded that investigation into "public corruption" regarding the Clinton Foundation.
Meanwhile, Sen. Sanders after his meeting in the Oval Office with Mr. Obama made it clear that–even though he's not dropping out–he intends to meet soon with Mrs. Clinton to discuss how they can "work together to defeat Donald Trump."
Mr. Trump, the presumptive Republican nominee for president, responded on Twitter.
Obama just endorsed Crooked Hillary. He wants four more years of Obama—but nobody else does!

— Donald J. Trump (@realDonaldTrump) June 9, 2016
The Vermont senator said he still plans to compete in next Tuesday's Washington, D.C., primary, which is the final Democratic nomination contest of the cycle. That said, he was vaguely claimed he plans to take his message "to the Democratic National Convention" in July.