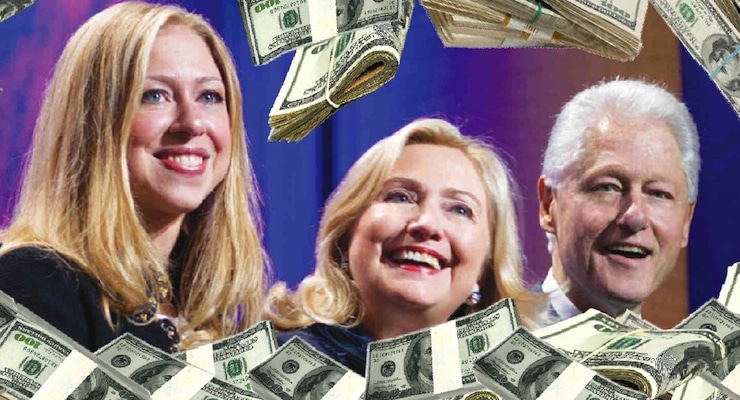 Newly released emails reveal Rajiv Fernando, a major donor to the Clinton Foundation, was appointed to serve on a sensitive national security advisory board, despite having no qualifications.
The State Department's International Security Advisory Board advises the country's most prominent figures on American nuclear strategy and all of the members hold top secret security clearances. However, Mr. Fernando, a wealthy Chicago commodities broker/trader, has no known connections to the national security community and zero experience in the area.
"The true answer is simply that S staff (Cheryl Mills) added him," wrote Wade Boese, who was Chief of Staff for the Office of the Under Secretary of State for Arms Control and International Security, in an email to Mannina, the press aide. "Raj was not on the list sent to S; he was added at their insistence."
In August 2011, a State Department official who worked with the advisory board couldn't come up with a justification for Mr. Fernando serving on the panel. Just four minutes later, Mr. Boese wrote to his supervisor Richard Hartman to alert him that Ellen Tauscher, then-Undersecretary for State for Arms Control and International Security Affairs, would be meeting with Ms. Mills to come up with a response to ABC News.
"Sorry this has become a headache," he wrote.
Ms. Mills, a former deputy White House counsel, was serving as Clinton's chief of staff at the time, and is a longtime legal and political advisor to the presumptive Democratic nominee.
Mr. Hartman, the very next morning, wrote in an email he would "come up and brief you… about where Raj Fernando stands and the ABC News investigative journalist inquiries. You do need to hear about it." He also reveals in an email to another official that it was "Cheryl Mills, who added Mr. Fernando's name to the list of ISAB nominees."
Meanwhile, speaking Tuesday night at Briarcliff Manor in Westchester, New York, Donald Trump ripped Mrs. Clinton for public corruption. The presumptive Republican nominee also announced he would give a major speech next week highlighting the Clinton's track record of quid pro quo.
"We can't solve our problems by counting on the politicians who created our problems," Mr. Trump said. "The Clintons have turned the politics of personal enrichment into an art form for themselves."
Mr. Fernando, to this day, still raises money for Mrs. Clinton's campaign and has donated more than $1 million to the Clinton Foundation. The Clinton campaign refused to respond to a request for comment.
[brid video="41181″ player="2077″ title="Quid Pro Quo Clinton Foundation Donor Appointed to Sensitive Intelligence Board"]