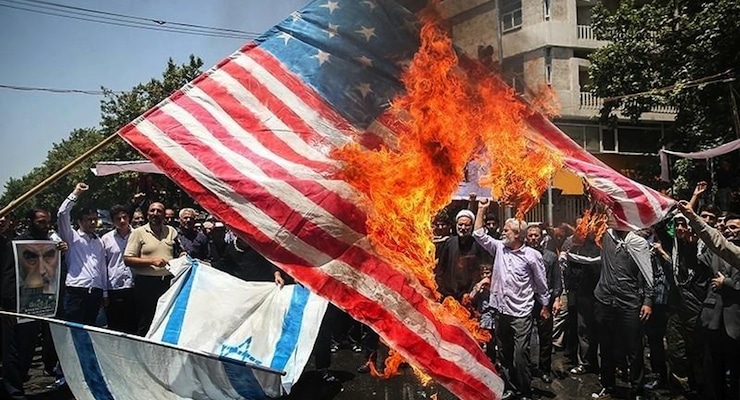 The Obama administration is pushing back on a report claiming the U.S. gave a ransom to Iran for the release of four detains Americans in Tehran. The Wall Street Journal reported Tuesday the U.S. airlifted the equivalent of $400 million to Iran this past January, just as the Americans were released by the Iranian regime.
The negotiations over the [arms deal] settlement … were completely separate from the discussions about returning our American citizens home," State Department spokesman John Kirby said in a statement. "Not only were the two negotiations separate, they were conducted by different teams on each side."
Kirby, who denied the cash transfer was done to secure the release of the four Americans, said it was the first installment paid in a $1.7 billion settlement the Obama administration reached with Iran to resolve a failed 1979 arms deal dating from just before the Iranian Revolution. Officials referred to a statement released by Secretary of State John Kerry on January 17, 2016.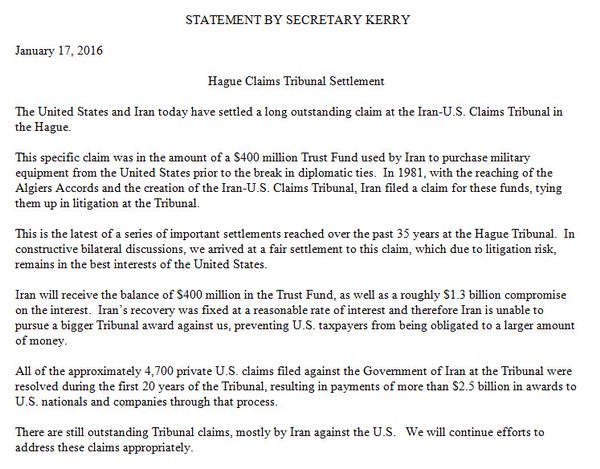 "The funds that were transferred to Iran were related solely to the settlement of a long-standing claim at the U.S.-Iran Claims Tribunal at The Hague," Kirby's statement concluded.
However, critics not that President Barack Obama never disclosed the $400 million cash payment when he announced the Iran nuclear deal on Jan. 17 or how the $1.7 billion was paid.