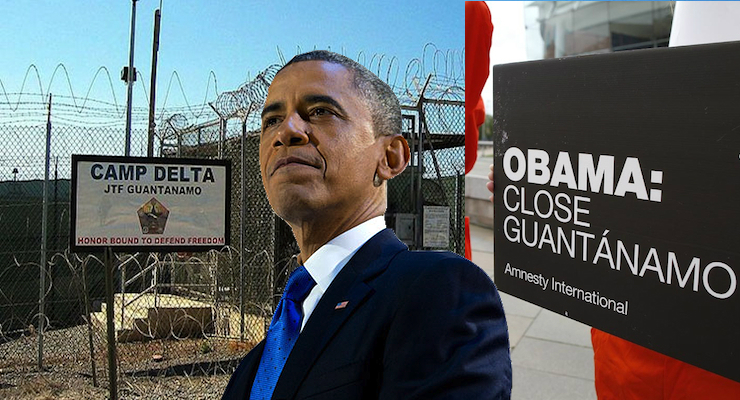 OOman announced on Monday that it had taken in 10 Guantanamo Bay detainees released by the United States from the military detention center. The move is part of a push by outgoing President Barack Obama to close Gitmo, or at least shrink the population significantly  before leaving office.
"To meet a request by the U.S. government to assist in settling the issue of the detainees at Guantanamo, out of consideration of their humanitarian situation, 10 people released from that prison arrived in the Sultanate of Oman for a temporary residency," a foreign ministry statement said.
In Feb. 2016, the Obama administration announced long-anticipated plan to close the U.S. detention center Bay in Cuba, despite public opinion and bipartisan opposition on Capitol Hill. He said it undermines national security and is contrary to American values, but intel reports indicate the recitivism rate, or the rate at which released detainees return to Islamic terrorism, is at least 30% and as high as 40%.
According to a report conducted in 2015, U.S. intel officials believe upwards of 20 to 30 Guantanamo Bay detainees released by the Obama administration in the prior few years alone have joined the Islamic State (ISIS). Even though the closure was a major 2008 campaign promise by Mr. Obama, the public at large does not agree with him on the issue.
A Gallup poll found just 29% of Americans support closing the terrorist detention camp and moving its prisoners to U.S. prisons, while 66% oppose doing so. The latest PPD Poll conducted in October 2015 found 31% supported closure and 62% opposed it. Both Gallup and PPD Poll find ideology is the most predictive factor when determining a respondent's answer, not party preference or ID.
"The closing of Guantanamo Bay remains a radical left position in America," says PPD's senior political analyst, Richard Baris. "The anti-Guantanamo crowd is loud, but they have been in the minority since Obama first made the issue a central campaign promise in 2008. Even a majority of Democrats oppose that idea."
Even though Republicans are more likely than Democrats to oppose closing Guantanamo Bay, the majority of Democrats remain opposed, leaving a small fringe element on the left a tiny minority. In the latest Gallup poll, Democrats offered their lowest level of support since 2007, when the question was first posed to Americans. Now, just 41% of the president's own party support him and the radical left, while 54% oppose them.
With the latest transfer to Oman, there are now fewer than 50 detainees left at Gitmo, down from 242 when Mr. Obama succeeded former President George W Bush.