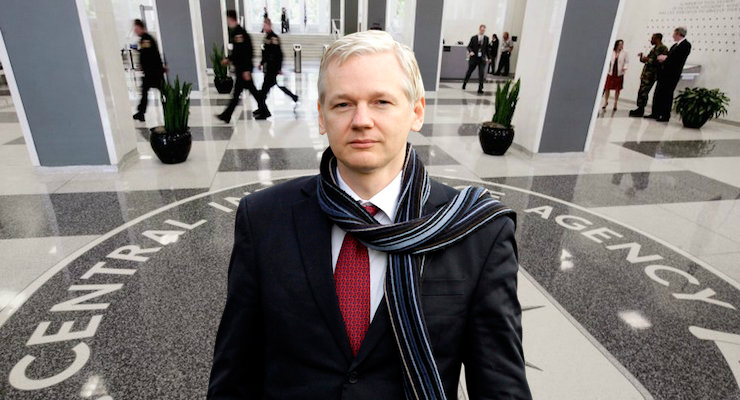 The anti-secrecy group WikiLeaks on Tuesday released what it claims is the full hacking capacity of the Central Intelligence Agency (CIA) in a 8,000-plus page dump. The organization said on its website that the leak is "the largest ever publication of confidential documents on the agency."
The 8,761 documents and files–released as "Vault 7 Part 1" and titled "Year Zero"–were obtained from an "isolated, high-security network" at the CIA's Center for Cyber Intelligence (CCI) in Langley, Va., according to a press release. The treasure trove of intelligence documents were allegedly "circulated among former U.S. government hackers and contractors in an unauthorized manner," one of whom WikiLeaks said gave them "portions" of the archive.
WikiLeaks said its source released the files because they believed questions surrounding the CIA's reach "urgently need to be debated in public." As far as the material, the dump reveals the CIA "recently" lost control of the majority of its tools in the hacking toolbox, to include malware, viruses, trojans, weaponized "zero day" exploits, malware remote control systems and associated documentation.
By the end of 2016, CCI had produced more than a thousand hacking systems, which are now "loose."
"There is an extreme proliferation risk in the development of cyber 'weapons'. Comparisons can be drawn between the uncontrolled proliferation of such 'weapons', which results from the inability to contain them combined with their high market value, and the global arms trade," WikiLeaks founder and editor Julian Assange said in a statement. "But the significance of "Year Zero" goes well beyond the choice between cyberwar and cyberpeace. The disclosure is also exceptional from a political, legal and forensic perspective."
Meanwhile, the CIA would not comment on the authenticity of the documents nor on the content.
"We do not comment on the authenticity or content of purported intelligence documents," a CIA spokesperson said.
Worth noting, WikiLeaks has a perfect record as far as printing accurate material.
[social-media-buttons]