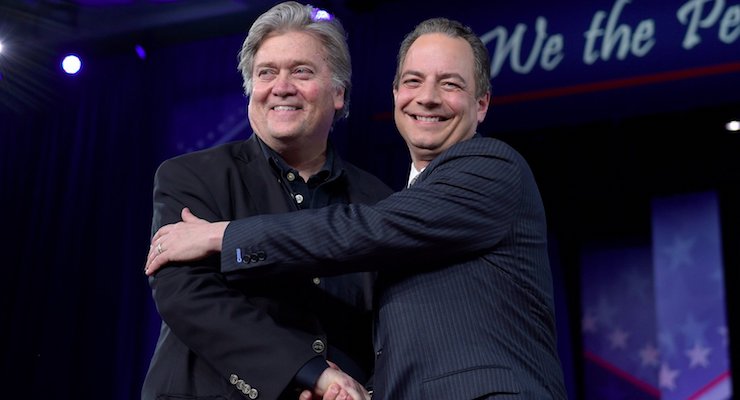 Steve Bannon, the controversial top strategist for President Donald J. Trump, was removed from the National Security Council "Principals Committee" on Wednesday, PPD confirmed. He only attended one meeting of the committee and was put on it to ensure National Security Adviser Lt. Gen. Mike Flynn carried out the president's directive to depoliticize the NSC.
In a statement, Mr. Bannon said Susan Rice, the former national national security advisor under Barack Obama, had politicized the NSC.
"Susan Rice operationalized the NSC during the last administration," he said in the statement. "I was put on to ensure that it was de-operationalized. General McMaster has returned the NSC to its proper function."
Lt. Gen. Flynn was fired from his role in mid February after he misled Vice President Mike Pence about conversations he had with the Russian ambassador.
But now with H.R. McMaster serving as the new National Security Adviser and President Trump's wishes carried out, the White House saw no need for Mr. Bannon to continue to serve on the committee as a check, officials said.
Bannon is still permitted to go to NSC meetings and retained his clearance.
The shakeup Wednesday also promoted the chairman of the Joint Chiefs, Marine Corps Gen. Joseph Dunford, and Director of National Intelligence Dan Coats to "regular attendees." Those roles had previously been downgraded.
Homeland Security Adviser Tom Bossert also had his role toned down in the shakeup, though he can still call a meeting of the Homeland Security Council, remains on the Principals Committee and can attend NSC meetings.