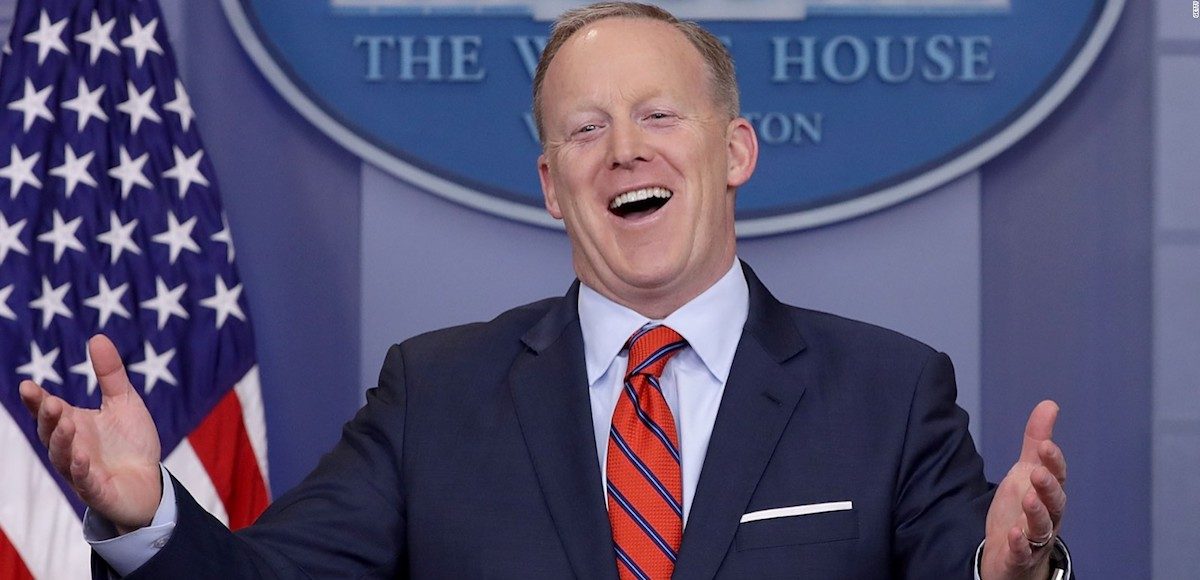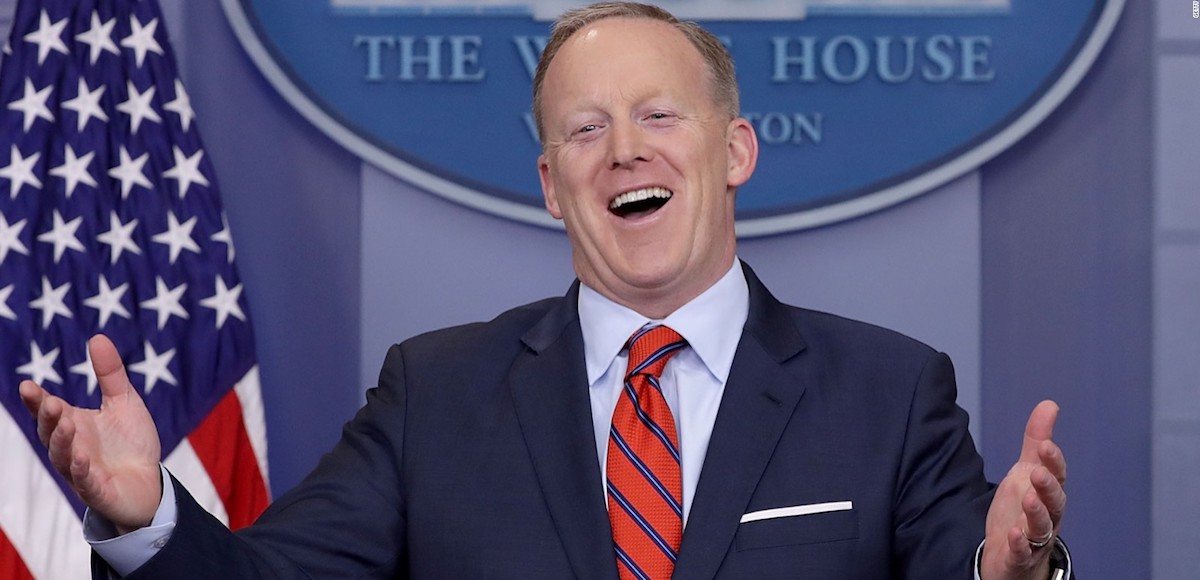 Sean Spicer has resigned and Sarah Huckabee Sanders has taken over as White House Press Secretary, the White House confirmed Friday. The development makes him the shortest serving official in that role since Jake Siewert, who served for 111 days at the end of the Clinton Administration.
Spicer served 182 days in the post, though it could end up being a few weeks more. He tweeted he'll serve through August. Only four other press secretaries served for a shorter period of time and the average tenure for the 30 press secretaries who preceded Mr. Spicer was 1,062 days, or nearly 3 years.
The resignation comes as a protest to the newly named White House Communications Director Anthony Scaramucci, who introduced Ms. Sanders before she addressed reporters at the press briefing Friday. The post had been vacant since Mike Dubke resigned from the role in late May.
"The president loves Sarah," Mr. Scaramucci said. "He thinks she's doing a phenomenal job. I agree with him. I think Reince Priebus and other members of the staff agree. And I'm super proud to work with her. And I think she's going to be phenomenal as a press secretary."
Ms. Sanders, who had been Deputy Press Secretary, said serving at the White House is "one of the greatest honors that any person could ever have." She had been filling in for Spicer during on-camera and off-camera briefings.
"To get to do that up here in such a public way and speak on behalf of the president is absolutely an honor," Ms. Sanders added. "It's something I will cherish, and will hope to do my very best every single day. And be as open, honest and transparent with you all as humanly possible."
The two at least somewhat confirmed Mr. Spicer resigned due to the President's plan to bring in new people such as Mr. Scaramucci, who became the senior vice president and chief strategy officer of the Export-Import Bank in June. He met with President Trump on Friday morning.
"He [Spicer] understood that the president wanted to bring in and add new people to the team," she said. "And Sean felt like it would be best for that team to be able to start with a totally clean slate."
Mr. Scaramucci, 53, a former Wall Street financier, is more commonly known among friends as "The Mooch," a reference to his last name. He made national headlines back in 2010 when he asked Barack Obama during a televised town hall when he was going to "stop whacking at the Wall Street piñata."
He thanked Mr. Spicer for his service in the Trump Administration.
"Sean is a true American patriot. He's a military serviceman," Scaramucci said. "He's got a great family. And he's done an amazing job. This is obviously a difficult situation to be in. And I applaud his efforts here. And I love the guy. And I wish him well. And I hope he goes on to make a tremendous amount of money."