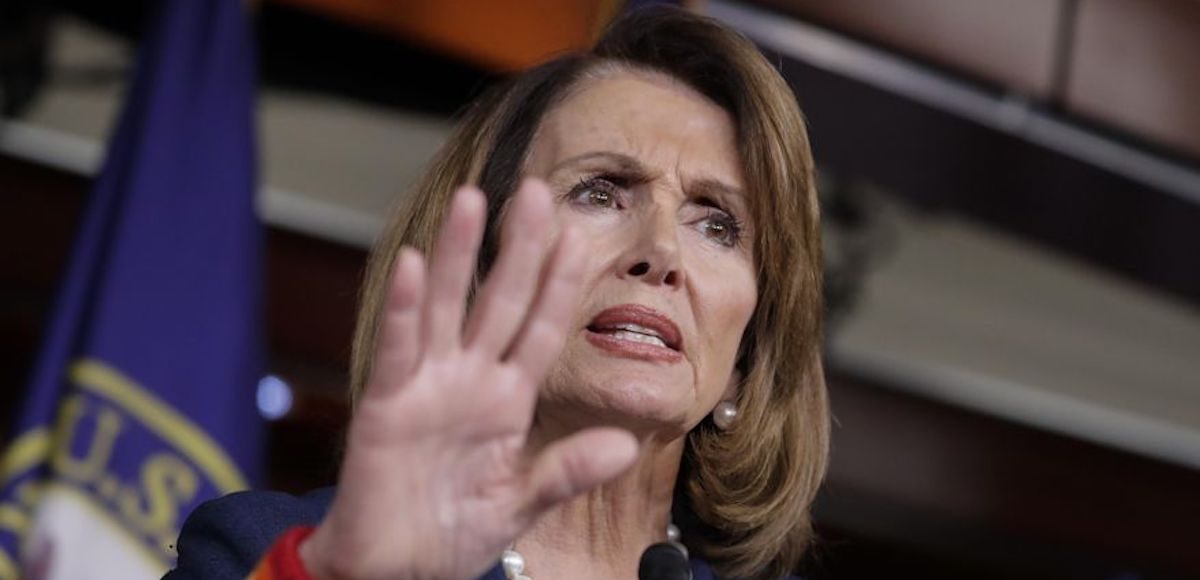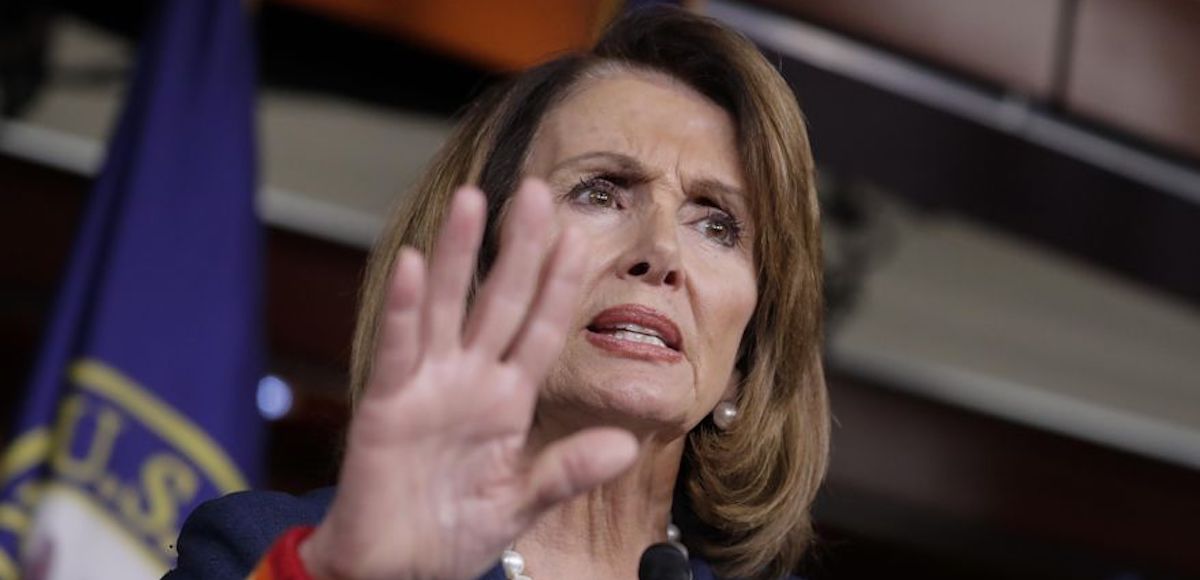 House Minority Leader Nancy Pelosi, D-Calif., released a statement allegedly "denouncing the violent protests carried out this weekend in Berkeley, California." After attacking President Donald Trump for stating we "must be united & condemn all" violent groups in the wake of Charlottesville, Rep. Pelosi and other Democrats are playing even more convoluted word games.
"Our democracy has no room for inciting violence or endangering the public, no matter the ideology of those who commit such acts," Rep. Pelosi said. "The violent actions of people calling themselves antifa [sic] in Berkeley this weekend deserve unequivocal condemnation, and the perpetrators should be arrested and prosecuted."
Last Saturday, Antifa attacked journalists and Trump supporters during the protest at Martin Luther King Jr. Civic Center Park in Berkeley, not Neo-Nazis and white supremacists.
Unlike President Trump's much-criticized statement, the House minority leader didn't issue a condemnation of Antifa, the group itself, or any radical violent group for that matter. It condemned the "violent actions of people calling themselves Antifa in Berkeley."
In other words, Rep. Pelosi is trying to cast doubt on whether the violent mob at Berkeley was in fact Antifa, and the rest of her statement makes no mention of the anti-American values that the group itself stands for and advocates.
The Democratic leader is towing the line in the media narrative that disingenuously frames these increasing instances of political violence as clashes between "white supremacists" and "counter-protestors" or even "peace activists," as Reuters outrageously characterized them last week. This distortion of the truth hides the danger posed by these groups, which was underscored in a recent PPD editorial.
Antifa, or the American brand of Anti-Fascist, often claim and are reported to be anti-government, but they and similiar groups have long-served as the "useful idiots" of despotic, leftwing regimes. In reality, they hold views that are antithetical to classical liberalism, conservatism and republicanism.
U.S.S.R. flags are routinely carried by Antifa and the threat of imminent tyranny at the hands of fascists has long-been their go-to rallying cry. They also happen to be leftwing extremists designated as a domestic terror group by the Department of Homeland Security (DHS) in New Jersey.
While Rep. Pelosi did address intolerance to the First Amendment, she made a conscious political decision not to identify them by name as the primary threat to those principles.
"In California, as across all of our great nation, we have deep reverence for the Constitutional right to peaceful dissent and free speech. Non-violence is fundamental to that right. Let us use this sad event to reaffirm that we must never fight hate with hate, and to remember the values of peace, openness and justice that represent the best of America."
For all the criticisms, President Trump's multiple statements condemned the ideas and values the various groups represent, which is in truth more important than condemning a group by name. Rep. Pelosi did neither definitively.