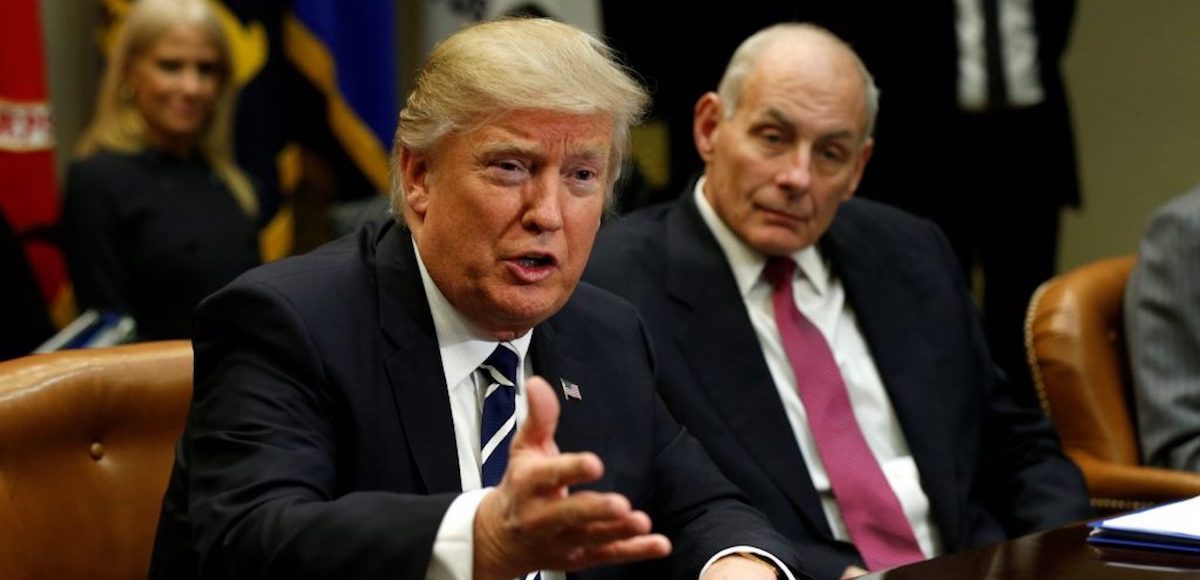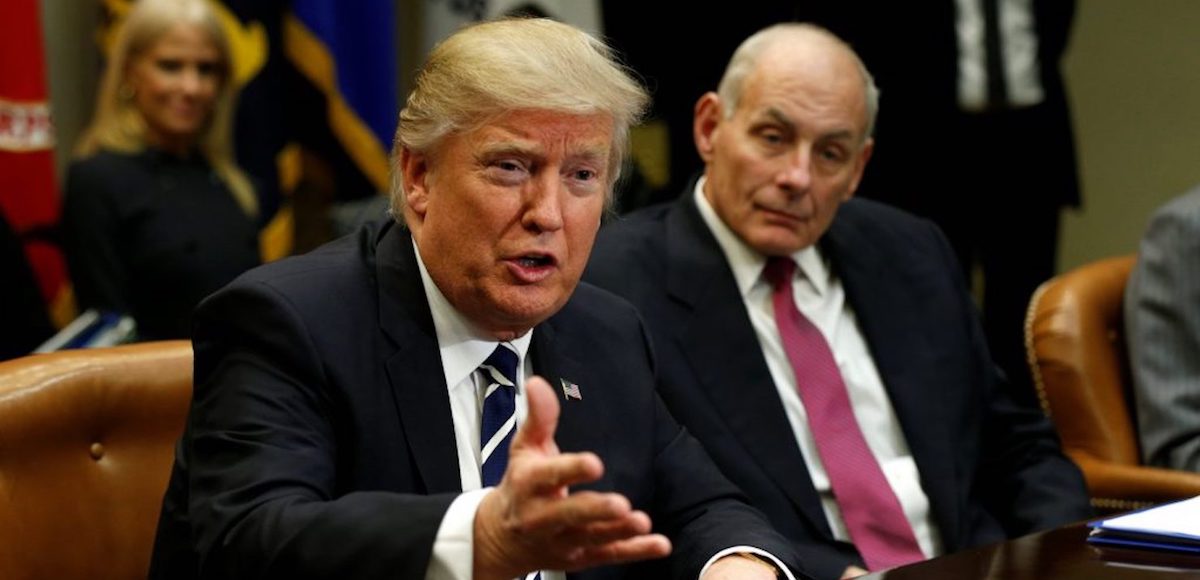 President Donald J. Trump intensified his calls for the U.S. Congress to "immediately terminate" the Diversity Immigrant Visa (DV) Program. He also renewed his call to end chain migration, an endless chain of foreign nationals who are allowed to immigrate to the United States (US) because citizens and lawful permanent residents are allowed to sponsor their non-nuclear family members.
"I had an excellent meeting today with Chairman Grassley and other lawmakers on immigration reform following the terrorist attack in New York," President Trump said at the White House on Thursday. His remarks came before he met with Republican House leadership, who introduced  the "Tax Cuts and Jobs Act" earlier in the afternoon.
"I'm calling on Congress to immediately terminate the Diversity visa lottery program. It's a disaster for our country."
As People's Pundit Daily (PPD) was first to report, Sayfullo Saipov, the 29-year-old Uzbekistan national who killed 8 and injured at least 11 others during a terror attack near the World Trade Center on Tuesday, came to the U.S. under the program in 2010. The Obama Administration singled out Section 203(c) of the Immigration and Nationality Act (INA) to provide "a limited number" of visas for a class of immigrants known as "diversity immigrants."
DV visas are allegedly issued to those who come from countries with historically low rates of immigration to the U.S., regardless of risk to national security. They are distributed among 6 geographic regions as a lottery, and registration costs are non-existent.
Put plainly, it's free to apply.
"This program grants visas not on the basis of merit but simply because applicants are randomly selected in an annual lottery and the people put in that lottery are not that country's finest," President Trump said. "We know that the program presents significant vulnerabilities to our national security. It's a very unsafe program for our country and we're not going to allow it to happen."
Uzbekistan, which according to Pew Research Center is 96.7% Islamic, was removed from the list of eligible countries under the Trump Administration, though it still remains until 2019. But President Trump isn't only weighing whether to add Uzbekistan to the list of nations included in his executive order limiting travel and refugee resettlement from countries known as hotbeds of terror.
"We're going to end that program," he added. "So, I think Congress will take that up very quickly."
Saipov drove a rented pickup truck from Home Depot through a crowded bike path for several blocks before finally crashing into a yellow school bus near Chambers and West Street, according to the New York City Police Department. He exited the truck shouting "Allahu Akbar."
In September, President Trump said that chain migration would be a deal-breaker for any immigration reform bill passed in Congress and sent to his desk.
"Additionally, Congress must end chain migration so that we can have a system that is security based, not the way it is now. We want a system ultimately that is merit-based so that we can bring in people who will help our country, grow our country and be safe for our country. We want to select people based on their ability to contribute to our country, not choose people randomly when we have no idea who they are or based on extended family connections."
"We have people bringing in 24, 25, 26 people when they come in," President Trump said. "We have to end chain migration."
Annual immigration has at least tripled since chain migration began in the mid-1960s, though some estimates are even higher. For instance, the U.S. admitted 1,064,318 immigrants in 2001, roughly 4 times greater than in the 1950s. As the Federation for American Immigration Reform (FAIR) notes, it's enough to populate or even create a major city the size of Chicago, Illinois.
Only five years after chain migration began, the number of immediate relative admissions nearly doubled from 32,714 in 1965 to 79,213 in 1970. Thirty-six years later, the number of immediate relatives admitted was more than 13 times higher – 443,964.
In August, the President – flanked by Sens. Tom Cotton, R-Ark., and David Perdue, R-Ga. – introduced the Reforming American Immigration for a Strong Economy Act, or RAISE Act. Supported by more than 70% of Americans, the RAISE Act reforms the U.S. legal immigration system from a family-based (chain) to a merit-based in order to benefit U.S. workers.
It is estimated to cut entries by 50% over the next decade and establishes a points-based merit system that prioritizes high-skilled immigrants and those who have the potential to become job-creating entrepreneurs. The changes are modeled on the immigration systems adopted in Canada and Australia.