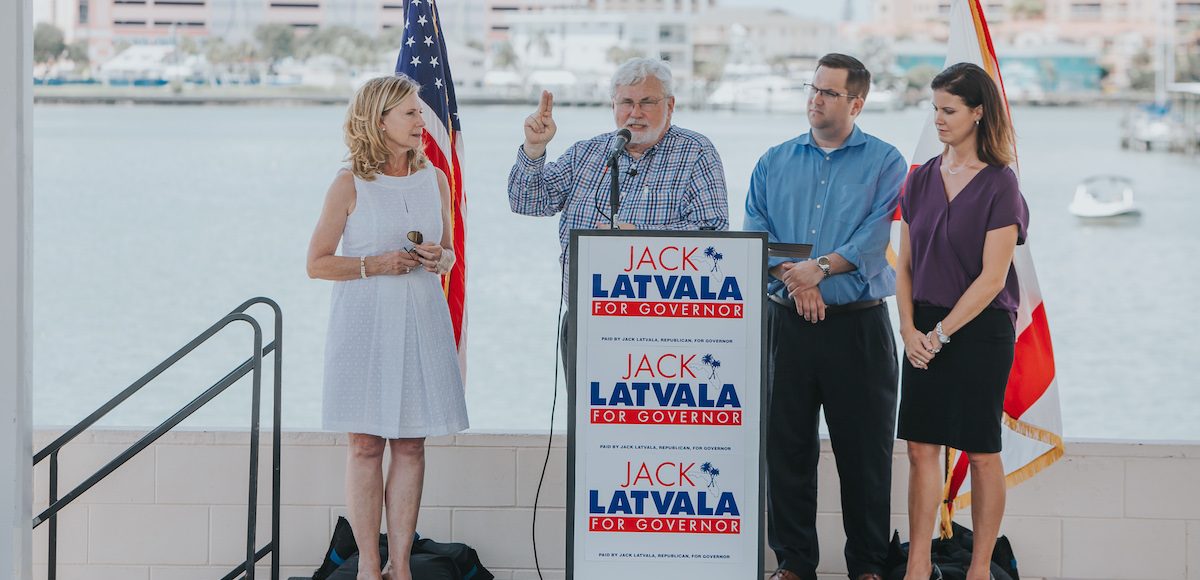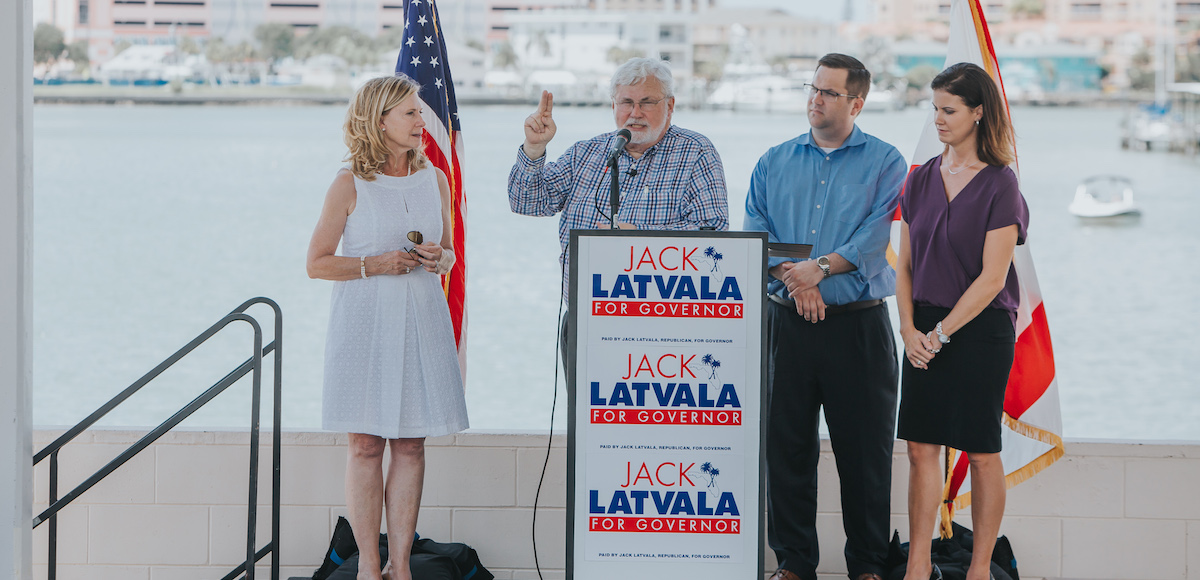 Gainesville, Florida — State Senate Chair Jack Latvala, Fla-District 20, a Republican candidate for governor, responded to anonymous accusations of sexual harassment in Politico. This story is developing and will be updated, but below is the statement emailed to People's Pundit Daily (PPD) after the leftwing magazine in D.C. published the story.
It's hard to confront anonymous accusers, and even more difficult when the news is manufactured by a fake news entity like Politico who gave me less than a half hour to respond to this smear campaign.

I unequivocally deny the allegations that have been made against me. And I find it interesting that these anonymous complaints have only come forward after I began my campaign for governor.

I am in consultation with my attorney and will take all legal actions necessary to clear my name. I also welcome a complete review of these allegations by the Senate. If my political opponents want a fight, then it's a fight they will get.
Politico reported 6 women accused Mr. Latvala of sexual harassment. When asked by a reporter on Thursday about a growing controversy surrounding Jeff Clemens, one of his closest allies in the Florida Senate, he said he'd never been accused of sexual harassment. The report claimed 5 of the 6 came forward after those remarks.
As People's Pundit Daily previously reported, Mr. Latvala has landed big endorsements early in the Florida gubernatorial election. Firefighters in St. Petersburg, Coral Gables and Indian River County recently joined Miami, Orlando, West Palm Beach, Boca Raton and Boynton Beach in endorsing the state legislator.
Shortly after, the Florida State Fraternal Order of Police also endorsed his candidacy, adding to a growing list of first responders who are throwing their weight behind the Clearwater Republican.
While Florida is characterized as a Battleground on the PPD Election Projection Model, Gov. Rick Scott's economic success is likely to give the eventual GOP nominee a slight edge. PPD's Battleground State Likely Voter Profiles shows the Sunshine State marginally favoring the Republican Party.
Mr. Latvala also represented District 16–including parts of Pasco County and Pinellas County–when he previously served in the Florida State Senate from 1994 to 2002. He chaired the Government Oversight, Banking and Insurance and Natural Resources committees.
His roots in District 16 and District 20 could prove key in a general election. They are both Pivot Districts, which means they host at least parts of one or more counties that have voted for Republican and Democratic candidates on the gubernatorial and/or presidential levels.
Representative Matt Gaetz, R-Fla., represented the Panhandle in the Florida House for three terms from 2010-2016 before being elected to Congress. He told Politico Mr. Latvala was known as an "absolute hound" in the Florida Capitol.
"He's a hound. I mean, everyone in Tallahassee knows that Jack Latvala is an absolute hound," Rep. Gaetz, the son of former Florida Senate President Don Gaetz, told Politico. "Jack believes that his power as a legislator gives him some special power with women. And, there are times when it's clearly unrequited."