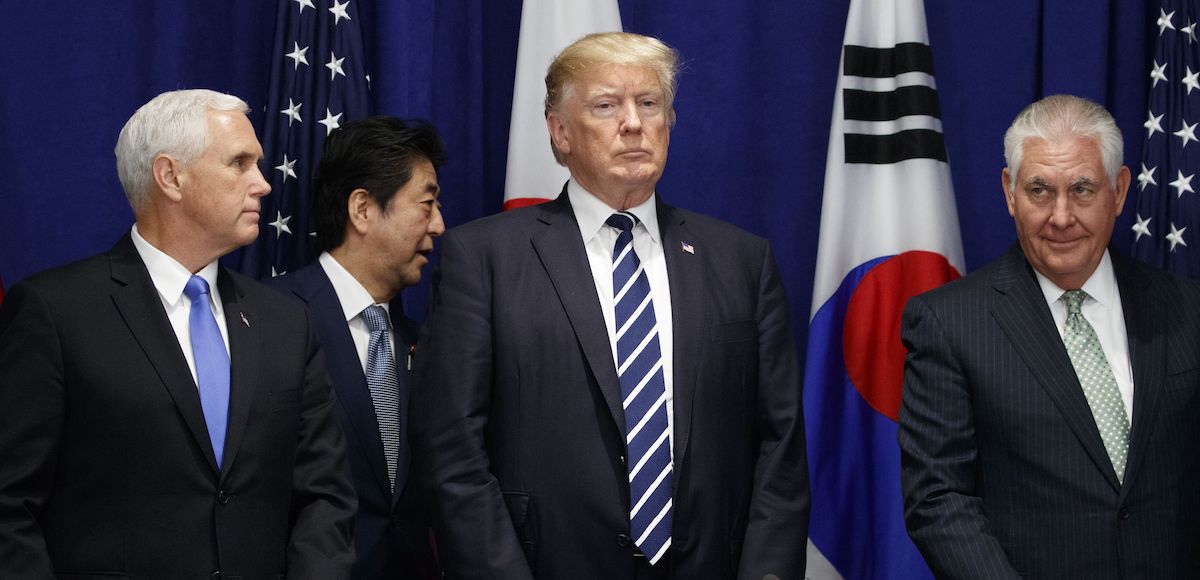 President Donald Trump announced Monday he designated North Korea a state sponsor of terrorism, something he said "should have happened a long time ago." The announcement came during a Cabinet meeting at the White House only days after returning from his historic 13-day trip to Asia, which opens up the "murderous" leftwing communist regime to more sanctions.
"We will be instituting a very critical step," President Trump said. "Today, the U.S. is designating North Korea as a state sponsor of terrorism. This should have happened a long time ago—should have happened years ago."
On the president's order, North Korea will return to the list of designated state sponsors of terrorism at the State Department for the first time since its removal by George W. Bush in 2008. Secretary of State Rex Tillerson first suggested the idea of re-designating North Korea as a state sponsor of terror in April.
"Today the U.S. is designating North Korea as a state sponsor of terrorism. In addition to threatening the world by nuclear devastation, North Korea has repeatedly supported acts of international terrorism including assassinations on foreign soil," President Trump said, citing the murder of American college student Otto Warmbier, who was imprisoned and killed in North Korea this year. "This designation will impose further sanctions and penalties on North Korea and related persons."
North Korea, which has long-violated the agreement they made with Bush, will join Iran, Syria and Sudan.
President Trump also said that the designation supports a "maximum-pressure campaign" on the "murderous regime," stating the sanctions would be imposed over a two-week period and would constitute the "highest level of sanctions" on North Korea.
The Trump Administration has ratcheted up the pressure on Pyongyang in response to their continued development of a intercontinental ballistic missile (ICBM) and nuclear program. The strategy has increased tensions, but also resulted in significantly victories.
The United Nations (U.N.) Security Council under the direction of the U.S. voted to impose strict sanctions on North Korea that will cost the rogue regime roughly $1 billion in exports. Resolution 2371 passed unanimously in August. Chinese banks received instructions the following month telling them to halt business with North Korea and strictly implement the U.S.-led sanctions.
President Trump also followed up the sanctions with an executive order targeting nations who trade with North Korea, calling it a "powerful" new tool aimed at isolating and de-nuclearizing the regime.