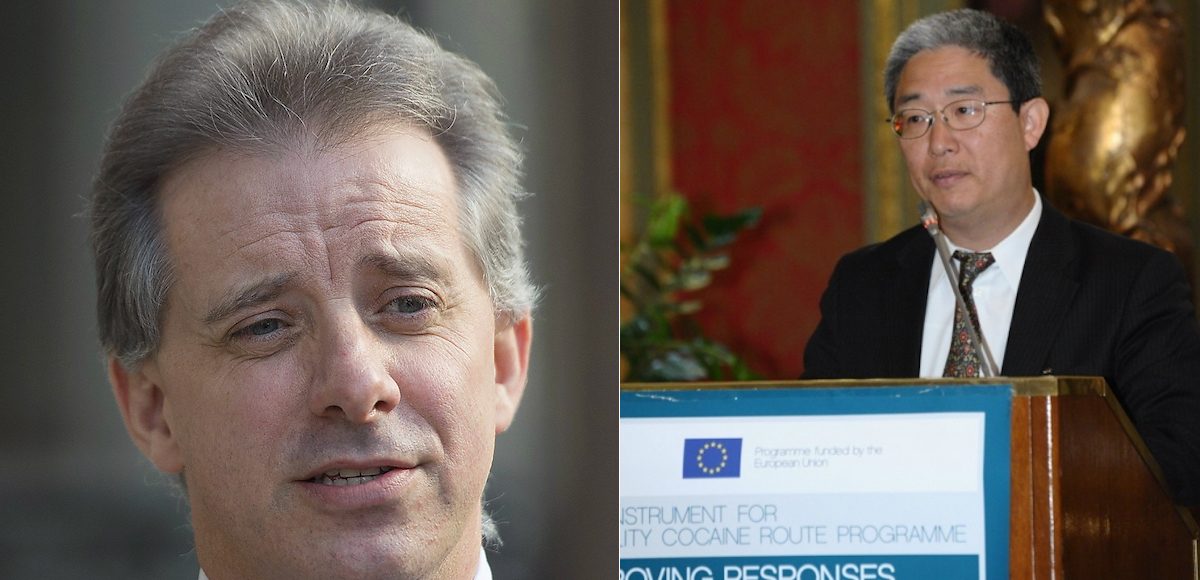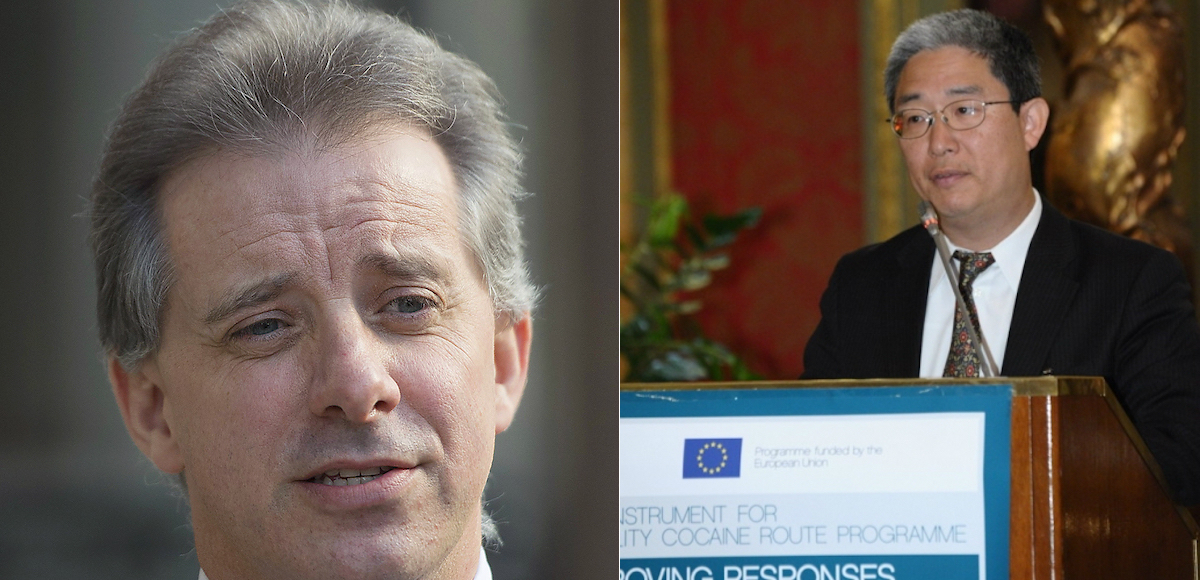 Bruce G. Ohr, a senior official at the Justice Department (DOJ), has been demoted amid revelations he met with the smear firm behind the fake Trump dossier. Mr. Ohr was the associate deputy attorney general and director of the Organized Crime Drug Enforcement Task Forces (OCDETF).
While he maintains his title at OCDETF, Mr. Ohr was stripped of associate deputy attorney general after it was revealed he met with Fusion GPS founder Glenn Simpson shortly after the presidential election. No concrete date was given, but the meeting occurred sometime around Thanksgiving 2016 and it was facilitated by Christopher Steele.
He has been ousted from his office on the fourth floor of "Main Justice."
DOJ officials initially would not provide a reason for Mr. Ohr's demotion. However, the House Permanent Select Committee on Intelligence (HPSCI), led by Chairman Devin Nunes, R-Calif., discovered evidence tying Ohr to Simpson, as well Steele.
"It is unusual for anyone to wear two hats as he has done recently. This person is going to go back to a single focus—director of our organized crime and drug enforcement unit," a Justice Department official told Fox News. "As you know, combating transnational criminal organizations and drug trafficking is a top priority for the attorney general."
Simpson, a former journalist at The Wall Street Journal, hired Steele, a former MI6 British Intelligence Officer, to gather research resulting in the discredited "Trump dossier," otherwise known as the "Steele dossier." After a year of denying the allegations, a bombshell report recently revealed that the Clinton campaign and the Democratic National Committee (DNC) paid more than $10 million to fund the dossier.
The nonprofit Campaign Legal Center (CLC) filed a complaint with the Federal Election Commission (FEC) alleging both the Clinton campaign and the DNC violated campaign finance law by failing to accurately disclose payments for the discredited dossier.
Mr. Steele, who notably was the former head of the Russian desk at MI6, almost exclusively used sources linked to the Kremlin and Russian President Vladimir Putin. The dossier was published by Buzzfeed News in January, a move that was widely criticized in journalistic circles. But Democrats had been widely circulating the material for months beforehand knowing it contained unverified allegations.
The contacts between Ohr and Steele, and between Ohr and Simpson, have not been publicly disclosed nor shared with HPSCI staff.
As People's Pundit Daily (PPD) previously reported, Fusion GPS has been less than cooperative with both the House and Senate committees investigating their role in what appears more likely to be a smear campaign. In a 10-hour long interview with the Senate Judiciary Committee, Simpson refused to answer lawmakers' questions.
Congressional sources told PPD Simpson and his lawyer Josh Levy provided thousands of "disrespectful" records to the committee, being that most were blank or press clippings. He also wanted an assurance the transcript would be kept "confidential," and only made public after they reviewed it for accuracy and redactions were made.
Newly filed court documents may indicate why.
Fusion GPS paid at least three journalists between June 2016 until February 2017, according to the filing. The three journalists — while unnamed — are known for reporting on "Russia issues relevant to [the committee's] investigation."
Worth noting, Bill Browder, the CEO and co-founder of Hermitage Capital, said during sworn testimony before the Senate Judiciary Committee in July that he suspects Fusion GPS gives "incentives" to journalists who push stories for their "smear campaigns." The firm was hired by Kremlin allies to conduct a smear campaign against Sergei Magnitsky and Mr. Browder before congressional hearings on the Global Magnitsy Act.
The development surrounding Mr. Ohr comes after another top investigator on the Democrat-dominated team assembled by Special Counsel Robert Mueller III was fired over the summer before it could be revealed he was sending anti-Trump texts to another government lawyer, with whom he was having an affair.
Peter Strzok not only oversaw the interview with Lt. General Michael Flynn that resulted in charges of lying to federal agents but also of Hillary Clinton, which did not. Lisa Page, the lawyer having an affair with Mr. Strzok on the other end of his anti-Trump messages, was also hired by the special counsel. She has subsequently departed the team in the hope to avoid these revelations.
PPD has also confirmed that Mr. Strzok played a key role in changing the memo drafted by fired former FBI director James Comey to exonerate Mrs. Clinton. The language was amendment to change "gross negligence" to "extreme carelessness" to describe her handling of the classified information.