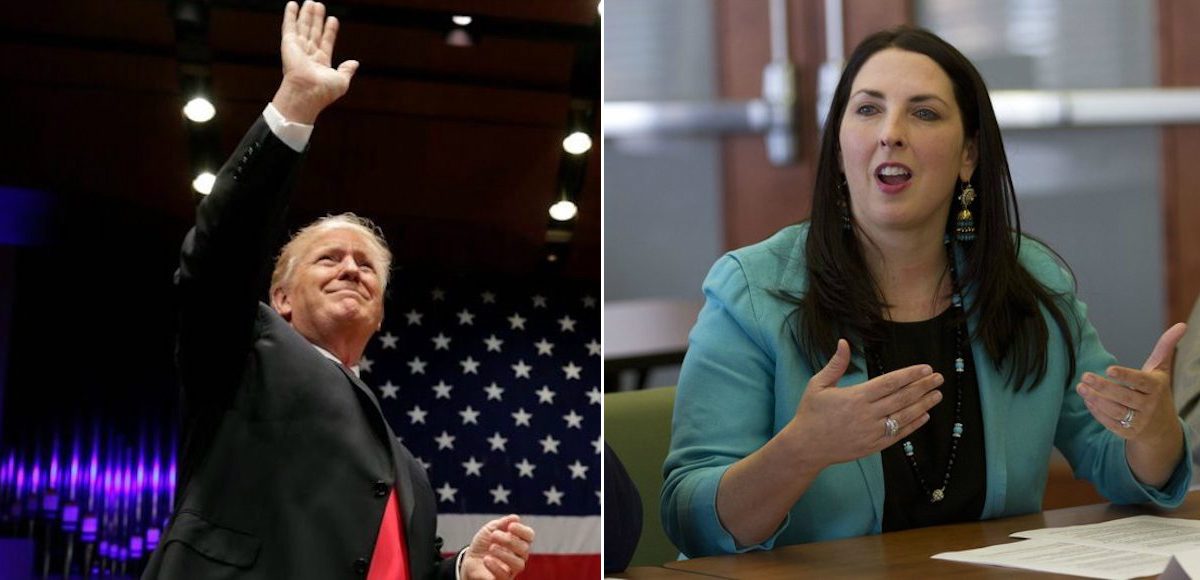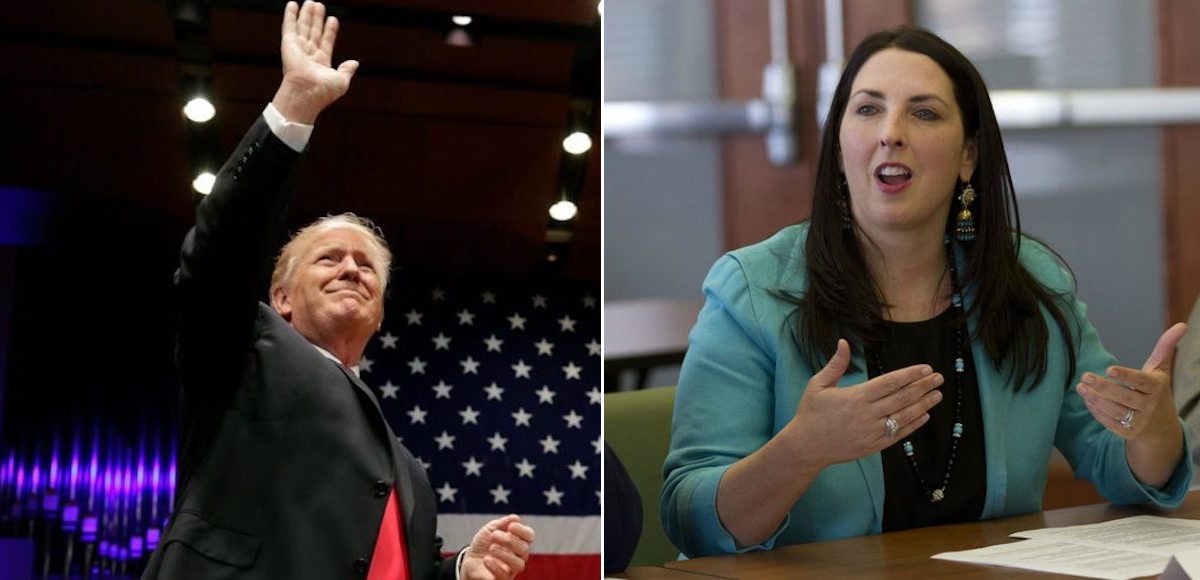 Republican National Committee (RNC) Chairwomen Ronna McDaniel said "Democrats will be held accountable" and regret not voting for the Tax Cuts and Jobs Act next November. President Donald Trump on Friday signed the first overhaul to the U.S. tax code in 31 years before heading to his Mar-a-Lago resort in Palm Beach, Florida for Christmas.
"Today, President Trump and Republicans in Congress gave Americans an historic gift for Christmas: the biggest tax cut for the working class in a generation," Chairwoman McDaniel said in a statement emailed to People's Pundit Daily (PPD). "Thanks to Congressional Republicans and President Trump for keeping their promise to the American people by passing historic tax relief, easing the tax burden, and letting Americans keep more of their hard earned money."
The historic bill is expected to provide tax cuts for more than 80% of Americans next year, boost wages and solidify an already underway resurgence in the U.S. economy.
Despite a long history of bipartisanship on tax reform, in the end even Red State Democrats voted with the most liberal wing of the party. As a result, the RNC is planning to launch a multimillion-dollar effort targeting vulnerable Democrats who voted against the overhaul.
Senator Joe Manchin, D-W. Va., already struggled to answer for his "No" vote when asked by radio talk show host Hoppy Kercheval. He and other Democrats lamented the temporary nature of the tax cuts for individuals. But ironically the 10-year sunset provision was added to avoid parliamentarian rules that require a 60-vote threshold for passage in the U.S. Senate.
President Trump and House Speaker Paul Ryan, R-Wis., both made it clear this week they intend to make those tax cuts for individuals permanent. There are 10 Democratic senators from states carried overwhelmingly by President Trump in 2016, including Mr. Manchin, and the RNC plans to make them pay for their vote.
"All of this without any support from Democrats," Chairwomen McDaniel pointed out. "Meanwhile, Americans have already begun to see the benefits of the tax legislation with announcements this week from major U.S. companies publicizing tax savings to their workers. Democrats will be held accountable next November when their constituents realize they voted against more money in their paychecks."
A PPD West Virginia Senate Poll conducted in September found Mr. Manchin's lead slipping against a generic Republican. More importantly, 4 out of 10 Manchin voters who approved of President Trump said they would no longer support him if he did not vote "Yes" on tax reform.
The Tax Cuts and Jobs Act slashes the corporate tax rate from the highest in the developed world (35%) to just 21%, a policy data show does boost workers' wages. Indeed, within hours of final passage, U.S. businesses began announcing wage increases, bonuses and investments.
Those announcements — which came just as Minority Leader Chuck Schumer, D-N.Y., said it wouldn't happen — hinged on whether President Trump signed the bill before Christmas. Now, hundreds of thousands of American workers will get bonuses and other benefits.
Worth noting, the RNC this week announced it raised $8.2 million in November, setting another record and bringing their overall haul in 2017 to $121.4 million. The $8.2 million in monthly fundraising receipts is the most the RNC has ever posted for a November in a non-election year, and the 8th record-breaking month set under the new chairwoman chosen by President Trump.
While the RNC is funding their $200 -plus million data operation investment, the Democratic National Committee (DNC) posted its worst November in 10 years. The DNC raised just $5.7 million, the worst since a $4.4 haul in November 2007, bringing their total year-to-date haul to just $60.7 million. It's almost identical to the $5.9 million the DNC raised in November 2009, a year before the party suffered historic losses in the midterm elections.
"We're going to remind every voter that Republicans gave the American people a historic pay raise while Democrats stood in the way," Chairwoman McDaniel added. "We have more resources deployed than any other political organization, and we're going to use our assets to hold Democrats accountable."