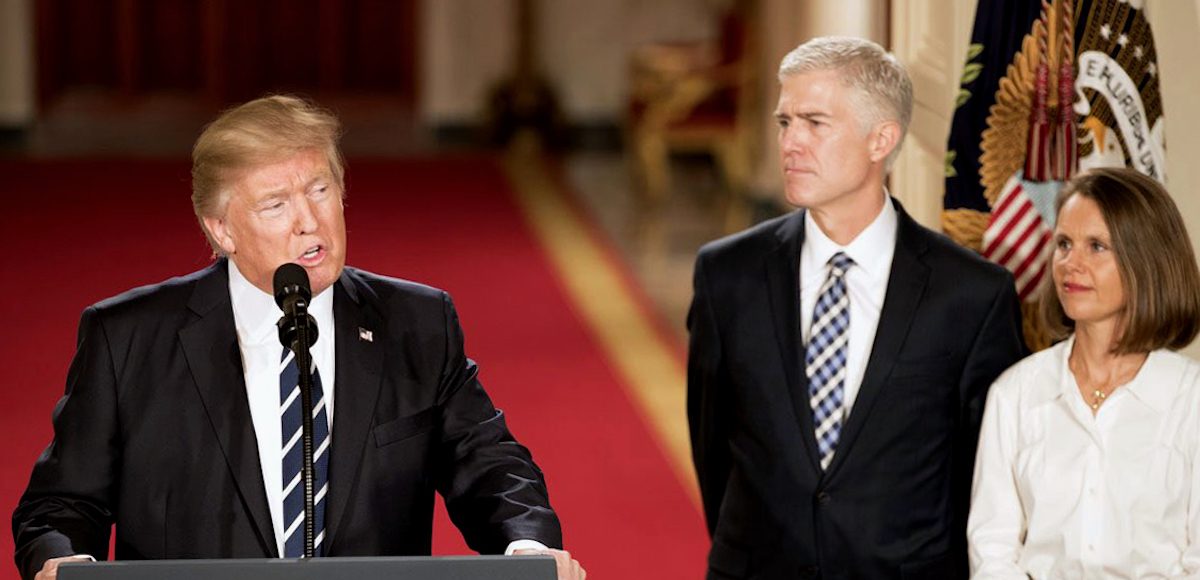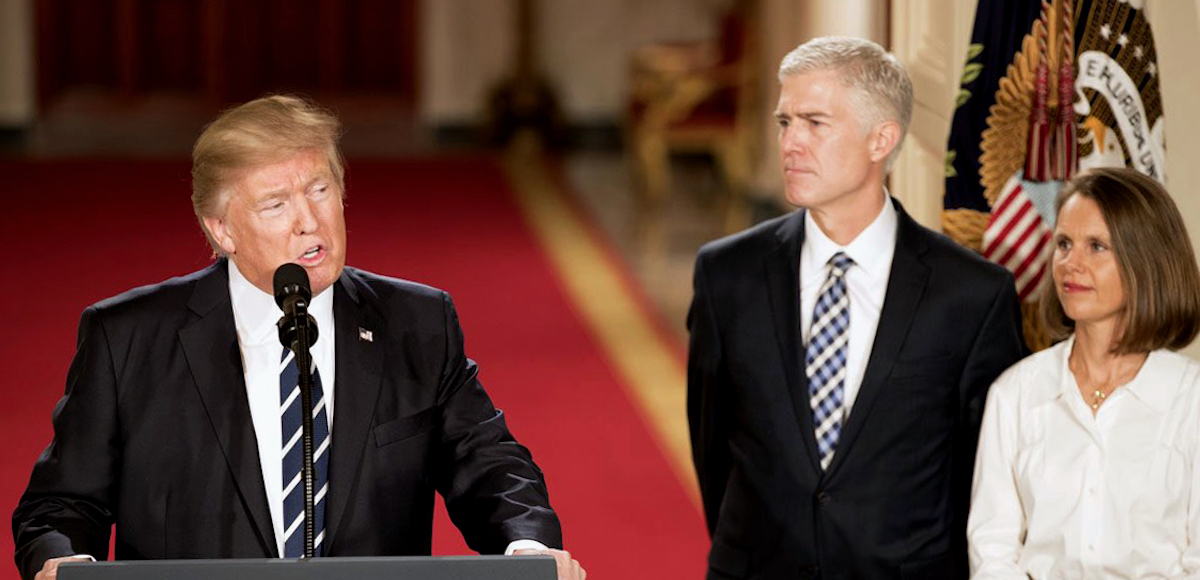 U.S. Supreme Court Justice Neil Gorsuch has hired Tobi Merritt Edwards Young for the 2018 term, the first Native American clerk ever at the High Court.
Ms. Young is an enrolled citizen of the Chickasaw Nation from Midwest City, Oklahoma, and has a two decade-long history with the Court's newest justice. She has worked for Justice Gorsuch since the Bush Administration.
"I hope that if other Chickasaws read about my experiences, they will recognize that nothing stops them from pursuing any dream that they have too," Young said in a Chickasaw Nation press release. "Somebody from where they are from is going to be working every day at the Supreme Court, and there's no reason that there shouldn't be many more to come."
Ms. Young graduated from the University of Mississippi School of Law in 2003 and went to work for Justice Gorsuch at the Civil Rights Division at the U.S. Department of Justice. He helped her secure a clerkship for Judge Jerome Holmes on the 10th U.S. Circuit Court of Appeals. Ms. Young even served on the team that prepared for his confirmation hearings in 2017.
She is currently general counsel and staff secretary for the George W. Bush Presidential Center in Dallas.
Justice Gorsuch also retained Ethan Davis of King & Spalding LLP and Paul Mezzina, an alum of the late Justice Antonin Scalia's chambers, for the 2018 term.
A recent National Law Journal study found 85% of clerks hired at the Supreme Court clerks since 2005 are white, and roughly two-thirds are men.
There are approximately 60,000 enrolled Chickasaw in 2018, a tribe that was among the five forced to move from territory east of the Mississippi River on the "Trail of Tears." Chickasaw Nation Gov. Bill Anoatubby said in a statement the appointment marks a significant milestone.
"It is difficult to overstate the significance of having a well-qualified, experienced Chickasaw such as Ms. Young serving as Supreme Court clerk," Mr. Anoatubby said. "Justice Gorsuch is well respected by tribal leaders for his understanding of tribal sovereignty and Indian law. His decision to select a Native American to serve as clerk underscores his appreciation of the importance of the Native perspective on Indian law."
Justice Gorsuch was appointed by President Donald Trump, and opposed by nearly every single Democrat in the U.S. Senate. That hardline opposition came even after he was confirmed by the U.S. Senate unanimously by a voice vote in 2006. The roll call shows "Yeah" votes include Minority Leader Chuck Schumer, D-N.Y., then-Sens. Barack Obama, Joe Biden and Dianne Feinstein.
As People's Pundit Daily (PPD) previously reported, Democrats historically have played a more obstructionist role on court nomination than Republicans.