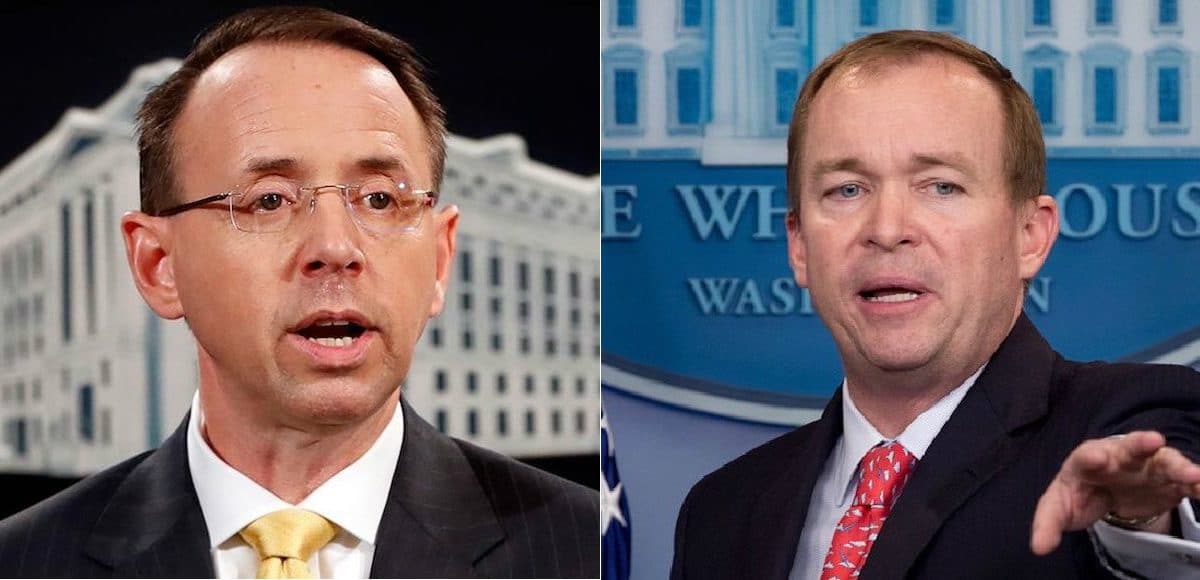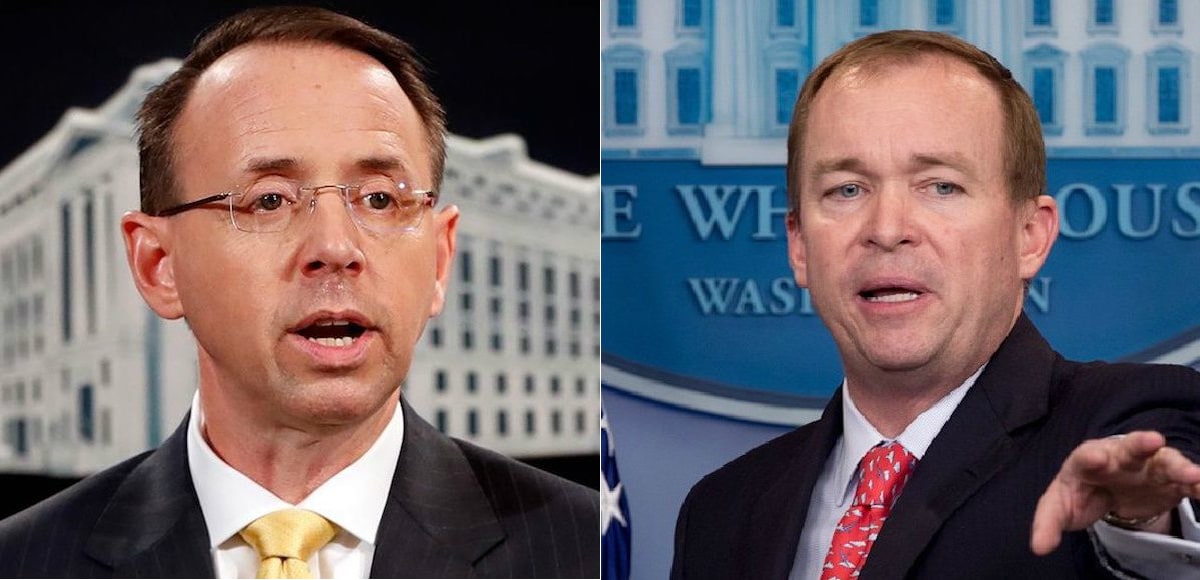 The Trump Administration announced the creation of the Task Force on Market Integrity and Consumer Fraud. Deputy Attorney General Rod Rosenstein, who will serve as Chair of the Task Force, was joined in the announcement by Consumer Financial Protection Bureau (CFPB)Acting Director Mick Mulvaney, Securities and Exchange Commission (SEC) Chairman Jay Clayton and Federal Trade Commission (FTC) Chairman Joe Simons.
"Fraud committed by companies and their employees has a devastating impact on American citizens in the financial markets, the health care sector, and elsewhere," said Deputy Attorney General Rosenstein. "The President's order directs the Task Force to invite participation from our law enforcement partners at many departments and agencies. By working together, we can achieve more effective and efficient outcomes."
The Task Force is a result of President Donald Trump's executive order providing guidance for the investigation and prosecution of cases involving fraud on the government, the financial markets and consumers.
Last year, the Trump Administration obtained more than $3.7 billion in settlements and judgments from civil cases involving fraud against the government. That represents a large chunk of the total $56 billion in recoveries since 1986.
President Trump has directed the Task Force to invite the Departments of Treasury, Defense, Health and Human Services, Housing and Urban Development, Energy, Education, Veterans Affairs, Homeland Security, and more than a dozen other agencies and departments to participate.
"As Acting Director of the Bureau, one of my top priorities has been to go after bad actors," said Acting Director Mulvaney said. "This task force is an example of the growing cooperation of the Bureau's work with other federal and state authorities to combat a multitude of bad actors out there today."
The Trump Administration has made the prosecution of fraud and the recovery of monetary damage as a result a top priority. In July 2017, it announced the largest healthcare fraud bust in U.S. history, charging more than 400 defendants in federal 41 districts. In June 2018, the administration announced an even bigger bust, breaking the record previously set last July.
"At the SEC we work every day to protect Main Street investors," said SEC Chairman Clayton. "This Task Force will allow us to build on the close partnerships we have with our fellow regulators and law enforcement agencies to deter and combat retail fraud."
Now, several of the same agencies behind those efforts will refocus — or, rather redouble their efforts.
"Stopping fraud against consumers is at the heart of the FTC's mission," said FTC Chairman Joe Simons. "The FTC looks forward to further collaboration with the Department of Justice and other agencies through participation in this Task Force, so we can leverage our skills and resources to protect as many consumers as possible."
The Justice Department (DOJ) recently announced they had charged three Long Island residents with running a fraudulent mass-mailing scheme that tricked thousands of consumers — many elderly — into paying at least $30 million in fees for falsely promised prizes.
"The new Task Force on Market Integrity and Consumer Fraud will allow us to do even more," Mr. Rosenstein added.