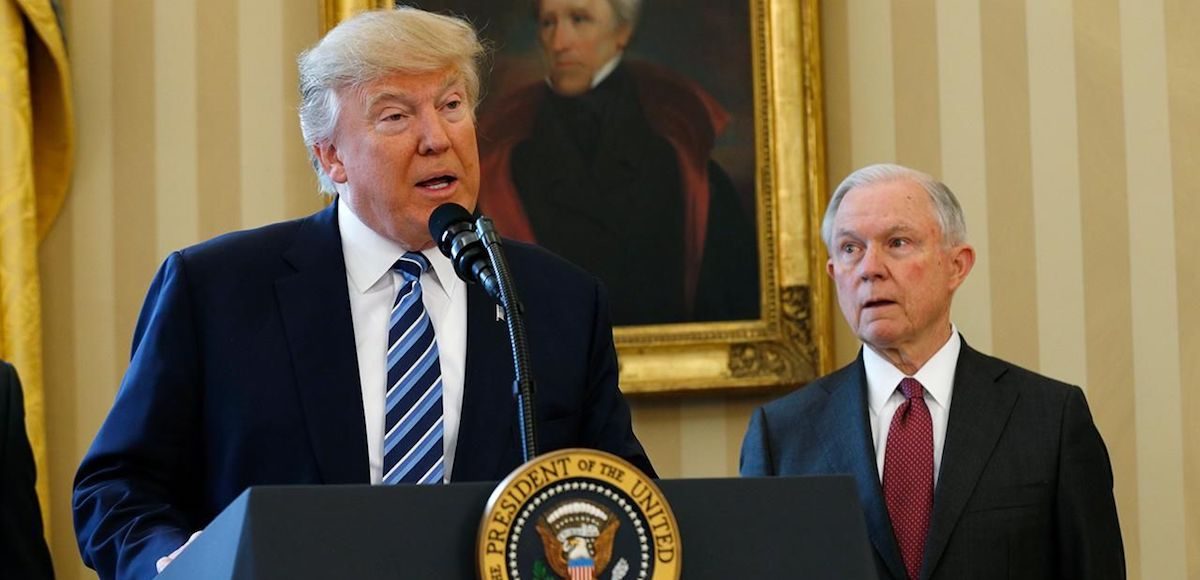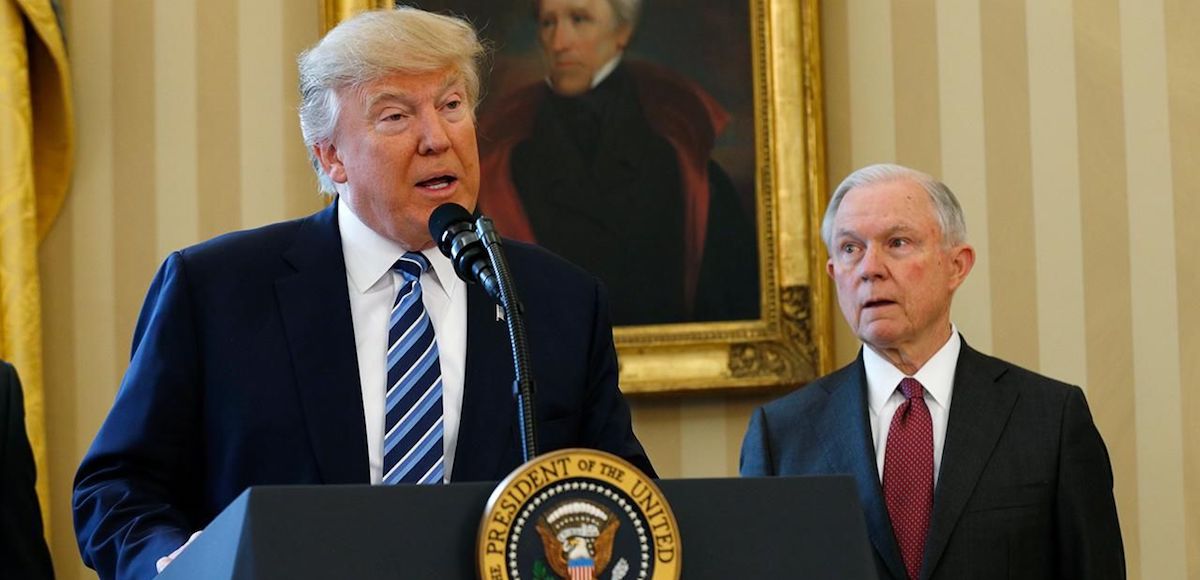 In July 2017, the Trump Administration announced the largest healthcare fraud bust in U.S. history, charging more than 400 defendants in federal 41 districts. This week, the administration announced an even bigger bust, breaking the record previously set last July.
As was the first, this massive operation was a partnership between the Justice Department (DOJ) Criminal Division, U.S. Attorney's Offices, the Federal Bureau of Investigation (FBI), the Department of Health and Human Services (HHS)-OIG and Medicare Fraud Strike Force (MFSF). Thirty state Medicaid Fraud Control Units also participated.
"Health care fraud is a betrayal of vulnerable patients, and often it is theft from the taxpayer," Attorney General Jeff Sessions said in a statement. "In many cases, doctors, nurses, and pharmacists take advantage of people suffering from drug addiction in order to line their pockets. These are despicable crimes."
A stunning 601 defendants were charged as a result of the bust across 58 federal districts. That includes 165 doctors, nurses and other licensed medical professionals for their alleged participation in health care fraud schemes involving more than $2 billion in false billings.
Justice noted that the number of medical professionals charged in the bust is also significant considering that "virtually every health care fraud scheme requires a corrupt medical professional to be involved" in order for Medicare or Medicaid to pay out claims.
"Healthcare fraud touches every corner of the United States and not only costs taxpayers money, but also can have deadly consequences," FBI Deputy Director David L. Bowdich said in a statement. "Through investigations across the country, we have seen medical professionals putting greed above their patients' well-being and trusted doctors fanning the flames of the opioid crisis."
According to court documents, the defendants allegedly participated in schemes to submit fraudulent claims to Medicare, Medicaid, TRICARE, and private insurance companies. The claims billed for treatments that DOJ said were medically unnecessary. Often, these treatments were never even provided to the patients.
In exchange for giving beneficiary information to providers, many patient recruiters, beneficiaries and other co-conspirators were allegedly paid cash kickbacks.
Further, from July 2017 to the present, HHS has excluded 2,700 individuals from participation in Medicare, Medicaid, and all other government-centered health care programs. That includes 587 providers excluded for conduct related to opioid diversion and abuse.
"Much of this fraud is related to our ongoing opioid crisis—which is the deadliest drug epidemic in American history," Attorney General Sessions said Thursday at a press conference. "Some of our most trusted medical professionals look at their patients—vulnerable people suffering from addiction—and they see dollar signs."
President Donald Trump campaigned on combating the opioid crisis and, as commander-in-chief, has made the scourge of opioid abuse a central focus of his administration. In fact, the Trump Administration has effectively waged a war against opioid abuse and those who enable it.
The National Institute of Drug Abuse found nearly 80% of heroin users started with prescription opioids. From 1999 to 2016, overdose deaths as a result of heroin use increased 7x, and deaths from synthetic opioids such as fentanyl has risen by nearly 21x.
In March 2018, the White House unveiled the Initiative to Stop Opioids Abuse and Reduce Drug Supply and Demand. The three-pronged strategy targets the factors the Commission and others identified as fueling the opioid crisis, including increased prosecution of those fueling the crisis.
On the 500th day of the Trump Administration, Mr. Sessions announced they have added 311 new Assistant U.S. Attorneys "to assist in priority areas" such as the opioid criss, immigration and violent crimes. It is the largest increase in AUSAs in decades.
"That's why this Department of Justice has taken historic new steps to go after fraudsters, including hiring more prosecutors and leveraging the power of data analytics," Attorney General Sessions added. "This is the most fraud, the most defendants, and the most doctors ever charged in a single operation—and we have evidence that our ongoing work has stopped or prevented billions of dollars' worth of fraud."
Since January 2017, DOJ have charged nearly 200 doctors and another 220 other medical personnel for opioid-related crimes. Sixteen of those doctors prescribed more than 20.3 million pills illegally. This year alone, DOJ charged 76 doctors, 23 pharmacists, 19 nurses, and other medical personnel with medical fraud totaling more than $2 billion.
For as long as the American electorate can remember, presidential candidates have vowed to crackdown on healthcare fraud and other waster, fraud and abuse in government programs. But come Election Day, those promises have traditionally evaporated.
But not under the Trump Administration.
"I believe that is already deterring and preventing fraud," Attorney General Sessions continued. "In two districts where we have Health Care Fraud Strike Forces, we have seen a 20 percent drop in Medicare Parts A & B billings."
The (FY) 2017 Health Care Fraud and Abuse Control Program released a report in April that found for every dollar the federal government spent on healthcare-related fraud and abuse in the last three years, they recovered $4.00. In FY 2017, the Trump Administration's efforts recovered $2.6 billion in taxpayer dollars from individuals and entities.
"Every dollar recovered in this year's operation represents not just a taxpayer's hard-earned money—it's a dollar that can go toward providing healthcare for Americans in need," HHS Secretary Alex Azar said.  "This year's Takedown Day is a significant accomplishment for the American people, and every public servant involved should be proud of their work."