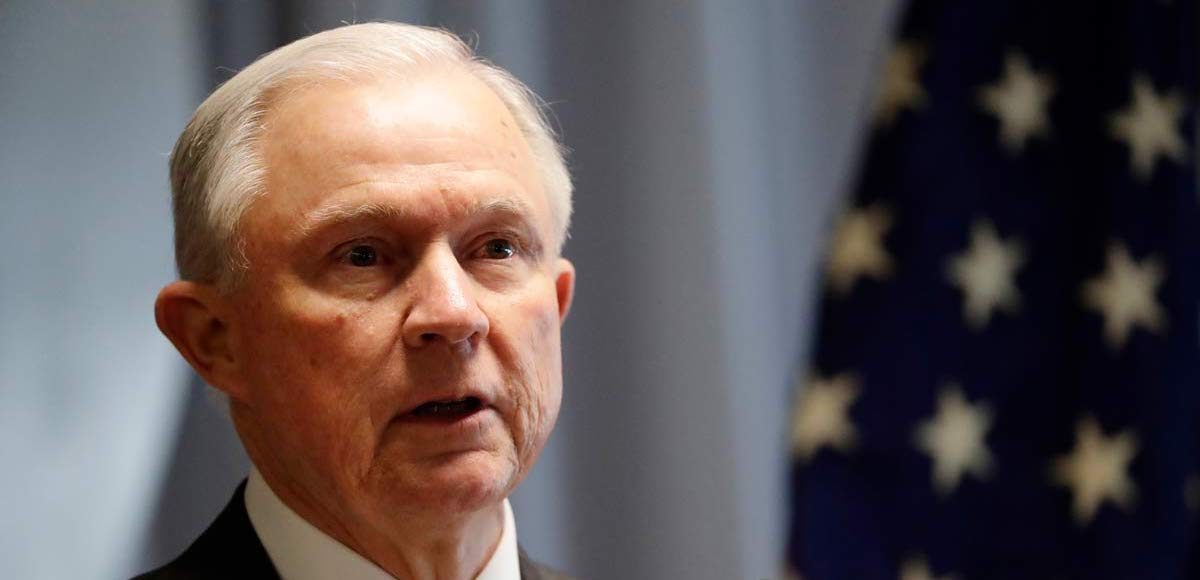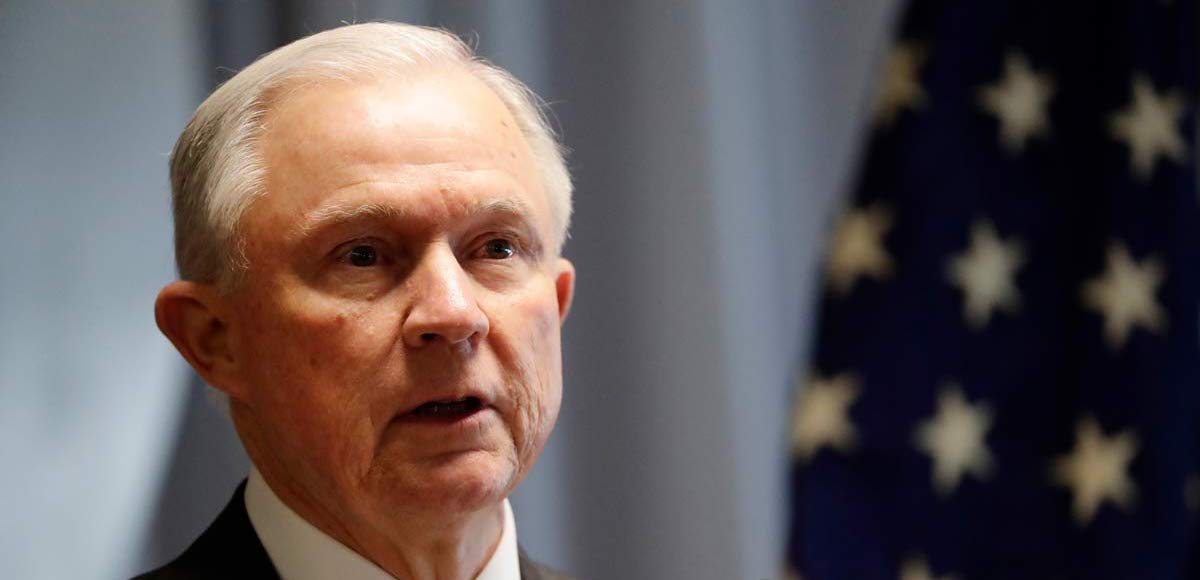 AG: Judicial Branch Has No Power to Eviscerate the Lawful Directives of Congress
Attorney General Jeff Sessions slammed a federal judge's order to fully restore Deferred Action for Childhood Arrivals (DACA). In a statement to PPD Monday, he said they "strongly disagree with the district court's decision" and vowed to "take every lawful measure to vindicate" the decision to rescind the program.
"The last administration violated its duty to enforce our immigration laws by directing and implementing a categorical, multipronged non-enforcement immigration policy for a massive group of illegal aliens," Attorney General Sessions said. "This wrongful action left DACA open to the same legal challenges that effectively invalidated another program they established—Deferred Action for Parents of Americans and Lawful Permanent Residents (DAPA)."
On Friday, U.S. District Judge John Bates in Washington, D.C., ruled the Trump Administration must fully restore DACA. Judge Bates, who was appointed by George W. Bush in 2001, said he would stay the order until August 23 to give the administration time to decide whether to appeal.
Despite strong opposition from the public, Barack Obama moved forward with DACA in 2012 and, in 2014, expanded it with DAPA. The latter was deemed unconstitutional, with DACA on the chopping block.
DAPA was struck down by the Fifth Circuit and that decision was affirmed by the U.S. Supreme Court before the appointment of Justice Neil Gorsuch. The newest appointment to the Court would undoubtedly rule against DACA if given the chance.
"These two policies declared by officials of the previous administration—by policy letters only—had been considered by Congress and rejected," Mr. Sessions added. "The Trump Administration's action to withdraw the policy letters simply reestablished the legal policies consistent with the law."
"Not only did the Trump Administration have the authority to withdraw this guidance letter, it had a duty to do so."
In 2017, Attorney General Sessions announced that the Trump Administration would rescind DACA. Lawyers at the Department of Homeland Security (DHS) also told then-Secretary John Kelly, who is now White House Chief of Staff, the Obama-era policy was unlikely to hold up to legal scrutiny.
On multiple occasions, the U.S. Congress rejected similar proposals, prompting Mr. Obama to do what he himself had said more than 20 times he did not have the authority to do.
"As former President Obama previously said, the changes they attempted to effect through this policy letter can only be lawfully achieved by congressional action," Attorney General Sessions said. "The judicial branch has no power to eviscerate the lawful directives of Congress—nor to enjoin the executive branch from enforcing such mandates."
Deferred action is a use of prosecutorial discretion to defer removal action against an individual for a certain period of time, though it does not provide lawful status. Under DACA, no less than 700,000 young adults were granted deferred status pertaining to deportation and given work permits for two-year periods, after which they must re-apply to the program.
Big Media often refers to these people as "dreamers."
In January of 2018, President Trump shocked his base and Democrats by releasing an immigration plan that would've provided a pathway to citizenship for 1.8 million dreamers currently residing in the U.S. illegally. The proposal was unveiled ahead of schedule.
But the 4-pronged plan, which most conservative lawmakers viewed to be too generous, was rejected by the Democrats.
Senate Minority Leader Chuck Schumer, D-N.Y., and House Minority Leader Nancy Pelosi, D-Calif., wanted a wedge issue to excite the base before the midterm elections. Addressing the issue was a secondary concern to the minority, who also don't want an end to chain migration or unfettered illegal crossings at the U.S. southern border.
Recently obtained records show 59,786 DACA recipients have been arrested while in the U.S., roughly 7.8% of all who have been approved under the program since it was created in 2012.
DHS also revealed an astonishing 53,792 DACA recipients were arrested before their most recent requests for a "grant of deferred action" were approved, and another 7,814 DACA recipients were arrested after their request was approved.
Under the Trump Administration, the left has frequently used judge-shopping, only to watch lower courts get overturned by the U.S. Supreme Court. As a result, two other liberal federal courts in California and New York previously ruled against the Trump Administration, while the original lawsuit filed in Texas federal court is seeking to end DACA.
"We have recently witnessed a number of decisions in which courts have improperly used judicial power to steer, enjoin, modify, and direct executive policy," the attorney general said of these cases.
"The Trump Administration and this Department of Justice will continue to aggressively defend the executive branch's lawful authority and duty to ensure a lawful system of immigration for our country."