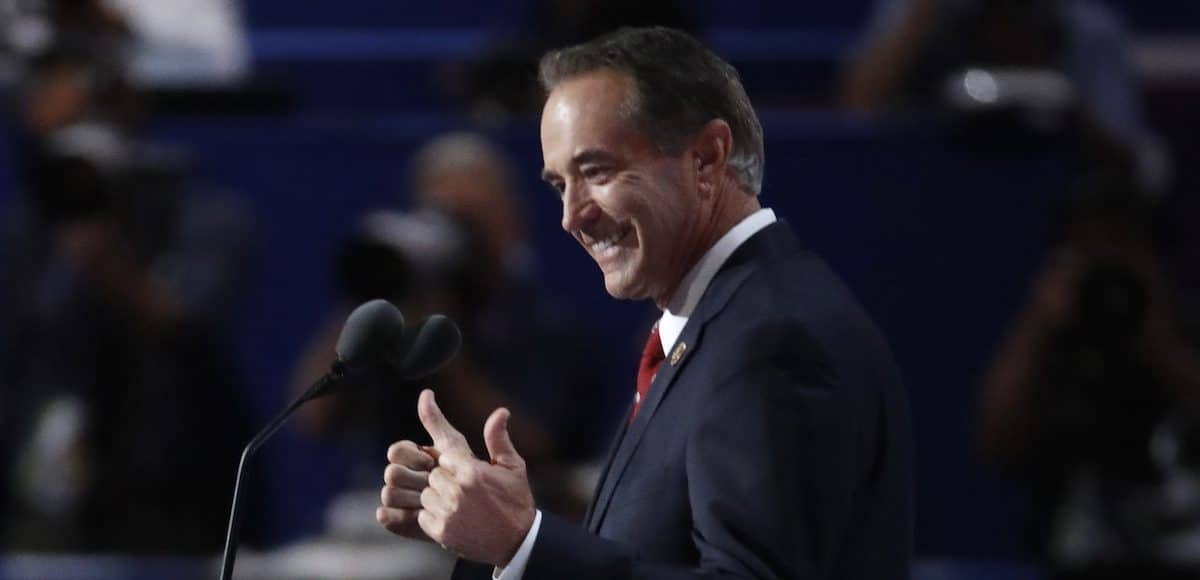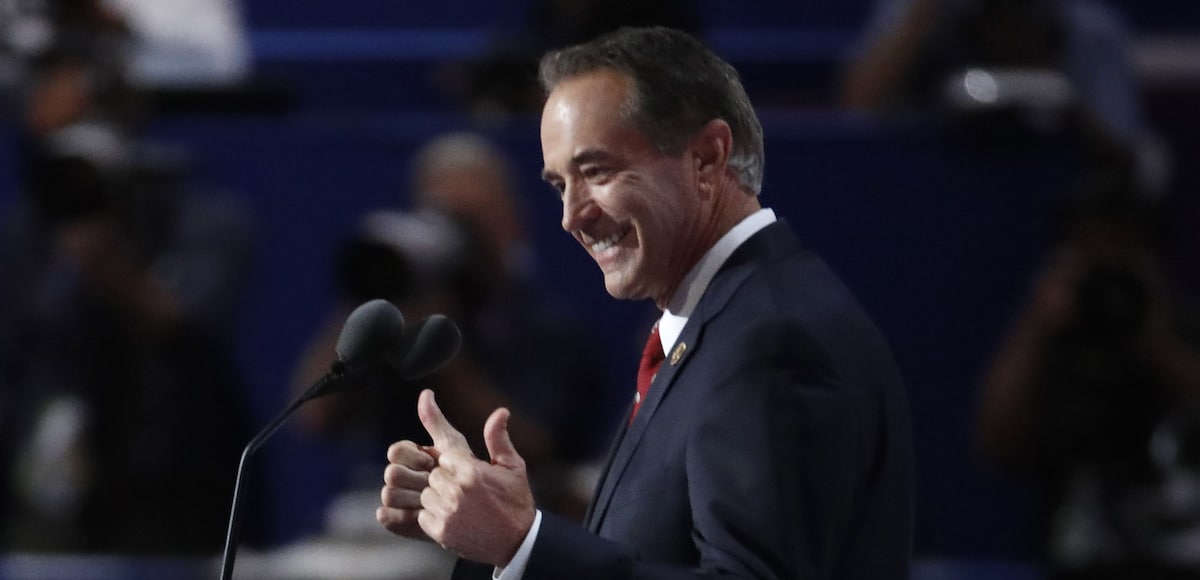 Attorneys: "We are confident he will be completely vindicated and exonerated"
Representative Chris Collins, R-N.Y., has been charged with insider trading, federal prosecutors confirmed Wednesday morning. The indictment obtained from a federal grand jury in the Southern District of New York also charges Collins' son, Cameron Collins, as well as the father of his fiancee, Stephen Zarsky.
The Securities and Exchange Commission (SEC) accused the defendants of multiple counts of securities fraud, as well as one count of wire fraud, one count of conspiracy to commit wire fraud and one count each of making false statements.
The indictment pertains to "securities of Innate Immunotherapeutics … an Australian biotechnology company on whose board of directors Christopher Collins served," the DOJ said.
Defense attorneys representing the representative said in a statement they were "confident" he would be "vindicated and exonerated."
"We will answer the charges filed against Congressman Collins in Court and will mount a vigorous defense to clear his good name," Jonathan Barr and Jonathan New of Baker Hostetler said in a joint statement. "It is notable that even the government does not allege that Congressman Collins traded a single share of Innate Therapeutics stock."
"We are confident he will be completely vindicated and exonerated."
Mr. Collins has represented New York's 27th Congressional District since 2013. He is up for reelection this November against Democratic candidate Nate McMurray.
[pdfviewer width="740px" height="849px" beta="true/false"]https://www.peoplespunditdaily.com/wp-content/uploads/2018/08/Chris-Collins-Complaint.pdf[/pdfviewer]