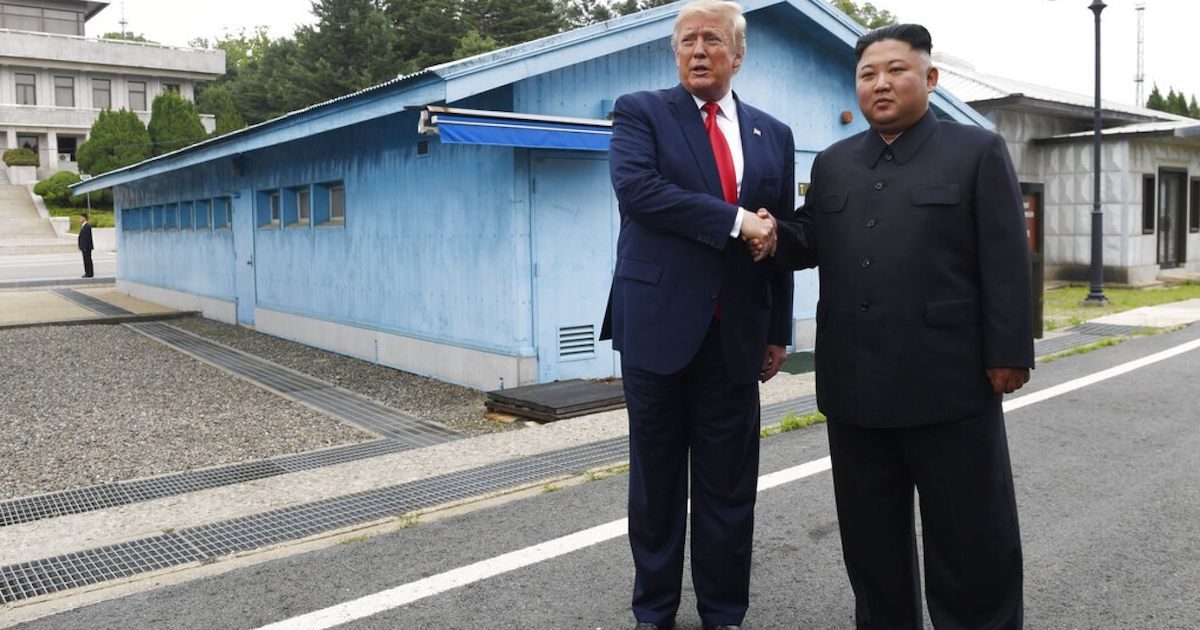 U.S., North Korea Agree to Resume Nuclear Talks Within Weeks
President Donald Trump became the first sitting president to visit North Korea when he met Chairman Kim Jong Un at the DMZ (Demilitarized Zone) on Sunday. The two nations agreed to assemble negotiation teams and resume nuclear talks within weeks.
While every U.S. president since Ronald Reagan — except for George H.W. Bush — has toured the DMZ, none had stepped into the Hermit Kingdom.
"Leaving South Korea after a wonderful meeting with Chairman Kim Jong Un," President Trump tweeted. "Stood on the soil of North Korea, an important statement for all, and a great honor!"
President Trump shook hands with Chairman Kim as he crossed the low stone curb separating North and South Korea at around 3:45 p.m. local time. The two also met for roughly 50 minutes behind closed doors.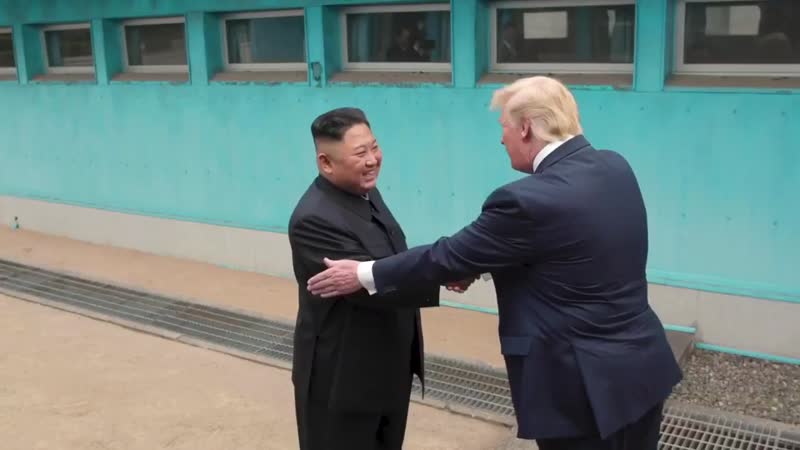 Speaking to reporters afterward, the president said that the two leaders agreed to resume nuclear talks and that "speed is not the object."
"We're looking to get it right," he said.
Talks between the U.S. and North Korea ended in Vietnam earlier than expected in February with no nuclear agreement reached. Chairman Kim offered to close down the Yongbyon Nuclear Scientific Research Center in exchange for sanction relief.
But President Trump raised new intelligence indicating other activities, suggesting North Korea didn't believe the U.S. was aware of them. Pyongyang was unwilling to give up its intercontinental ballistic missile and warhead programs.
President Trump cancelled a signing ceremony and walked away.
In June 2018, President Trump and Chairman Kim met for a historic summit in Singapore, the first-ever between the U.S. and North Korea after more than six decades of hostility. That did result in a signed agreement pledging to work toward the "complete denuclearization of the Korean Peninsula."
Chairman Kim said the world would see a "major change" in his regime, which agreed to destroy a "major" missile testing site. But North Korea later said it would not denuclearize unless the U.S. eased sanctions and its own arsenal.
Previously, the U.S. successfully pushed a U.N. Security Council resolution imposing the most severe sanctions ever on the communist regime. In total, the sanctions cost Pyongyang more than $1 billion in exports.
The Trump Administration followed up by sanctioning a Russian bank that was "knowingly facilitating" illicit transactions related to North Korea.
The president decided North Korea would not see relief from sanctions before the second nuclear summit. He insisted the "maximum pressure" campaign continue until the two countries reach a verifiable deal.
President Trump is not the first to walk away from a nuclear summit to hold out for a more preferable agreement.
In November 1985, former President Ronald Reagan held his first meeting with then-Soviet leader Mikhail Gorbachev in Geneva. The two men met alone with only trusted interpreters.
Only 15 minutes had been allotted for the discussion, but it went on for an hour. President Reagan later walked away from Reykjavík Summit in October 1986, but it resulted in the 1987 Intermediate-Range Nuclear Forces Treaty.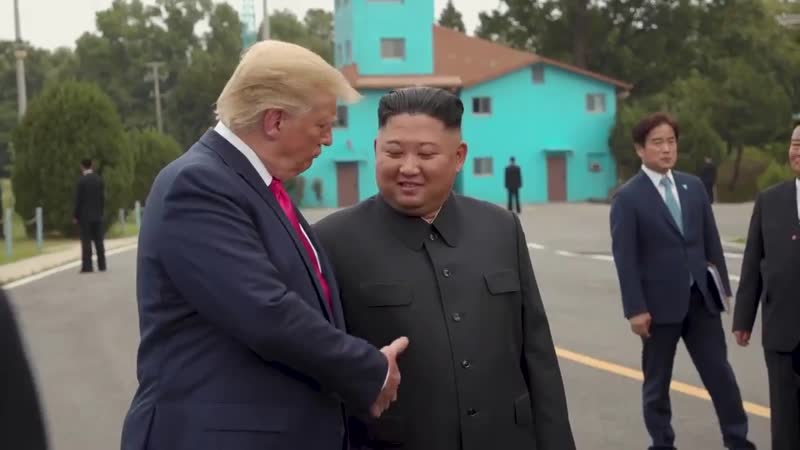 Meanwhile, Pope Francis praised the meeting between President Trump and Chairman Kim, and said he hoped it would lead to peace.
"In the last few hours we saw in Korea a good example of the culture of encounter," Pope Francis told thousands of people in St. Peter's Square, according to Reuters. "I salute the protagonists, with a prayer that such a significant gesture will be a further step on the road to peace, not only on that peninsula, but for the good of the entire world."
President Trump called described the historic meet on North Korean soil as "a great day for the world." When asked if Chairman Kim could visit D.C., he said he "would certainly extend the invite" under the right circumstances and was confident "at some point" it will happen.