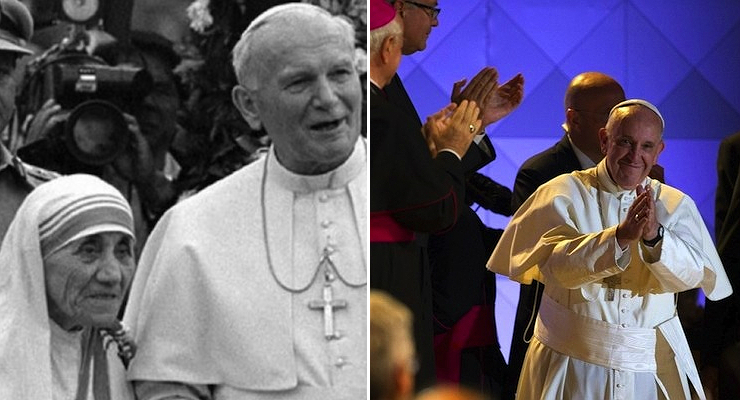 Pope Francis has approved the second miracle performed by Mother Teresa, making one of the most famous figures in the 20th century eligible to be a saint. The canonization is expected to take place sometime next year, though Italian media were speculating the ceremony would take place in the first week of September to mark the anniversary of her death, and during Francis' Holy Year of Mercy.
The second miracle involved a Brazilian man who was suffering from a viral brain infection that resulted in multiple abscesses with triventricular hydrocephalus. In December 2008, the patient's wife sought out Mother Teresa as her husband was in a coma and dying. On Dec. 9, after multiple medical treatments had been ineffective, the patient was being wheeled into an operating room for emergency surgery. His wife went to church and begged Mother Teresa to intercede.
The Vatican said in a statement that 30 minutes after the patient arrived in the operating room, the doctor found the patient awake and without pain.
"What am I doing here?" the patient then asked the doctor.
The man, who is now completely healed, went back to his job as a mechanical engineer and has not suffered further problems.
Mother Teresa, who became a Nobel laureate in 1979, died Sept. 5, 1997 at the age of 87.
This past September, the Vatican's medical commission voted unanimously that his cure was inexplicable in the light of current medical knowledge. On Tuesday, Pope Francis received the final approval for canonization of the Congregation for the Causes of Saints meeting.