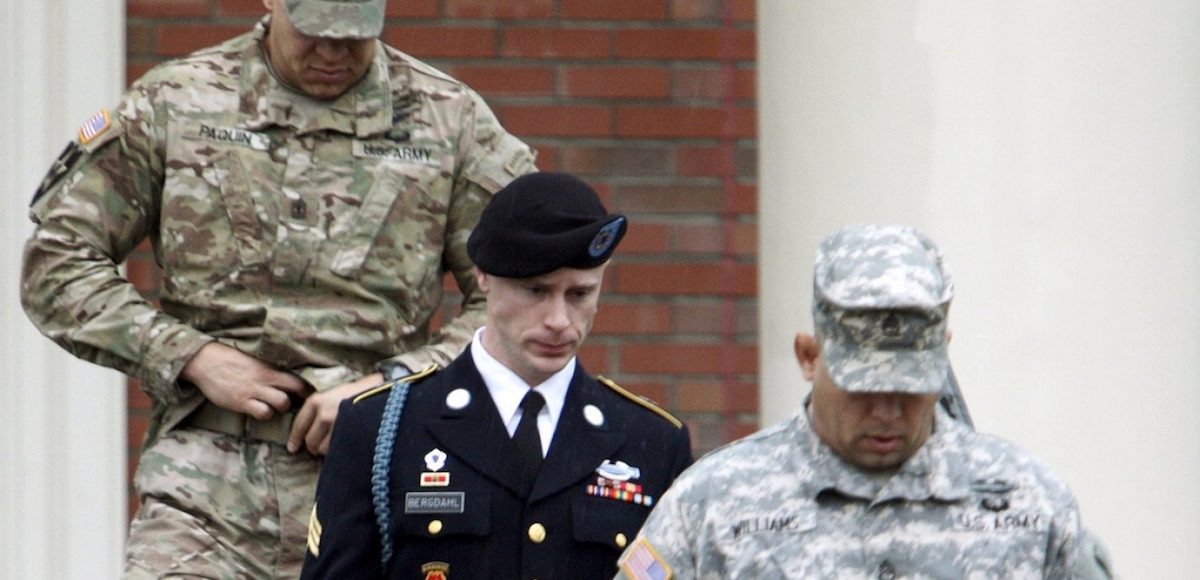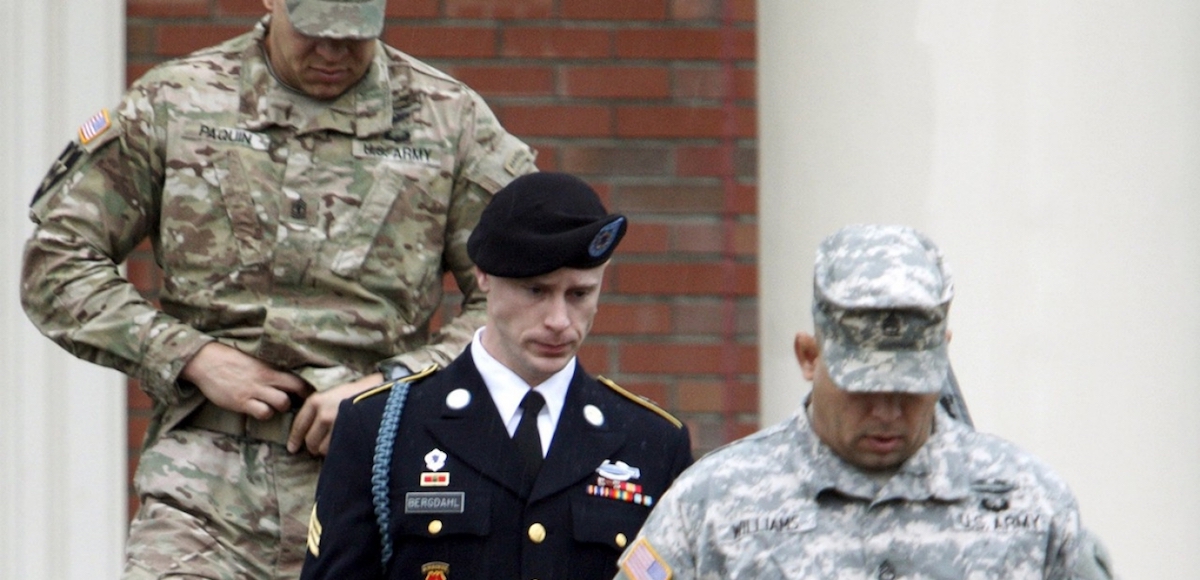 Disgraced Army Sgt. Bowe Bergdahl will face no prison time for desertion and misbehavior before the enemy, despite the penalties for these charges calling for life in prison. As People's Pundit Daily (PPD) previously reported, Bergdahl decided to plea rather than stand trial for deserting his post while serving in Afghanistan.
His penalty includes a dishonorable discharge and a reduction of pay and rank to private (E1), despite soldiers and special operators testifying about the casualties they received while searching for someone they knew to be a traitor. He will have to forfeit his pay of roughly $1,000 per month for only ten months.
Even though the Uniform Code of Military Justice (UCMJ) easily justified life in prison, prosecutors had only requested a 14-year prison term following a week of emotional testimony from the survivors. Reports indicate up to 6 deaths were related to search and rescue operations. One Navy SEAL told the judge he was shot and will walk with a limp for the rest of his life.
"Sgt. Bergdahl does not have a monopoly on suffering as a result of his choices," Major Justin Oshana, the prosecutor said contrasting Bergdahl's suffering to those wounded while searching for the deserter. "The difference is, all the suffering stems from his choice."
Because the offenses were committed during a time of war, the penalties are typically more severe. According to 899. Article 99. Misbehavior Before the Enemy, those found guilty "shall be punished by death or such punishment as a court- martial may direct." Under 885. Article 85. Desertion (c):
Any person found guilty of desertion or attempt to desert shall be punished, if the offense is committed in time of war, by death or such other punishment as a court-martial may direct, but if the desertion or attempt to desert occurs at any other time, by such punishment, other than death, as a court-martial may direct.
But the judge was more concerned about his mental suffering.
Bergdahl, 31, who was serving with an Alaska-based infantry regiment, deserted his post in Afghanistan back in 2009. At the time, he was 23 years-old and was held captive by the Taliban for roughly 5 years. Bergdahl said he had been caged in the darkness, beaten and chained to a bed.
However, in December 2009, the Taliban released a second video showing him in good health as he delivered a lengthy statement criticizing the U.S. military. Eventually, the Obama Administration agreed to a controversial trade in exchange for 5 highly-dangerous Guantanamo detainees dubbed the "Taliban Five."
The disgraced solider initially claimed he was lagging behind a patrol when he was captured. He also said he left his post to alert people about problems he perceived within his unit. Investigators said Mr. Bergdahl suffered from schizotypal personality disorder at the time he left his post, and had become deeply anti-American.
Meanwhile, of the "Taliban Five" — Mohammad Fazl, the former Taliban army chief of staff; Khairullah Khairkhwa, a Taliban intelligence official; Abdul Haq Wasiq, a former Taliban government official; and Norullah Noori and Mohammad Nabi Omari — at least three have attempted to reconnect with their old Islamic terrorist brothers.
The nonpartisan Government Accountability Office (GA) said in August 2014 that the Obama Administration failed to notify the relevant congressional committees at least 30 days in advance of the exchange, which was a clear violation of the law. The executive branch is prohibited under law from releasing Guantanamo Bay detainees without first giving the aforementioned notice and receiving congressional approval.
This story is developing and will be updated.