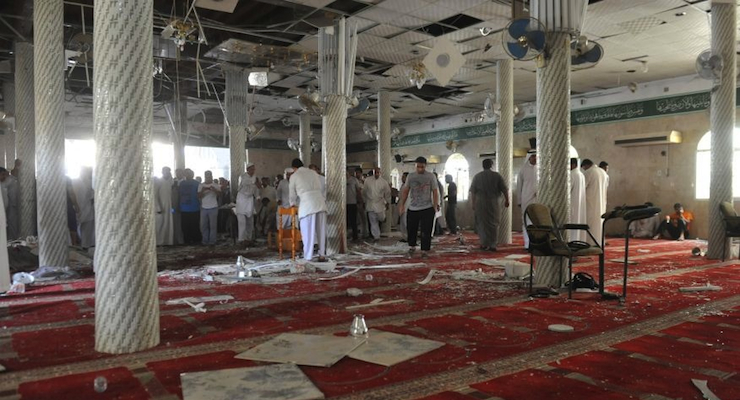 The Islamic State (ISIS) claimed responsibility for the suicide bombing at a Shiite mosque in Saudi Arabia at a Shiite mosque on Friday that killed 21. ISIS warned the heads of the Sunni-ruled Kingdom following the first attack on Saudi soil, stating there will be more "black days" ahead.
The suicide bomber –wearing an explosives-laden belt under his clothes—walked into the Imam Ali mosque in the village of al-Qudaih in the kingdom's Eastern Province and attacked worshippers commemorating the birth of Imam Hussain, a revered figure among Shiites, Saudi Arabia's Interior Ministry said. In a statement distributed on an ISIS-linked Twitter feed, a group claiming to be the Islamic State in Saudi Arabia took responsibility. While it could not be independently confirmed if the new group has operational ties to the Islamic State group, the feeds have been known to discuss events with the group's branch based in Syria and Iraq.
An ISIS radio station al-Bayan announced acknowledged the suicide bomber, who also wounded 81 in the attack, was a Saudi citizen part of a new ISIS branch based in Najd-Province. The al-Bayan outlet's message promised to expel all Shittes from the Arabian Peninsula.