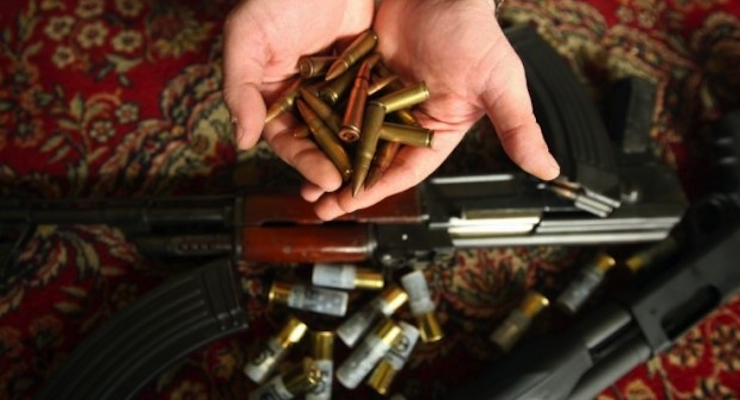 Law enforcement officials seized Kalashnikov ammunition and Islamic State propaganda after raiding a mosque on the outskirts of Paris, France last week. The mosque, which was located in Lagny-sur-Marne roughly 30km east of Paris, was the third mosque to be shut down last Wednesday in the wake of last month's Paris terror attacks.
As as result of the raids, nine people were placed under house-arrest, while another 22 were barred from leaving the country. The prefect said officials also found recordings of religious chants "glorifying the martyrs of jihad linked to the terrorist organization Jabhat al-Nusra," the al-Qaeda affiliate operating in Syria. Further, Interior Minister Bernard Cazeneuve said the mosque leader was in possession of "extremist documents" and a revolver.
"In 15 days we have seized one-third of the quantity of war-grade weapons that are normally seized in a year," he said.
France has been under a state of emergency since a series of attacks on Nov. 13 left 130 people dead and hundreds wounded. Since officials went on the offensive, roughly 2,235 homes and buildings have been raided, 232 people were taken into custody and 334 weapons have been confiscated.
Just for context, Mohammed Ramdane, the president of the local Muslim association in Lagny, previously slammed the closure of the prayer hall on Wednesday.
"Nothing has been found,"Ramdane said before the bust. "Nothing is hidden, we don't hide anything."
Right. Nothing, at all.
Meanwhile, Swiss officials confirmed Thursday Geneva police are "actively searching" for suspects connected with the investigation into the Paris attacks last month. Geneva security officials said that city authorities were acting on a tip received on Wednesday that resulted in Swiss federal authorities flagging "suspicious individuals who could be in Geneva or the Geneva region."
Salah Abdeslam, a suspected terrorist believed to have ties to the deadly attacks in Paris, is still at large. Officials believed him to be in Belgium following the attacks, but PPD was unable to confirm whether the recent raids are connected to Abdeslam.