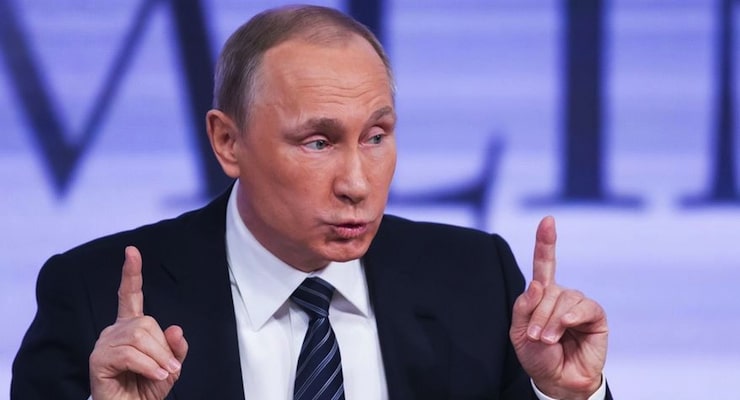 The Obama administration is considering economic sanctions against Russia in response to unproven cyberattacks on the Democratic National Committee, The Wall Street Journal reported. According to the WSJ, administration officials haven't yet decided how to proceed, but sanctions would require the White House to publicly accuse Russia for the hack.
There are two major problems with doing so, at least as of now.
While it is widely claimed by the media and the Clinton campaign that Russian-backed hackers were behind the cyberattacks on the DNC, as well as other Democratic groups, the intelligence community is not certain that it's true and is not ready to accuse them publicly. Director of National Intelligence James Clapper said the U.S. intel community was not ready to blame Russia for the hack and, earlier this month, President Obama himself appeared uncertain of Russian involvement.
The president said if Russia was behind the DNC hack, then it would be added to a "long list" of issues with the nation, an admission the Kremlin has plagued his foreign policy platform. Russia has denied responsibility, with Kremlin officials up to President Vladimir Putin slamming the assertion.
"We are again seeing these maniacal attempts to exploit the Russian theme in the U.S. election campaign," Kremlin spokesman Dmitry Peskov said in a statement responding to the allegations. "This is not breaking new ground, this is an old trick which is being played again. This is not good for our bilateral relations, but we understand that we simply have to get through this unpleasant period."
U.S. Secretary of State John Kerry said earlier on Tuesday he had raised the hacking issue at a meeting in Laos with Russian Foreign Minister Sergei Lavrov.
"I don't want to use four-letter words," Mr. Lavrov said in response to reporters when asked whether Russia was responsible for the email hack.
Second, WikiLeaks founder Julian Assange has repeatedly stated that his source had nothing to do with Russia, even suggesting recently that DNC staffer Seth Rich was killed over the leaks. Mr. Assange's comments clearly seems to indicate Mr. Rich was the source of the emails, which were released before the Democratic National Convention. They exposed mass media corruption and collusion with and within the DNC against Sen. Bernie Sanders.
Not a single journalist–including but not limited to those working at The Washington Post and Politico–have been fired or even reprimanded.
The U.S. previously slapped sanctions on Russia over its aggression toward eastern Ukraine, though they successfully annexed Crimea when White House officials were claiming they were being crippled. As the only warm weather port, Crimea was well-worth the risk Mr. Obama would suddenly push back harder than usual.