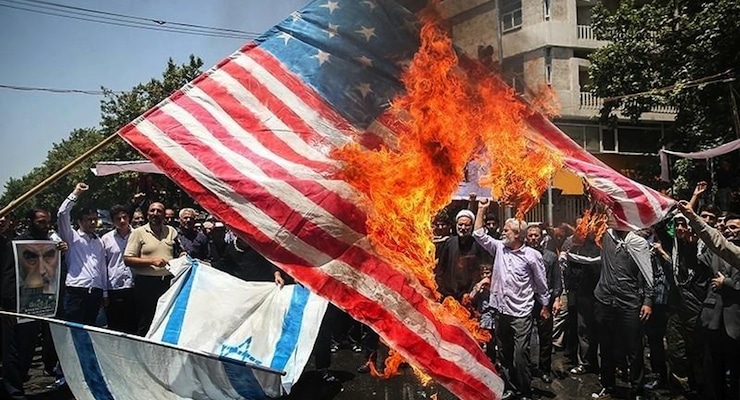 The Iranian-backed Houthi rebels launched a suicide attack officials believe was meant for a U.S. warship but instead hit a Saudi frigate off Yemen. In the audio of a video showing the attack, a voice narrating can be heard shouting in Arabic, "Death to America, Death to Israel, Death to the Jews."
The attack, which occurred near the Bab al Mandab Strait connecting the Red Sea to the Gulf of Aden, killed two Saudi sailors and wounded three others. It is the same area where U.S. Navy warships came under missile attack in October. At that time, a U.S. destroyer shot down the incoming missiles in what was the first successful engagement in combat using an American SM-2 missile.
USS Nitze, an American destroyer, retaliated by launching Tomahawk missiles on October 13 at multiple Houthi radar sites on the mainland in Yemen.
The ship was first thought to have been hit by a missile.
According to a source who spoke to Fox News, U.S. defense analysts believe the rebels either thought the bomber was striking an American warship or that the attack was a "dress rehearsal" similar to the attack on the USS Cole. The USS Cole bombing was a terrorist attack against the United States Navy guided-missile destroyer USS Cole (DDG-67) on October 12, 2000.
It was hit as it was being refueled in Yemen's Aden harbor that killed 17 American sailors and wounded 39. It was the deadliest attack against a U.S. naval vessel since 1987.