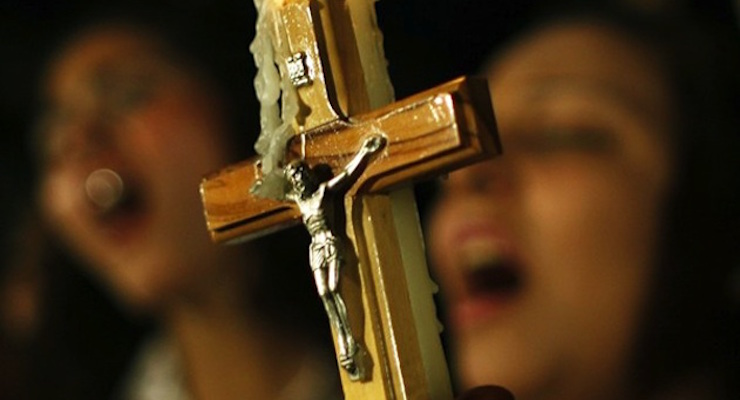 Islamic State (ISIS) claimed responsibility for twin bombings at two Coptic Christian churches in Egypt on Palm Sunday, killing 37 and wounding some 100. The first bombing happened at St. George church in the Nile Delta town of Tanta, while the second at St. Mark's Cathedral in the coastal city of Alexandria, Egypt.
"Either a bomb was planted or someone blew himself up," provincial governor Ahmad Deif told the state-run Nile TV channel.
The group took credit on its Aamaq media agency recently releasing a video vowing to step up attacks against Christians in the region, who the group describes as "infidels" empowering the West against Muslims. Coptic Christians, who make up only 10% of the population now, have been repeatedly targeted by Islamic terrorists. While some estimates vary, they were once roughly 23% of the population.
"God gave orders to kill every infidel," one of the militants carrying an AK-47 assault rifle says in the 20-minute video.
The Islamic terror attacks come at the start of Holy Week leading up to Easter and just a few short weeks before Pope Francis is scheduled to visit Egypt, the Arab world's defacto leader and most populous country. The Pope, who was holding Palm Sunday services in St. Peter's Square when the attack occurred, expressed his "deep condolences to my brother, Pope Tawadros II, the Coptic church and all of the dear Egyptian nation." Word of the attacks came as Francis was holding Palm Sunday services in St. Peter's Square.
Grand Sheikh Ahmed el-Tayeb, the head of Al-Azhar–the leading center of learning in Sunni Islam in Egypt–called the attacks a "despicable terrorist bombing that targeted the lives of innocents."