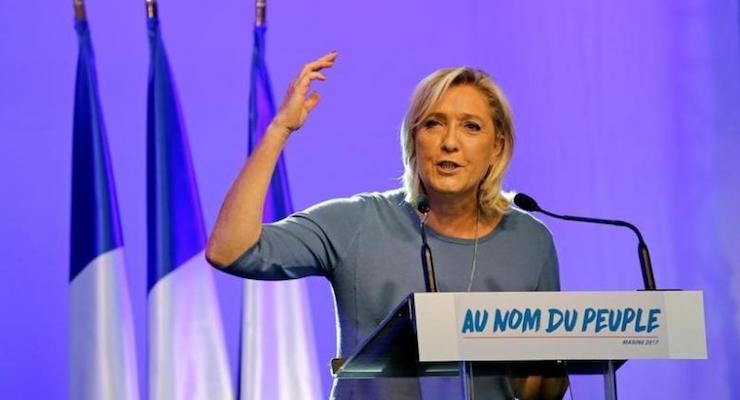 Marine Le Pen called on President François Hollande to restore border controls immediately and to expel or detain those suspected of Islamic extremism. She also said that the French government has been weak in its effort to combat terrorism and prevent future homegrown attacks.
"Because our country is at war, the response must be global, total,"Le Pen said.
Her remarks come just two days before the French people go to the polls in the first round of the 2017 presidential election and also after an Islamic terrorist killed a policeman Thursday night right on Champs Elysees Avenue in central Paris. Two others were wounded in what François Hollande said was a "cowardly killing" by man known to authorities and suspected of Islamic extremism.
Le Pen said Hollande's governments has been "insufficient and weak, and without authority" in their counterterrorism strategy. She repeated her frequent call for all people who are on the so-called "S" list to be expelled if they are foreign or detained if they are French.
They Hollande government claims these people are simply those police want to keep an eye on, and it doesn't necessarily mean they are guilty of a crime. However, the S list includes some 20,000 names and officials have repeatedly admitted they cannot all be surveilled.
France has become a target for a rash of Islamic terror attacks either committed by refugees, Islamists posing as refugees or young men who grew up in France and Belgium after their parents immigrated from the Middle East or Africa to Europe. The nation has lived lived under a state of emergency since 2015 and Islamic terrorists have killed more than 230 people in the past two years, alone.