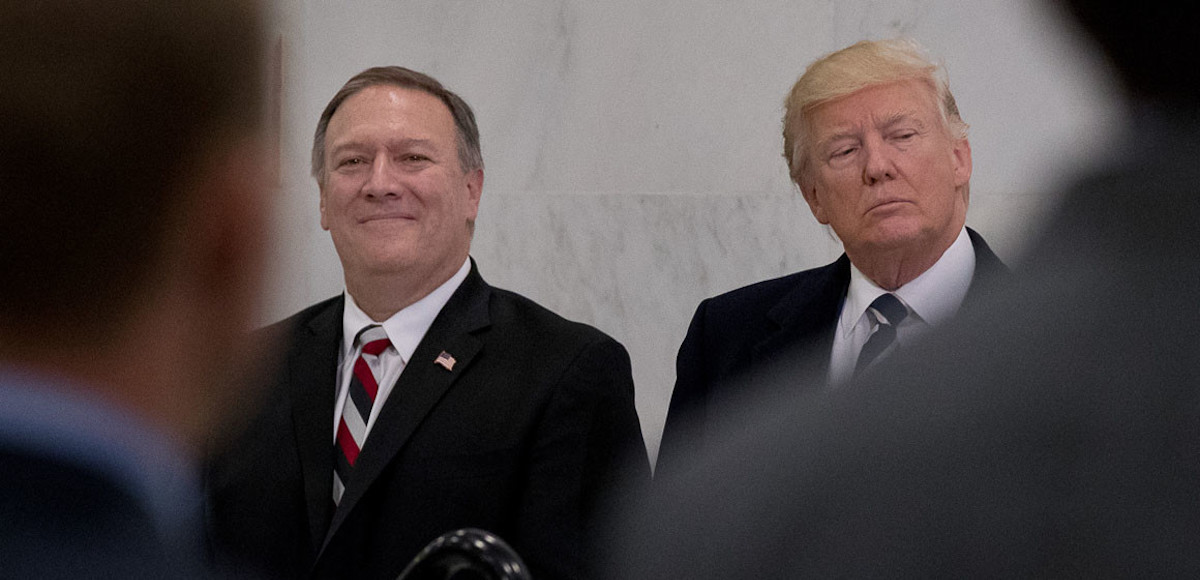 Pompeo: U.S. Will Vigorously Defend Against Iran's Meritless Claims in The Hague
THE HAGUE, Netherlands — Secretary of State Mike Pompeo said Iran's application asking The Hague to block sanctions is "a misuse" of the International Court of Justice (ICJ). Iran asked the UN's highest court to interfere based on alleged violations of the Treaty of Amity, Economic Relations, and Consular Rights, a bilateral agreement dating back to 1955.
In May, President Donald Trump announced he would withdraw the U.S. from the "defective" Joint Comprehensive Plan of Action (JCPOA), commonly referred to as the Iran nuclear deal, calling it "defective" for failing to prevent Tehran's nuclear ambitions.
"Iran's filing with the ICJ is an attempt to interfere with the sovereign rights of the United States to take lawful actions, including re-imposition of sanctions, which are necessary to protect our national security," Secretary Pompeo said. "The proceedings instituted by Iran are a misuse of the Court."
The ICJ is comprised of 15 judges who are elected by the United Nations (UN) General Assembly and the UN Security Council. They serve for nine-year terms at the Peace Palace in The Hague, Netherlands.
Iran filed the challenge with the ICJ in July, claiming it violates the previous treaty that regulates economic and consular ties between the two nations. But Secretary Pompeo framed the issue as one of sovereignty, and emphasized again why President Trump made the decision to leave the agreement.
"President Trump withdrew from the JCPOA for a simple reason: it failed to guarantee the safety of the American people from the risk created by Iran's leaders," he said. "We will vigorously defend against Iran's meritless claims this week in The Hague, and we will continue to work with our allies to counter the Iranian regime's destabilizing activities in the region, block their financing of terror, and address Iran's proliferation of ballistic missiles and other advanced weapons systems that threaten international peace and stability."
Last week, the Trump Administration announced the creation of the Iran Action Group to coordinate the State Department's Iran-related activity. The new group, led by Special Representative for Iran Brian Hook, will report directly to the secretary and will now be responsible for advancing those foreign policy objectives on a daily basis.
"We will also ensure Iran has no path to a nuclear weapon – not now, not ever," Mr. Pompeo added. "The United States stands with the Iranian people who are longing for a country of economic opportunity, government transparency, and freedom from oppression."