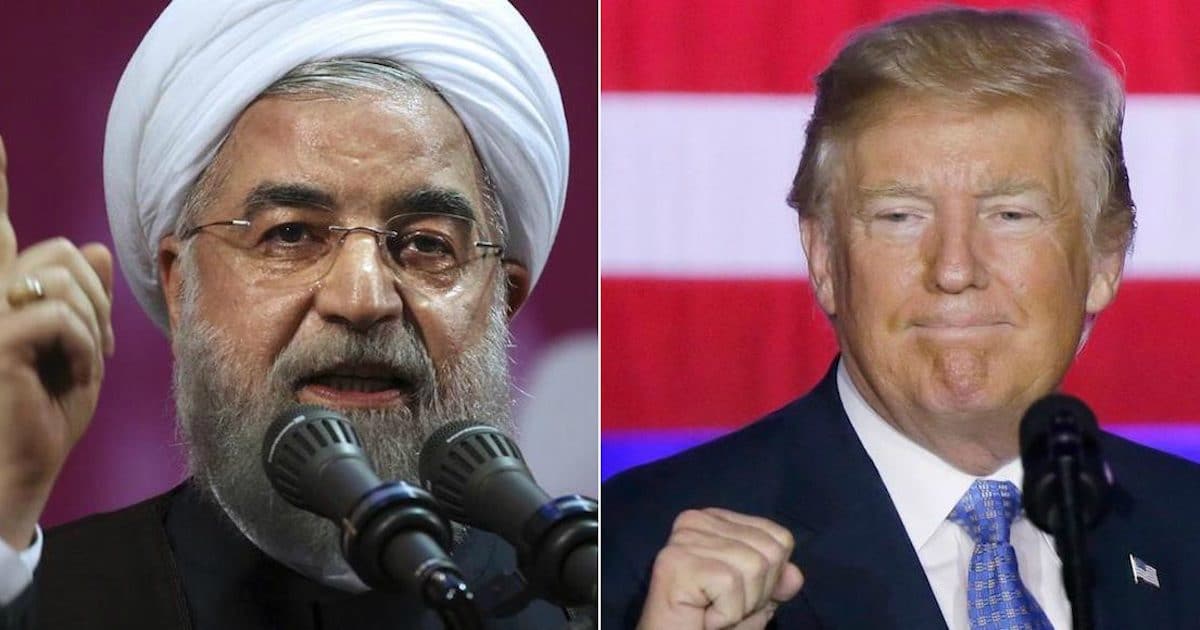 Iran Missile Attack Largely Ceremonial, Tehran Blinks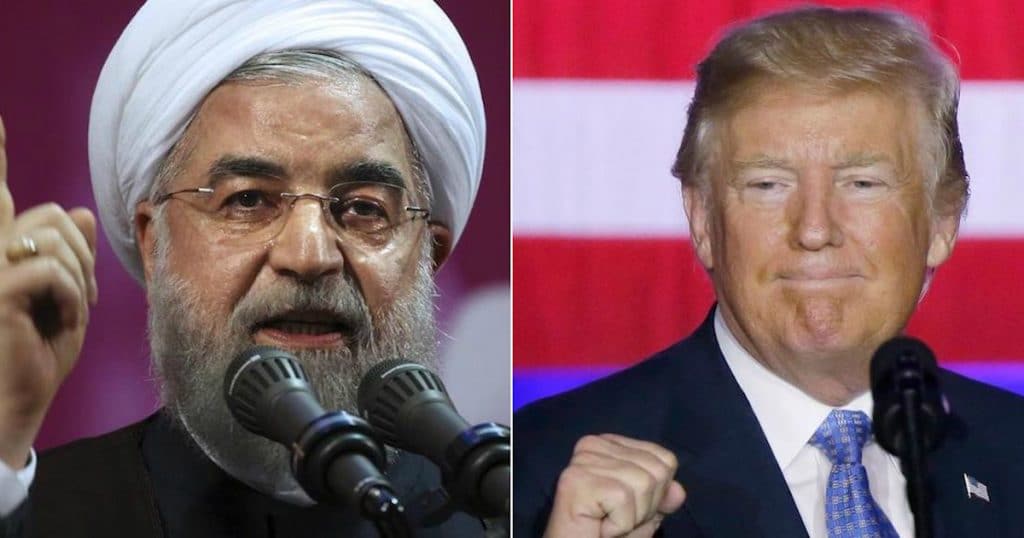 Iran launched a ballistic missile attack from its territory at targets in Iraq Wednesday morning (local time), an escalation Tehran claimed was retaliation for the death of Quds Force Major-General Qassem Soleimani.
Here's what you need to know about the Iran missile attack without the noise, hysteria and bias.
The attack appears to be largely ceremonial. Initial assessments report there were no U.S. casualties. U.S. Central Command (CENTCOM) said Iran launched 15 ballistic missiles, including 10 that targeted Al-Assad Air Base and 1 that targeted Irbil.
Four of the ballistic missiles failed.
U.S. Prepared for Attack
The Pentagon said the U.S. expected the attacks and took "all appropriate measures" beforehand. Sources tell PPD the U.S. not only expected the attack but also had advanced warning.
"At approximately 5:30 p.m. (EST) on January 7, Iran launched more than a dozen ballistic missiles against U.S. military and coalition forces in Iraq," Assistant to the Secretary of Defense for Public Affairs Jonathan Hoffman, said in a statement.
"It is clear that these missiles were launched from Iran and targeted at least two Iraqi military bases hosting U.S. military and coalition personnel at Al-Assad and Irbil."
The Pentagon said targeted bases have "been on high alert due to indications that the Iranian regime planned" to launch such an attack.
Does Iran's Escalation Match Its Rhetoric?
Still, it is the first time Iran launched an attack against U.S. targets from within its borders—though technically, they were Iraqi targets—and claimed responsibility.
In previous attacks leading up to the escalation, Kataib Hezbollah and other Shi'ite militia groups used Katyusha rocket launchers, and shoulder-fired missiles to attack U.S. targets.
Iran's Supreme Leader Ayatollah Ali Khamenei said Wednesday the ballistic missile attacks were "a slap in the face" to the United States. Khamenei added the U.S. should leave the region.
"Military action like this is not sufficient," he said. "What is important is ending the corrupting presence of America in the region."
President Trump's Response
President Donald J. Trump tweeted following the attacks last night, but decided not to address the nation until the morning.
"All is well! Missiles launched from Iran at two military bases located in Iraq. Assessment of casualties & damages taking place now. So far, so good!" the president tweeted. "We have the most powerful and well equipped military anywhere in the world, by far! I will be making a statement tomorrow morning."
President Trump huddled with his national security team at the White House Tuesday evening, and sources tell PPD advisors believe this was a face-saving move.
Currently, the assessments have been split among two groups.
Calculated For-Show Strike
First, Iran blinked. Tehran needed to act to appear to be avenging the death of Soleimani, but feared repercussions. So, they fired at and missed targets they knew would not cause U.S. casualties.
That assessment is bolstered by Iranian state media reports. Iran television claimed—without a shred of evidence—the attacks killed "at least 80 terrorist U.S. soldiers," successfully hit helicopters and drones at Ain Al-Assad.
Calculated (Low) Risk Strike
Second, Iran took a calculated risk, but still picked targets they knew were unlikely to cause U.S. casualties.
Both assessments amount to a foreign policy victory for the Trump Administration and the United States. President Trump ordered an airstrike that killed Iran's top military strategist and, in response, they shot 15 ballistics missiles, ineffectively.
Iraq has called the attack a violation of their sovereignty, a result that will no doubt inflame anger already building toward Iran among the Iraqi people.
Avenging Soleimani Risks His Iraq Strategy
As People's Pundit Daily (PPD) previously reported, Soleimani instructed Shi'ite militia allies in Iraq to escalate attacks against U.S. targets as part of an elaborate strategy to redirect rising public outrage away from Iran and toward the United States.
The ongoing demonstrations in Iraq started as protests against corruption in the post-Saddam Hussein government. They have since escalated into calls to overthrow and to stop Iranian intervention in Iraq.
Iraqi Prime Minister Adil Abdul Mahdi, who announced on November 29 that he would resign, confirmed Iraq received "an official verbal message" from Iran shortly after midnight. That was prior to the missile attacks.
"Iraq refuses any violation of its sovereignty and attacks on its lands, the government continues its efforts to prevent escalation," Mahdi said in a statement. "This serious crisis threatening the region and the world with a devastating war."
While Mahdi's view will soon be irrelevant, it is rising anti-Iranian sentiment among the public that worried Soleimani.
The Iran missile attacks in Iraqi territory, which may well have claimed Iraqi life, will undoubtedly have the effect Soleimani had hoped to avoid.
What Now?
President Trump will address the nation and will answer that question. Sources tell PPD that the administration prepared for the inevitable attack, and put together two contingencies.
If U.S. casualties were incurred, the military response would've been overwhelming, hitting 52 targets with a combination of F-15 Eagles and B-52 bombers.
On Monday, the U.S. deployed B-52s, which are based at Minot Air Force Base, N.D., and Barksdale Air Force Base, La., to Diego Garcia in the Indian Ocean.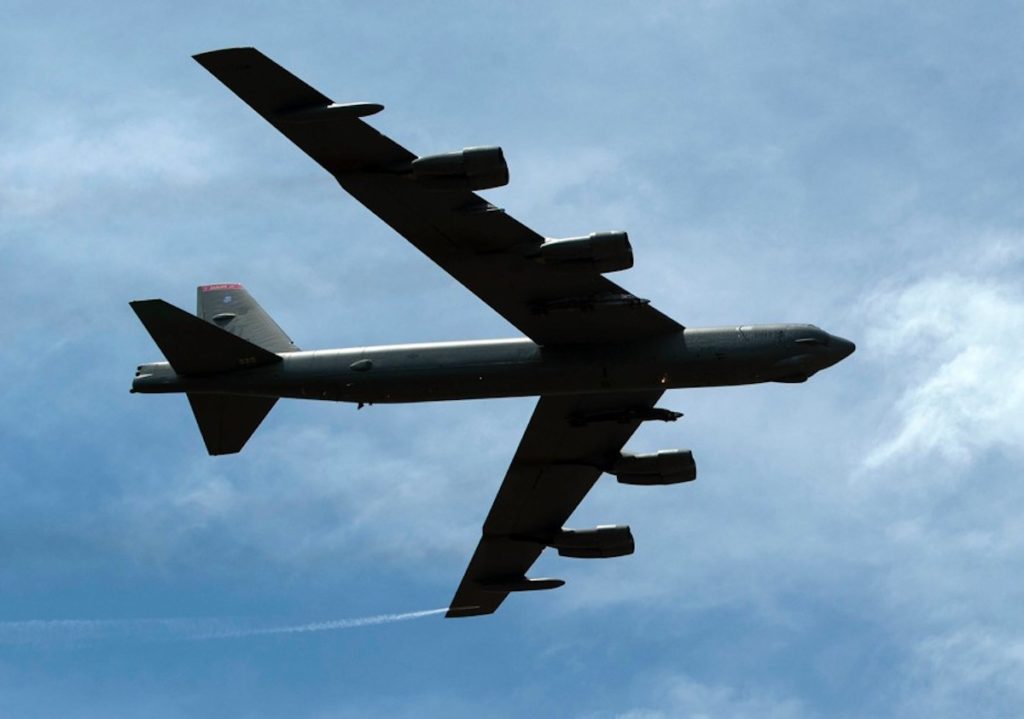 Further, The USS Harry Truman aircraft carrier strike group has been in the Gulf of Oman accompanied by guided-missile destroyers, a guided-missile cruiser and at least one submarine.
The U.S. Navy warships and submarine have hundreds of Tomahawks locked with pre-planned targets. The Tomahawk Land Attack Missile is a long-range, all-weather, jet-powered, subsonic cruise missile.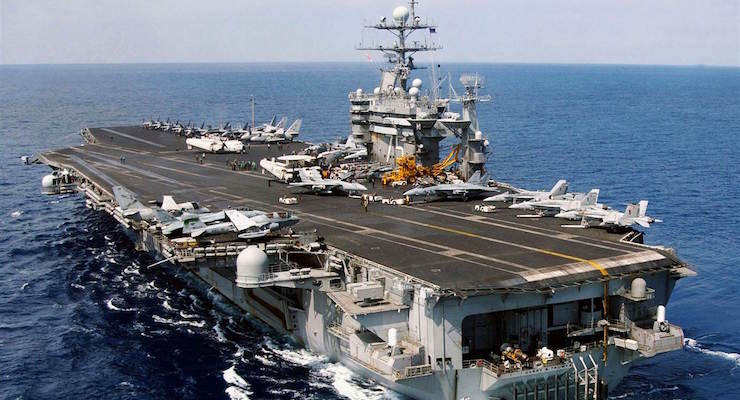 But the zero U.S. casualty count allows President Trump to decide on either a smaller targeted strike—such as the missile systems used to launch the attack or oil fields—or no strike at all.
While Iran has threatened to attack targets in Israel and the United Arab Emirates if the U.S. retaliates, the ball is in the president's court. He can do whatever he likes with it and, judging by their calculation, Iran clearly understands that.