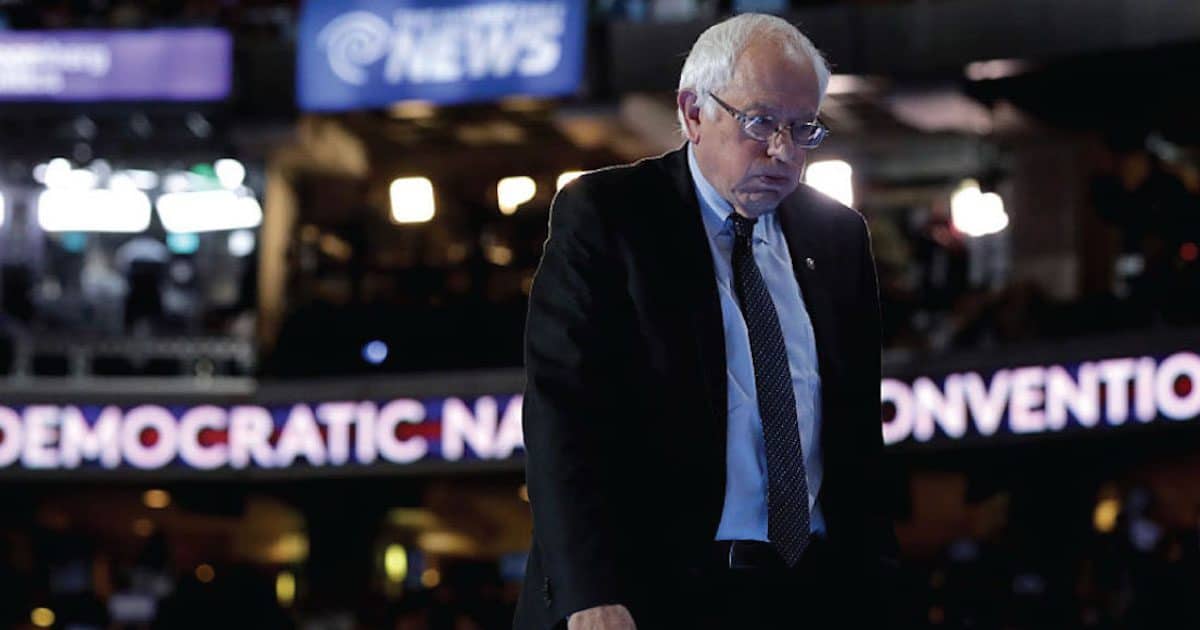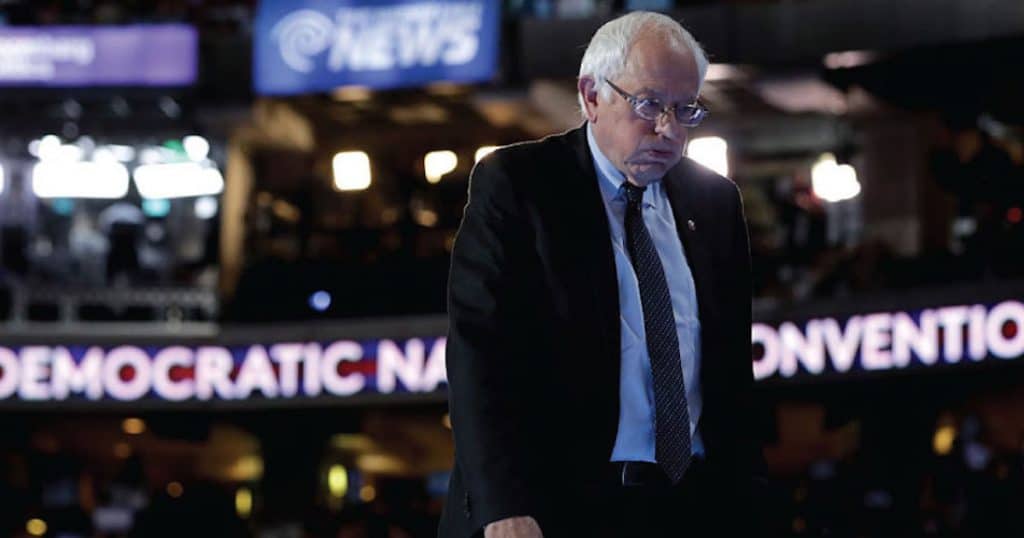 Bernie Sanders demonizes the rich and argues that millionaires need to pay higher tax rates in order to finance a bigger burden of government.
Which presumably means that he should surrender more of his income, since he is part of the gilded class. The New York Times has a report on the Vermont Senator's lavish income.
Senator Bernie Sanders of Vermont, a leading candidate for the Democratic presidential nomination, disclosed 10 years of tax returns on Monday… He and his wife, Jane O'Meara Sanders, reported income that topped $1 million in 2016 and 2017… Mr. Sanders's higher income in recent years has created some political awkwardness for the senator, who in his 2016 presidential campaign frequently railed against "millionaires and billionaires" and their influence over the political process. …His income now puts him within the top 1 percent of taxpayers, according to data from the Internal Revenue Service.
Yet when asked why he didn't pay a big chunk of his income to the IRS, Sanders showed typical statist hypocrisy by giving the same reason used by every rich person (including Trump) and every big corporation.
Fox News has the details.
Early in the program, Sanders was asked about the 10 years worth of tax returns he had released just before the program, which showed that he had an adjusted gross income of $561,293 in 2018, on which he paid a 26 percent effective tax rate. Baier asked Sanders why he's holding onto his wealth rather than refusing deductions or writing a check to the Treasury Department — since Sanders had said he voted against Trump's tax bill that he himself benefitted from. "Pfft, come on. I paid the taxes that I owe," Sanders replied.
If he actually followed the law and paid his taxes, that puts him ahead of some of his fellow leftists, such as Tim Geithner and Tom Daschle.
But that's still not good enough, at least if Sanders is serious in wanting to resurrect FDR's infamous second Bill of Rights.
For what it's worth, the notion that people have a right to free stuff is the core principle behind the so-called Green New Deal.
Yet if Sanders wants to minimize his own tax bill, why should he complain when the rest of us try to protect ourselves from being victimized by his redistribution agenda?
Though I will admit that Sanders is probably a sincere hypocrite.
After all, would anyone other than a committed leftist support Venezuela's leftist dictatorship?
And let's not overlook the fact that Crazy Bernie has some crazy advisers with the same crazy viewpoint, as revealed by the Wall Street Journal. Like their boss, they have a perverse admiration for the despotic hellhole of Venezuela.
Socialism is cool again, and Bernie Sanders wants to reassure voters that there's nothing to worry about. "I think what we have to do, and I will be doing it, is to do a better job maybe in explaining what we mean by socialism—democratic socialism," Mr. Sanders said last month. …But we've been reading the work of Bernie's senior political advisers… Take speechwriter David Sirota, who joined the Sanders campaign in March… Mr. Sirota wrote an op-ed for Salon in 2013 titled "Hugo Chávez's Economic Miracle." …Sirota wrote… "in a United States that has become more unequal than many Latin American nations, are there any constructive lessons to be learned from Chávez's grand experiment with more aggressive redistribution?" …Mr. Sanders' political director, Analilia Mejia, spent part of her childhood in Venezuela and told the Atlantic in 2016 that "it was better to live on poverty-level wages in a shantytown in Venezuela than on a garment-worker's salary in Elizabeth, New Jersey." …senior policy adviser Heather Gautney visited Caracas in 2006…wrote about how Chávez had "implemented a serious [sic] of programs to redistribute the wealth of the country and bolster social welfare." …She also wrote that "today's neoliberal capitalist system has become utterly incompatible with the requisites of democratic freedom." …Mr. Sanders is…a leading candidate…and these are the people who would staff his White House. Voters need to understand that they don't merely admire Venezuela. By their own words, they want America to emulate it.
I'm almost at a loss for words. People are starving in Venezuela. Women are being forced into prostitution. Families are eating household pets.
Yet Bernie's people think we should mimic Venezuela's horrid socialism.
I'm not sure whether to laugh or cry.
But since I prefer laughter, let's close with same Bernie-themed humor, starting with this gem from the satirists at Babylon Bee.
Needing to cool off from the high-stress life of a U.S. senator who has to work three days a week, Bernie Sanders was spotted Tuesday ranting at the wide selection of deodorants at a D.C.-area Target. "There are people who don't have enough food to eat in this world, and yet there are 29 different brands of deodorant here!" Sanders bellowed, citing the two completely unrelated facts for some reason. … Several shoppers attempted to go around Sanders but he blocked the aisle, ranting to them about the 1% and the failures of capitalism before they ran away, frightened. …At publishing time, Sanders was seen in the snacks aisle ranting about how no country needs three different varieties of Flamin' Hot Cheetos.
By the way, this isn't random humor.
Sanders is such a crazy crank that he actually has condemned capitalism for providing too many underarm choices.
This Branco cartoon also hits the nail on the head.