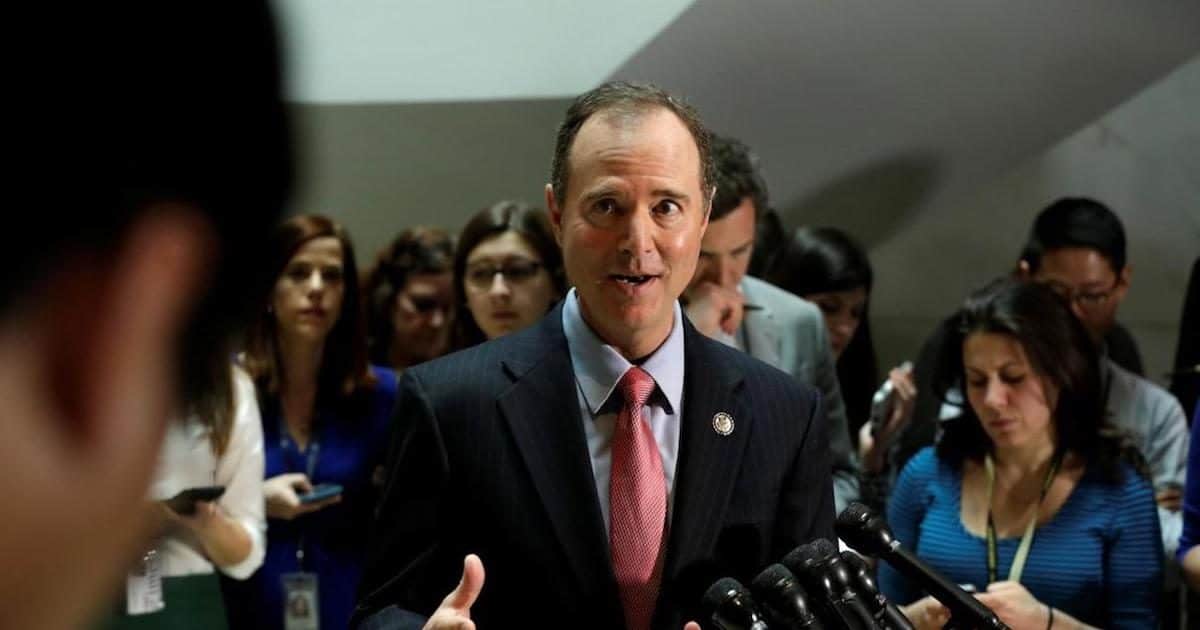 Adam Schiff's Credibility Is Key for Independents to Judge Donald Trump's Guilt or Innocence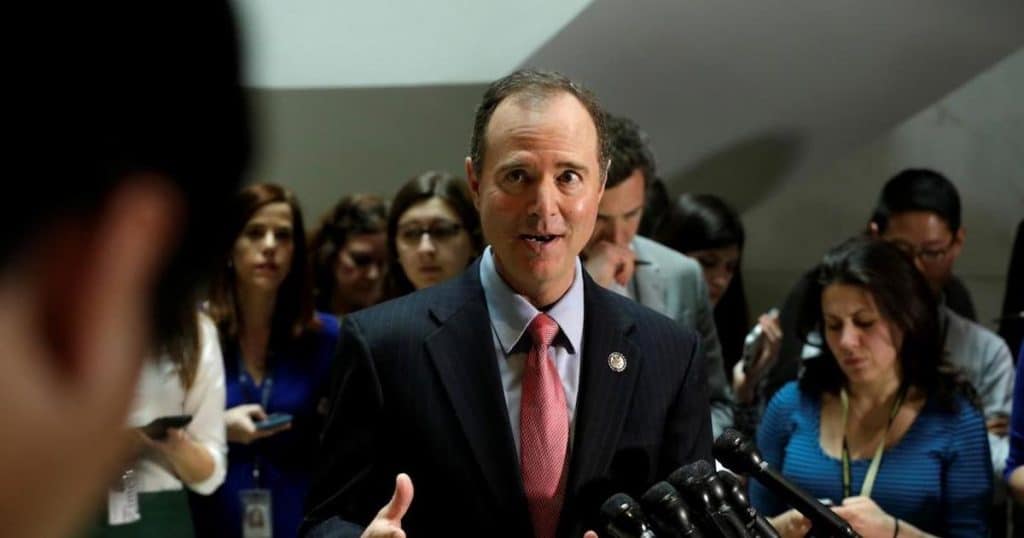 Democrats repeatedly proclaim that, "The evidence is overwhelming." Republicans counter with, "There is zero evidence."
The public believes whatever butters their ideological bread, but what about the independents—those rare Americans who are truly open to being swayed by listening to the facts and making an informed decision?
Since impeachment is political theatre, facts are not required to make the case. But to quote and old TV commercial the public is left with, "Where's the beef?"
Many criminal trials involve conflicting witness testimony sometimes referred to as, "he said, she said," cases. The jury must decide the guilt or innocence based on the credibility of the witnesses. Both sides attempt to tip the scales by adding miniscule weights.
How do we judge someone's credibility?
For example, the prosecution and defense attorney's call expert witnesses such as psychiatrists who evaluate the mental health of the same individual. Both doctors have similar academic backgrounds, journal publications, and years of experience, yet they come to a completely opposite diagnosis.
Who's the jury to believe?
Credibility is often determined by your gut instinct or BS meter. We all have this internal instrument which pegs when listening to someone who is insincere, artificial or lacks conviction.
In the case of the impeachment trial, the primary witness for the prosecution is Congressman Adam Schiff. He has dominated the cameras with non-stop declarations of evidence against President Donald Trump. It's Schiff's burden to prove his case and failing to do so, the accused need not present a rebuttal or call a single witness.
The credibility of Adam Schiff is the key for independent Americans to judge President Donald Trump's guilt or innocence. Let's disregard Schiff's bug-eyed hysterics or the fact that Hillary Clinton seems like a beacon of truth in comparison. The bottom line is that Adam Schiff's integrity is as much on trial as President Donald Trump.
Mr. Schiff stated on numerous occasions that he possessed hard evidence of President Trump colluding with Russia to influence the 2016 election. The two-year Mueller investigation found that Schiff lied.
Mr. Schiff stated on September 17 that, "We have not spoken directly with the whistleblower. We would like to."
Schiff lied.
Mr. Schiff stated as fact that that the DOJ/FBI never paid Steele for his research and services.
Schiff lied.
Mr. Schiff stated that the whistleblower—believed to Eric Ciaramella—is a hero. But Ciaramella is not considered a real whistleblower since he didn't speak from firsthand knowledge. Real whistleblowers don't hide their identities.
Schiff lied.
Mr. Schiff stated, "Our extensive review of the initial FISA application and three subsequent renewals failed to uncover any evidence of illegal, unethical, or unprofessional behavior by law enforcement and instead revealed that both the FBI and DOJ made extensive showings to justify all four requests."
Schiff lied.
The Inspector General found significant evidence of unethical and unprofessional behavior.
Schiff should be held accountable for the devious means he used to drive impeachment. For example, on July 26, one day after Trump's call with the Ukrainian president, Schiff hired Sean Misko, a friend of Eric Ciaramella. Within a few days, Schiff's staff met with Ciaramella and provided "guidance" on how to make a complaint.
Can Schiff be punished for his lack of candor? Nope. Article I, Section 6, of the U.S. Constitution allows federal legislators to lie on the floor of the House or Senate minus any repercussions. He can slander, lie and make false accusations all day long from his perch minus any repercussions.
I understand that many of my liberal friends and some independents are countering with, "Trump lies." He certainly lied about strippers and his golf game but it's immaterial to this impeachment trial. He is the accused and the transcript of the call is essentially Trump's testimony.
The impeachment trial is also a classic case of beltway delusion. This is an affliction where career politicians believe their words are divinely inspired. They stare earnestly at the camera while spewing lies. When caught in lies, politicians engage in a murky redefinition of words to launder their untruths.
I've always wondered if they believe their deceptions or that their arrogance makes them immune to reality. Have we reached a point in America when we can no longer distinguish the truth from a lie? Perhaps, or maybe it no longer matters since both sides accuse the other of lying and use lies to support their version of the truth.
It's time for someone to demand, "Where's the beef?"
John Ligato, a retired FBI special agent, is the author of five books, including his latest —> The Comey Gang: An Insider's Look at an FBI in Crisis.