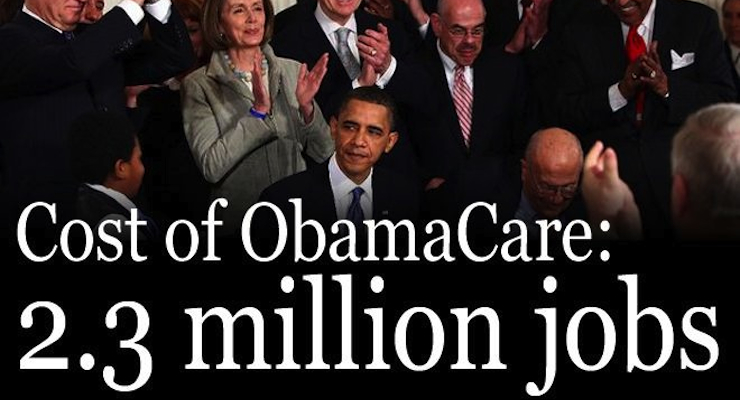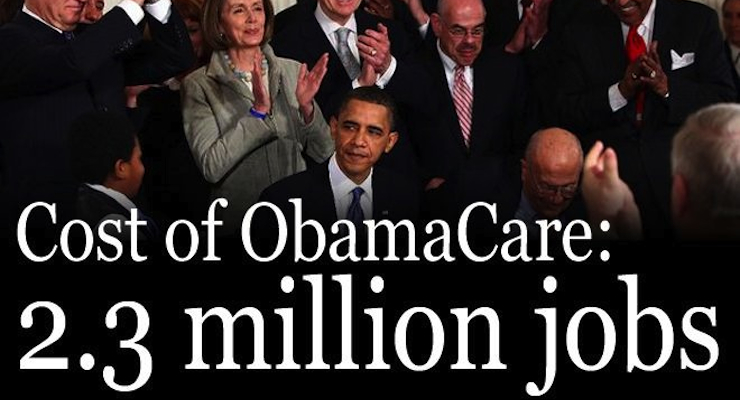 Time for a mea culpa. In the past, I've criticized ObamaCare for a variety of reasons.
But I'm not here to apologize for those views. Instead, I feel obliged to issue somewhat of a retraction for my assertion that Obama care is a job killer.
Some of you may be scratching your heads, particularly if you read these passages from an article earlier this week in The Hill.
ObamaCare will force a reduction in American work hours — the equivalent of 2 million jobs over the next decade, Congress's nonpartisan scorekeeper said Monday. The total workforce will shrink by just under 1 percent as a result of changes in worker participation because of the new coverage expansions, mandates and changes in tax rates, according to a 22-page report released by the Congressional Budget Office (CBO). …the law changes incentives over the years for the workers themselves both in part-time and full-time positions.
And if you go to the actual CBO report, you'll see that the story is accurate. And the CBO report is very consistent with some of the academic research on the issue. So why, then, am I issuing a mea culpa on ObamaCare and jobs? Well, some readers may have concluded from my writings that ObamaCare is an absolute job killer.
Yet, as we see from this story in the Kansas City Star, there may be some jobs being created because of the so-called Affordable Care Act. Here are some relevant excerpts.
H&R Block expects more customers to feel the impact of the Affordable Care Act when they do their taxes early next year, providing a source of growth for the Kansas City-based business. A year ago, Block invested in marketing and training its tax preparers… "We think we're going to start to reap the benefits of that investment," Block chief executive Bill Cobb said Tuesday during a strategy session with analysts. …the company said an early effort will be aimed at getting back customers the company lost last year.
To be sure, H&R Block isn't explicitly saying that it will have additional employees, but I think we can infer that some new positions will be created as the company takes advantage of the fact that many taxpayers will be overwhelmed by the complexities and penalties that are part of ObamaCare.
With this in mind, I'm going to be very careful in the future to state that the President's law is a net job killer or a relative job killer.
After all, I wouldn't want anyone to accuse me of being unfairly or inaccurately critical of government-run healthcare. Even in cases when the jobs being created are evidence of bad legislation rather than a good economic climate.
P.S. I'm not a big fan of H&R Block. Assuming they didn't support Obamacare, I don't blame them for enjoying the extra profits they'll earn because of the law. But the company has supported government rules to block competition in the tax-compliance industry. And I remember many years ago being part of a debate in Louisiana where a representative from H&R Block argued against the flat tax.
Gee, I wonder why?
Read Also — CBO ObamaCare Report Says Law Destroys 2.3 Million Jobs