Negotiations for Phase 2 of U.S.-China Trade Deal Start Immediately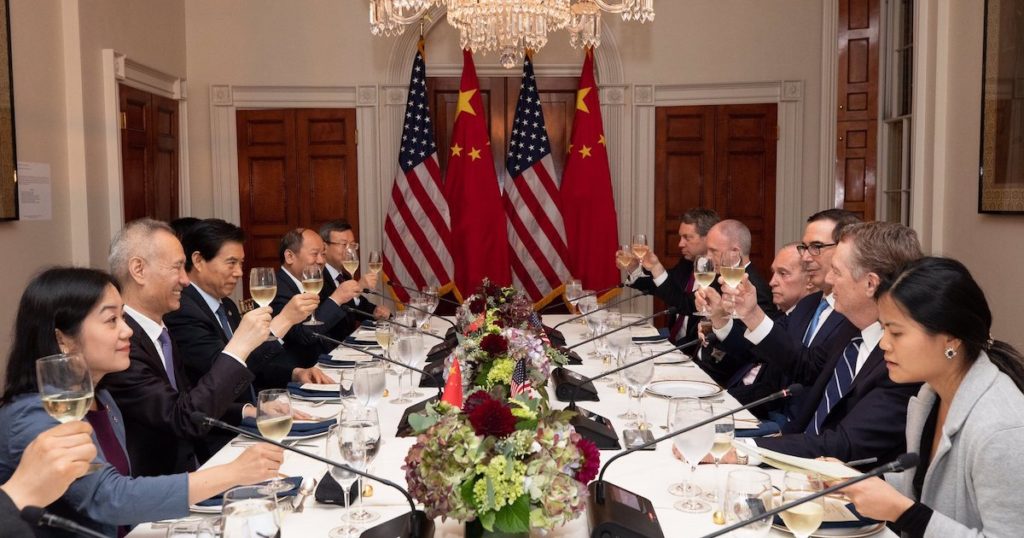 Last week, President Donald J. Trump and Vice Premier Liu He announced a set of agreements for Phase 1 of the U.S.-China trade deal. Phase 2 of the negotiations will began immediately.
Trump Takes Victory Lap
"My deal with China is that they will immediately start buying very large quantities of our Agricultural Product, not wait until the deal is signed over the next 3 or 4 weeks," the president tweeted. "THEY HAVE ALREADY STARTED!"
Wins for U.S. Agricultural
Phase 1 of the U.S.-China trade deal covers a number of items, including currency manipulation. But it was a big boon to the U.S. agricultural industry.
U.S. farmers in the Midwest have been among those most exposed to the president's trade dispute with China, something his political opponents had hoped to exploit in 2020. That's less likely after this announcement.
The Chinese agreed to increase agricultural purchases to between $40 and $50 billion over the next two years. That's more than three times the highest amount the communist rival has ever purchased.
Getting Around Commitment on IP Thefts?
Phase 1 of the U.S.-China trade deal does address some elements of intellectual property, though getting a firm commitment on theft has always been a sticking point. It was widely seen as a greater challenge than even currency manipulation.
The China Securities Regulatory Commission (CSRC), the main regulator of the securities industry in the communist country, stated last week that U. S. financial companies on the mainland will no longer be required to operate jointly as of January 1, 2020.
"Clearly if you are not required to be in a joint venture with a Chinese Company — a.k.a. the Chinese government — it becomes mush more difficult for China to steal your intellectual property," noted Tim Anderson, an analyst at TJM Investments at the New York Stock Exchange (NYSE). "This is a potential workaround to prevent forced technology transfers."
Tariff Leverage Remains
As the president tweeted, increases in tariffs scheduled to go into effect on October 15 have been canceled, a win for U.S. farmers and consumers. They will remain at 25%, the level announced in May 2019.
However, as U.S. Treasury Secretary Steve Mnuchin noted during the press conference, tariff hikes scheduled for December 15 remain for leverage during Phase 2. The Trump Administration believes the U.S. economy can sustain tariffs at the current level, while the Chinese cannot.
There is in fact evidence to back up that assessment.
A study finds China is taking the brunt of these "strategically levied" tariffs, even at 25%. Researchers at EconPol Europe — a cooperating pool of analysts from the European Union (EU) — found firms in China take 20.5% of the total 25% tariff burden. By contrast, U.S. consumer prices on all affected Chinese products represent on average 4.5%.
"In this analysis we show that, contrary to public opinion, the greatest share of the tariff burden falls not on American consumers or firms, but on Chinese exporters," researcher authors Benedikt Zoller-Rydzek and Gabriel Felbermayr stated.
"The U.S. government has strategically levied import duties on goods with high import elasticities, which transfers a great share of the tariff burden on to Chinese exporters."